The Real Russian Winter

: How Locals Survive It Without an "Ushanka" Hat and Valenki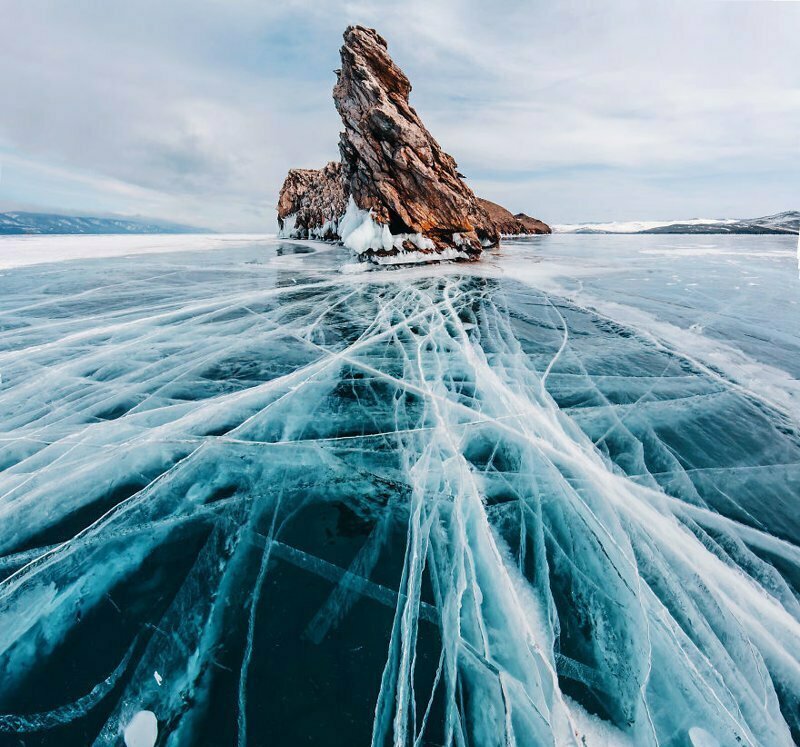 Foreigners from the Russian winter are waiting for a frosty fairy tale with sparkling snow and clear sun. However, the real winter in Russia is not always the same as it is painted in cartoons and fairy tales. It's different! On Sakhalin, the snow has been lying for six months. In Sochi, the temperature rarely drops below -6 degrees. 
Foreigners mostly spend the cold season in Moscow or St. Petersburg where the sky is often cloudy, the days are short, and the land looks bleak with dirt snow and wet snow from above. Usually, snow lies only at the end of December and the weather becomes brighter. November and December are the worst months to travel to Moscow!
Foreigners say that real winter can only be seen in the east and north of the country. In the Far East, for example, winter days are clear. Low temperatures and parched air prevent clouds from forming. As a result, snow sparkles in the sun and crunches underfoot. Everything is like in traditional Russian cartoons, films and fairy tales about winter. Beautiful, but freezing.
Winter in Russia & Winter in Western Europe
Being traveling from Marocco to Moscow in February, we found surprising that there was still green grass in France. How is that possible? It was cold in Germany and we met the first snow in Latvia. Should we say that it was freezing in Russia with every single piece of land covering by snow?
Moscow winter is "warm" with an average temperature of about only 5C with rare days and weeks of -20 or even -30. It's still 10 degrees lower that the one in many European cities as London and Paris. Also, -5C goes with a freezing wind, ice and snow on the roads, fingers on your hands and feet that freeze in a moment, problems with starting diesel engines and so on.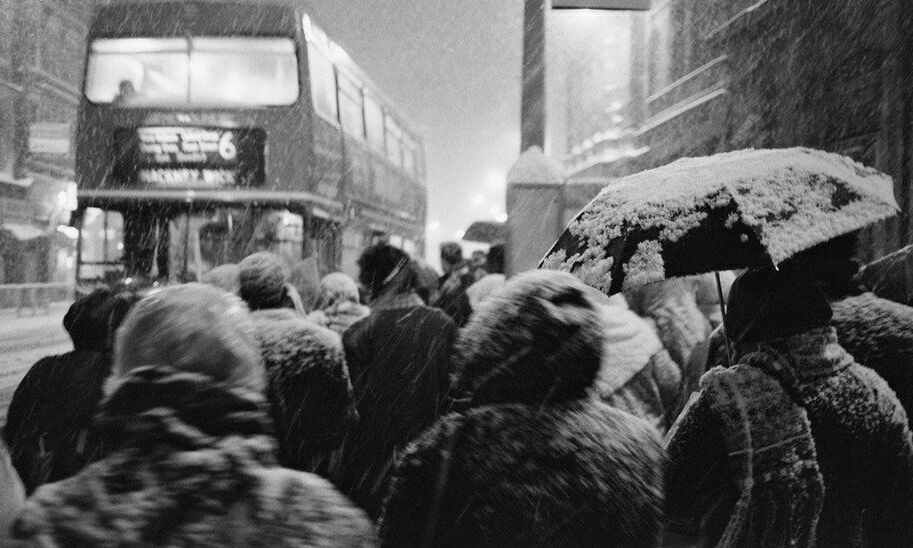 Europeans are not used even to such a "warm" winter. Even a few millimeters of wet snow may the London transport system. In December 2010, half of Europe was covered with snow, and there was an "inevitable" collapse in dozens of airports. Tens of thousands of flights were delayed. That's why many foreigners wonder on how Russian airports work with such a weather. So…
Russian Winter Is Coming: Drone Flying Over the Freezing River at the Ugra National Park
Processing video...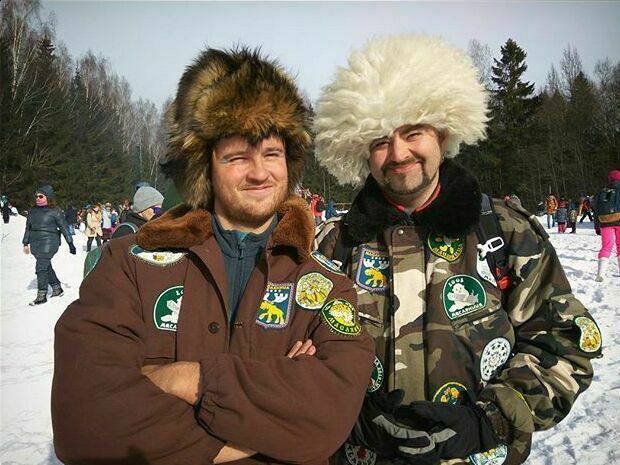 Only -5 C degrees... time to enjoy the Sun and unfasten the jacket! Tony is at the right.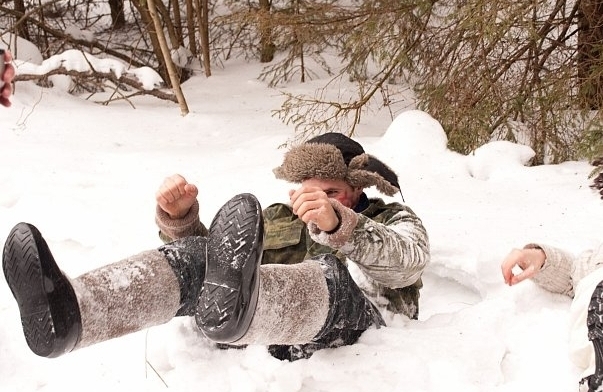 How to cope with such a cold? The Clothes
Let's say first… "Cold" is a really cold, it's lower than -15 C degrees. When it's not freezing, you may see girls skirts and high heels. Ok, you may see then under any temperature, but there are a lot of fancy-dressed women when it's not TOO cold. Sometimes you just go on a date and NEED high heels, you know! It's easy to hide your red nose using make-up.
So how Russians survive when it's freezing? Easy, we even have the saying "there is no bad weather, there are bad clothes". We also have an expression "to be dressed like a cabbage". The first is the layering of clothing. 
The jacket should be waterproof and dense so the icy wind does not reach the body. It should be long and heavy. The good sign that you may put on a jacket on your t-shirt, go outside for 15 minutes and do not freeze. The fur is a perfect to wear, too! It looks nice and is warm. 
Under the jacket, you should wear something warm, for example, wool sweater. Now many people use fleece with thermal clothing cause it's much easier to dry. Wearing on a naked body, it stores heat for a long time. 
It's very important to choose the right shoes. Russians prefer waterproof boots with several pairs of woolen/fleece socks. Boots should have a thick sole cause the cold comes mostly from the ground. They should be 2-3 cm larger than your foot to keep the normal blood flow and have a space for the extra pair of socks. People also use a scarf, gloves and a warm hat. 
When it's freezing, only your eyes and cheeks might be open to the wind. You can't visit theaters and other cultural places in such clothes, so in this case, people take the change clothes for ourselves.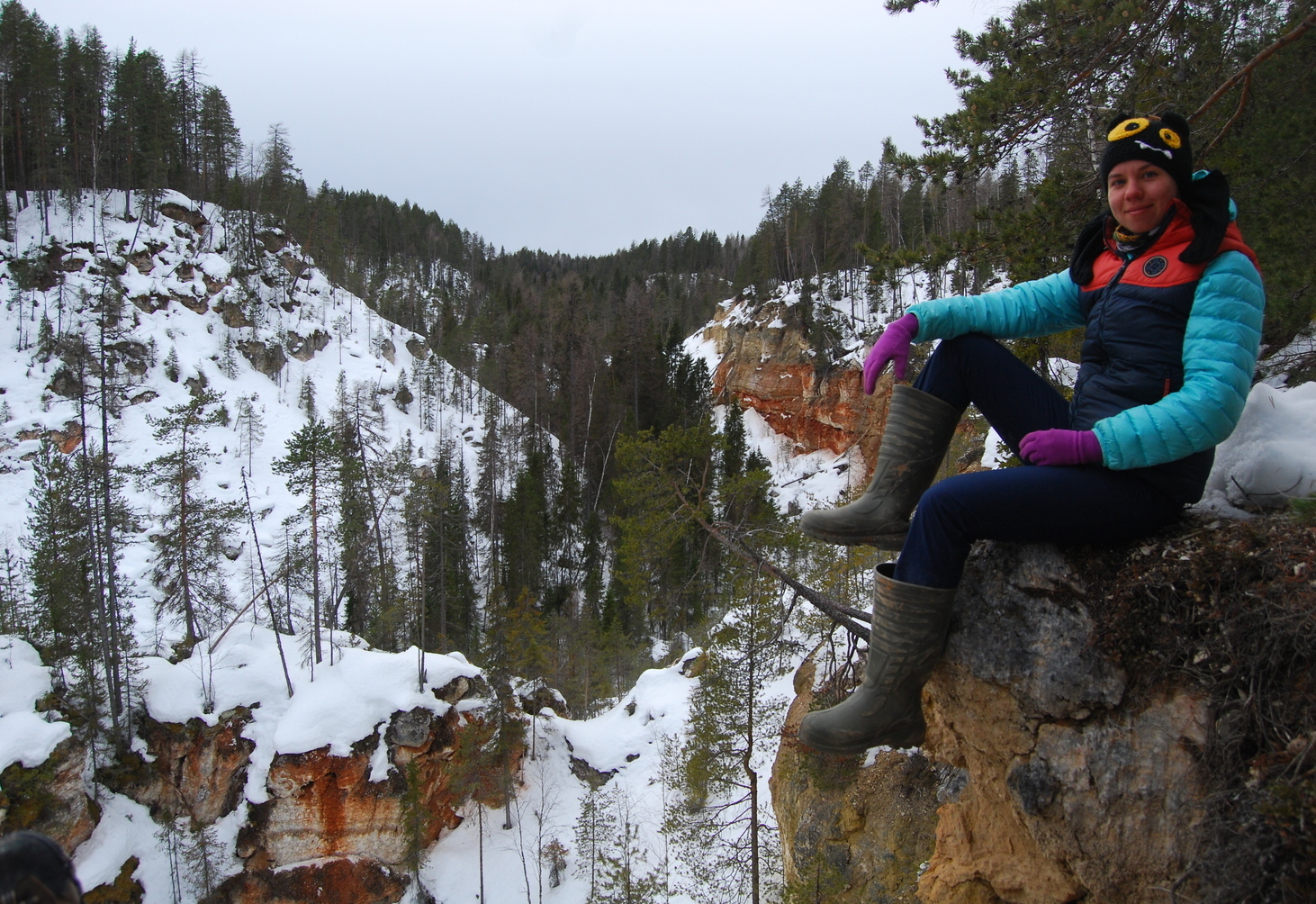 What's Russian Rarely Use
It might surprise you but Russians rarely wear earflaps. They also rarely use valenki except for some remote villages where you have no money and stores to buy normal boots.
Russians do not drink vodka to get warm. Actually, Russians rarely drink vodka at all as we described in this article. Alcohol is not compatible with winter in Russia. Alcohol gives a feeling of warmth, but the body temperature does not change. What Russians really drink quite often is hot tea!
You may see some normal clothes for active day under -10 C degrees on the photo. High rubber boots help to move in the snow, lots of socks and special insole keeps your legs warm. The jacket is light but warm, vest lets you move actively.
Life Hacks with the Phone
It's not easy to use your phone in the cold, because hands quickly freeze, even with gloves on. Actually, it's better not to use your phone outside very often! But if you need, use your nose! You can answer the calls and even write messages using it.
Tony put the "nosepring" to his iPhone settings to easily unblock the phone on a cold!
All car owners have two sets of tires: winter and summer. As soon as snow falls, the Russians immediately change summer tires to the winter ones. It's extremely important cause even winter tires
do not guarantee your safety
on the winter roads.
Another problem is to start the engine… in Yakutia people do not stop it except they got to the heated garage. So if you travel Yakutia and stop at the hotel, it's better to keep your engine running the whole night. If your car has suddenly broken on the road, you have 4-5 hours to get the help (cause one tire burns for about 1 hour keeping you safe). That's why people in Yakitia always stop to help you on the road!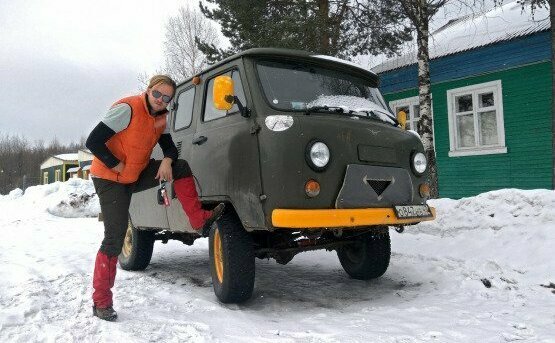 Полтавський тролейбус - Ameno
Processing video...
The winter suddenly came... (again!) Senior people use the public transport...
Первый день жестянщика во Владивостоке
Processing video...
There's a lot of things in Russia that can't be solved well on your own. The heating is one of them. It's one of the most surprising things for Russians traveling our countries in winter… how **** cold are there! There are 10-15 C degrees in apartments and houses! People wear warm clothes and shoes inside. To go to sleep you wear a hat! I never froze so much than during our winter trip to Europe!
So as you might guess, there's a central heating in every Russian town, so temperature does not fall below 20 C degrees. Never! Usually, we wear only t-shirts at home, which makes the winter not so bad. Sometimes it's so hot that you need to open the window to let fresh air come.
But there's another problem, the majority of Russians believe that air flow from the window or "skvoznyak" will certainly make you wheezing and coughing. So if you try to open the window in a public place, the Russians will certainly come running to you at the speed of light and close the window.
There's a lot of snow in the winter, so Russians have special services to keep the roads in the normal condition. As snow falls, special snowplows appear on the streets and clear the roads. However, at the beginning of the season Russian utility services work very slow after the summer break. At the same time, some people still do not change the tires of their cars to the winter ones. We call this time "the apocalypses days" because of the horrible traffic! We also have a lot of jokes about "special meeting for lovers of summer tires".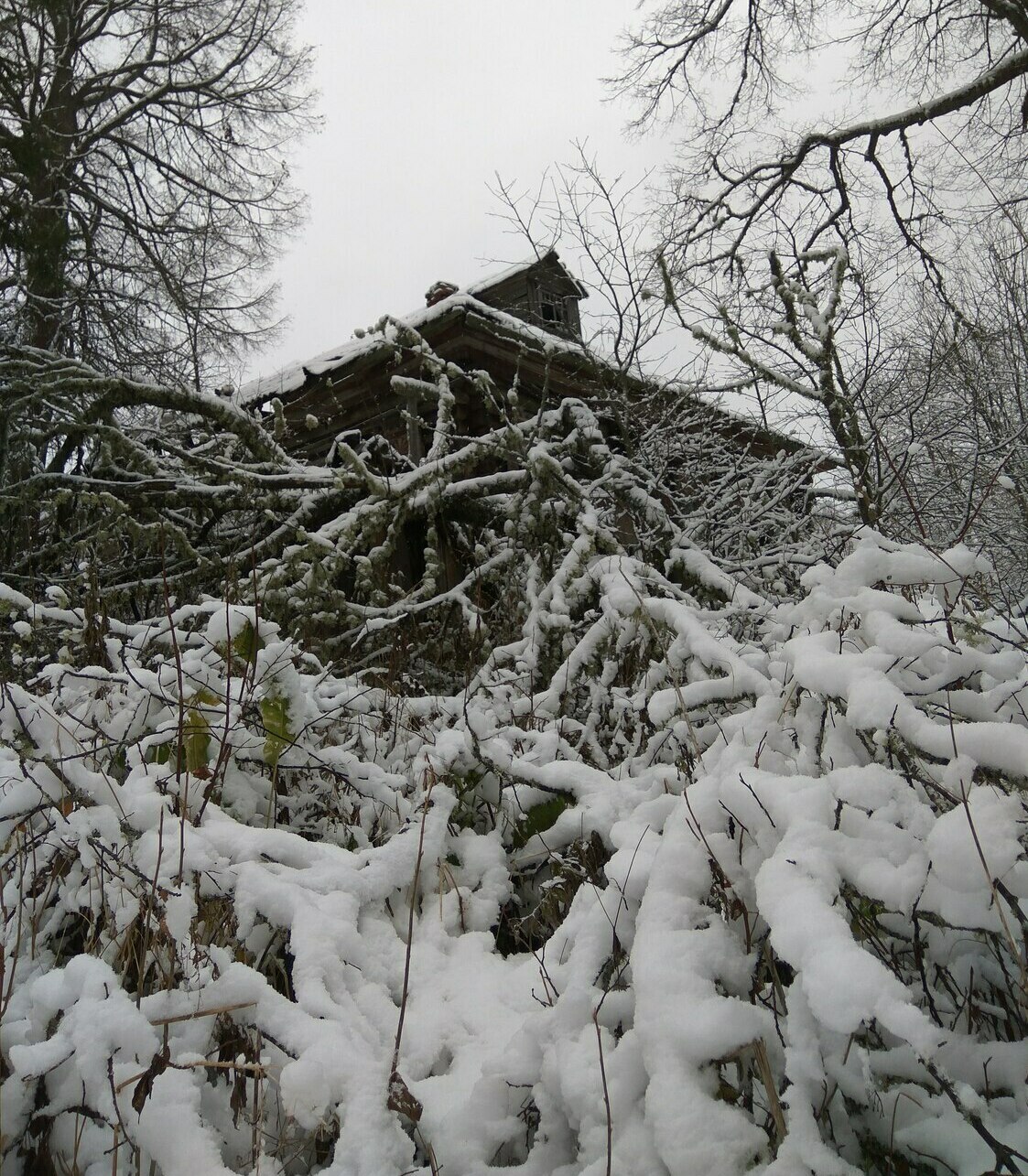 A foreigner dresses warmly in winter (except Finns and other winter-loving people), many Russians prefer to undress, for example, jump into an ice-hole during a thirty-degree frost. Less extreme Russia pleasure is the bath or
Russian banya
! In some villages, it is still one of the best ways to keep clean and warm.
It's extremely important to eat plenty of fatty nutritious food! You should forget about the diet… the body needs a lot of nutrients to function and produce energy. If you are freezing, just eat hot borsch with a lot of meat and drink hot tea after. Vegetables and salads only are the worst meal in winter. Actually, vegetables and fruits are not so fresh and tasty in the supermarkets in winter.
In winter, huge icicles freeze on the facades of houses in Russia. Sometimes they are shot down, but sometimes they hang menacingly all winter. Foreigners say that it is better to be careful with icicles. Ice growths appear due to unforeseen thaws when the temperature approaches zero.
Oymyakon, the "Pole of Cold"
"This Russian village will kill you in 60 seconds!" some media scare, telling readers about the Oymyakon village in Yakutia which is also known as the "Pole of Cold". This tiny village with a population of 500 people is the coldest places on earth where people live, I mean, have enough nonsense to live. Is it so bad?
The length of day in December is only 3 hours. The only local school closes only at temperatures below minus 52. Locals keep cars running all day, fearing they won't start again otherwise. Despite the severe cold, many toilets are in the old fashioned manner in the courtyard. Here, ink freezes in pens, batteries instantly run out, and glasses freeze to your face. And mobile phones do not work in such a cold, although there is a connection.
It's even better not to die here: digging a grave can take 3 days because the earth has to be thawed with hot coal. Bad enough!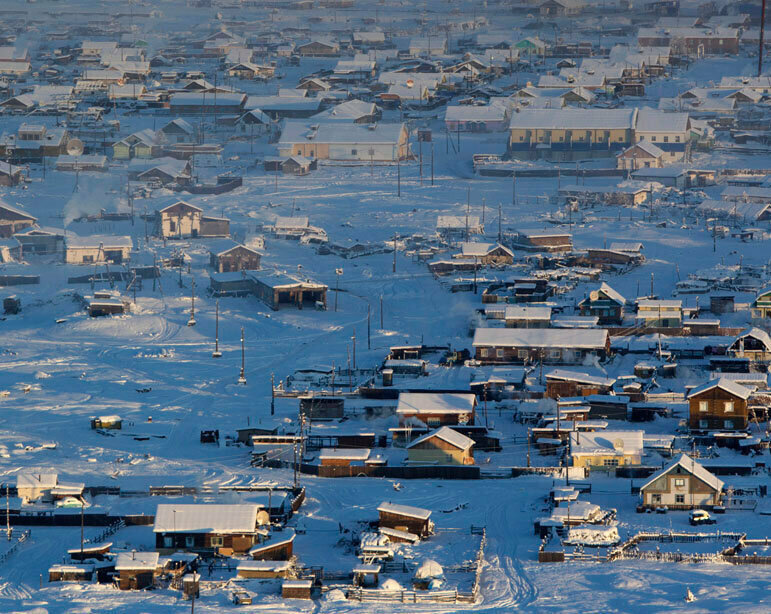 Winter Tours with Travel Real Russia