Best Day Trips from Moscow to the Real Russia

Day trip from Moscow is a great options to explore the real Russia and its loca culture! Depending on your wishes, we may make a "classic" route or go off the beaten paths. Check Top 7 sites below to learn best day trip options or contact us to design the trip for free!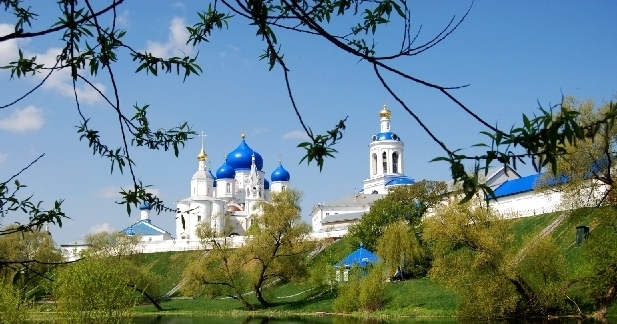 We are a highly trusted and experienced small family business. Our goal is to help you safely experience the real Russia and its local culture, not just a capture a beautiful picture for your scrapbook.
Our guests compliment us on our highly personal touch and our most affordable prices.
Adorable... amazing... monumental architecture of medieval epoch among the countryside with wooden houses and pastoral landscape. Recommended not only by us, but by UNESCO itself. Great choice if you want to see must-see sites!
A lot of information about Golden Ring Towns you can find

HERE

.
Whatever you want to see in Russia, Suzdal is a great option! 4-hours road through the countryside shows the different sides of Russia: small towns, abandoned villages, fields.
Then you enter the Suzdal, a town with extraodinary number of churches and monasteries among the beautiful nature. It's an amazing place to walk and relax watching medieval architecture with green meadows, cows and goat of the rural Russia.This is one of the most beautiful and authentic towns in Russia!
• Distance: 200 km or 4 hours by car
• Attractions: Must-See, World-Known
• Highlights: Pastoral Russia, UNESCO heritage
• Highly Recommended to Visit
Vladimir is located only 30 km from Suzdal. It's the former capital of Russia and one of the most ancient towns of Russia. Its most important and impressive architecture are from 10-14th centuries, the time of its thriving.
Besides it, Vladimir is good to see typical post-soviet town with 5-block houses and old factories.
What's more? One of the most simple and impressive medieval monument is located only 15 km from Vladimir. I'm talking about Church on the Nerl River. It's one of the top sights in Russia.
• Distance: 180 km or 3 hours by car / 2 hours by train
• Attractions: Must-See, World-Known
• Highlights: Countryside Town, UNESCO heritage
• Recommended to visit as an addition to Suzdal Tour
Sergiev Posad is another world-known place in Russia. It's famous because of the Trinity Lavra, one of the most impressive monastery and the cradle of Russian Orthodox Church.
From the first side, Lavra is really impressive and monumental. The place is full of history and prayers. But it's also full of tourists, especially from China, and some rich popes with expensive cars. So I recommend to visit it, just do not expect too much.
Sergiev Posad is the town of the one top attracction. However, going outside the Lavra, you may find the normal countryside town that is interesting, too!
• Distance: 80 km or 1.5 hours by car / 1.5 hours by train
• Attractions: Must-See, World-Known
• Highlights: Countryside Town, UNESCO heritage
The countryside as it is! Without too much tourists, rich monasteries and expensive cars. Just some bushes in the middle of the town, 1000-years monuments with no one around, museum fees for 0.8 USD and wooden houses in 50-meters from them with no central water supply.
However, Pereslavl is more or less popular among Russians, so you may find some weird but interesting museums as Museum of Iron.
Pereslavl has a lot of monasteries and churches that are still impressive even being in the shadow of Lavra. Not repaired, old... It gives them a special spirit. So I highly recommend to visit the town to experience it all.
• Distance: 140 km or 2 hours by car / no train
• Attractions: Golden Ring Off the Beaten Paths
• Highlights: Countryside Town, Churches and Monasteries
Interesting Places around Moscow
Golden Ring is just a touristic route that was created in mid-20th century. There's a lot of other towns and places that are of the high interest to visit but not so popular among foreigners.
Golden Ring is a kind of brand. It means that you will find those towns interesting for sure. So I recommend to start with them. However if you have time and wants to go deeper in learning the real Russia, I recommend to visit some off the beaten path places as well.
It's the biggest land-art and architecture open-air museum in Europe with a huge collection of modern land-art objects. Many of them became iconic. It's a kind of Russian Burning Man!
The land-art park itself is located within the National Reserve "Ugra".  This place perfectly combines incredible art and the very pure nature. 
This area is really impressive! Land-art objects are integrated into the natural beauty of the landscapes. All art objects not just monuments, you need to interact with them to learn the concept. Sometimes interaction is just sitting and meditating inside, but usually you need to touch, crawl and hike.
What's more? This place is a heaven for any kind of photographers. Prepare your phone memory to the biggest adventure!
• Distance: 200 km or 3 hours by car / no train
• Attractions: Off the Beaten Paths
• Highlights: Unique Art Objects, National Reserve
• Highly recommended to visit
Interactive Private Museum
It's the unique private museum of the Russian peasant civilization. There's a huge collection of historical items concerning culture, lifestyle, religion, traditions and crafts from ancient times to the end of the Soviet era. Majority of the peasant exhibits were found in the Russian North during numerous expeditions. Today it is one of the largest collections within the Golden Ring with "the total commitment" excursions.
Total commitment... is what makes it fun! You may run with the real blade, wear the ancient helmet, sit in the wooden chair with 100-year book feeling as a real Russian many years ago. Do carvings, carpentering, weaving, smithing, any activity of the ancient world! It's much more fun and interactive than any modern master-class or museum.
• Distance: 100 km or 1.5 hours by car / no train
• Attractions: Off the Beaten Paths
• Highlights: Try Ancient Crafts, Best Historical Museum
Part Patriot Military Museum
Description Russia is still a military country. It had the great army for last thousand years. Park Patriot is a perfect place to learn more about Russian militarism, its sources and strengths.
This is the famous and one of the best museum of World War II in the world. It's amazing! You may even tones of German and Russian tanks that fough during WWII. You may also see some modern military technic that just returned from Syria! The locals guides are all retired officers.
What's more? Once in a year you may watch unique tank biatlon with modern tanks competing in driving and shooting. What an adventure!
• Distance: 70 km or 1 hours by car / 1.5 hours by train
• Attractions: Military Technics from Modern world to WWII
• Highlights: Best Military Exposition in Russia
• Recommended to visit for true military lovers
If you're a non-traditional traveler, you'll love to visit the Moscow Catacomb. This would be a totally new experience! "Syany" is an abandoned underground world, you may pass through long corridors and mazes at your own pace, trying to imagine the story of the place.
This catacomb is very big... with almost 15 kilometers of passes. So be sure that you remember the road back!
The place is very popular among some Russians. Moreover, there is a subculture of people who visit such caves each weekend and even make a real dwelling from the cavern chambers.
Summing up, the place is worth visiting. One of our travelers said that the system is "much cooler than Paris catacombs but with no securities, crowds of people, and cameras everywhere".
• Distance: 30 km or 1 hours by car / no train
• Attractions: Extreme Adventure
• Highlights: Wild Catacombs
• Recommended to visit ONLY with a guide