Plan Your Travel to Lake Baikal Wisely: Best Tips, Travel Bughet, Local Cuisine and Places to Visit

We all know it from geography class at school: Lake Baikal is a lake. But do not be surprised to know that locals call it the sea. There is no sea nearby actually, only the Lake. The water is still fresh here, but Baikal is so huge that no one can easily call it the lake. 
If you will see this amazing place, you need to prepare well! You should read a lot of travel guides to differ Slyudyanka from Listvinyanka in a flash. What's more important, you should be ready to see a lot of unexplainable, weird, and strange things. I'm not talking about Shaman staff. I'm talking mainly about Siberia, its people, and its life. 
So in this strange and weird travel guide, you will explore some tips on how to make your expectations meet the reality in your journey to Lake Baikal.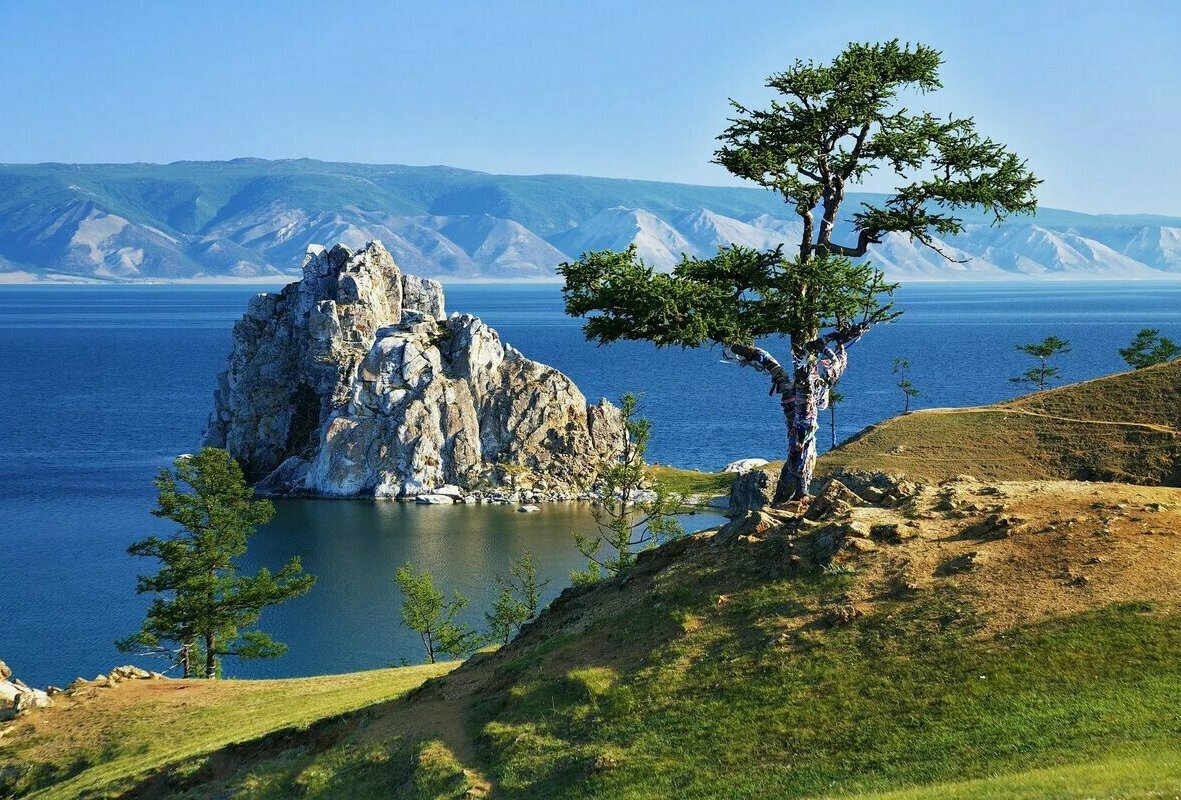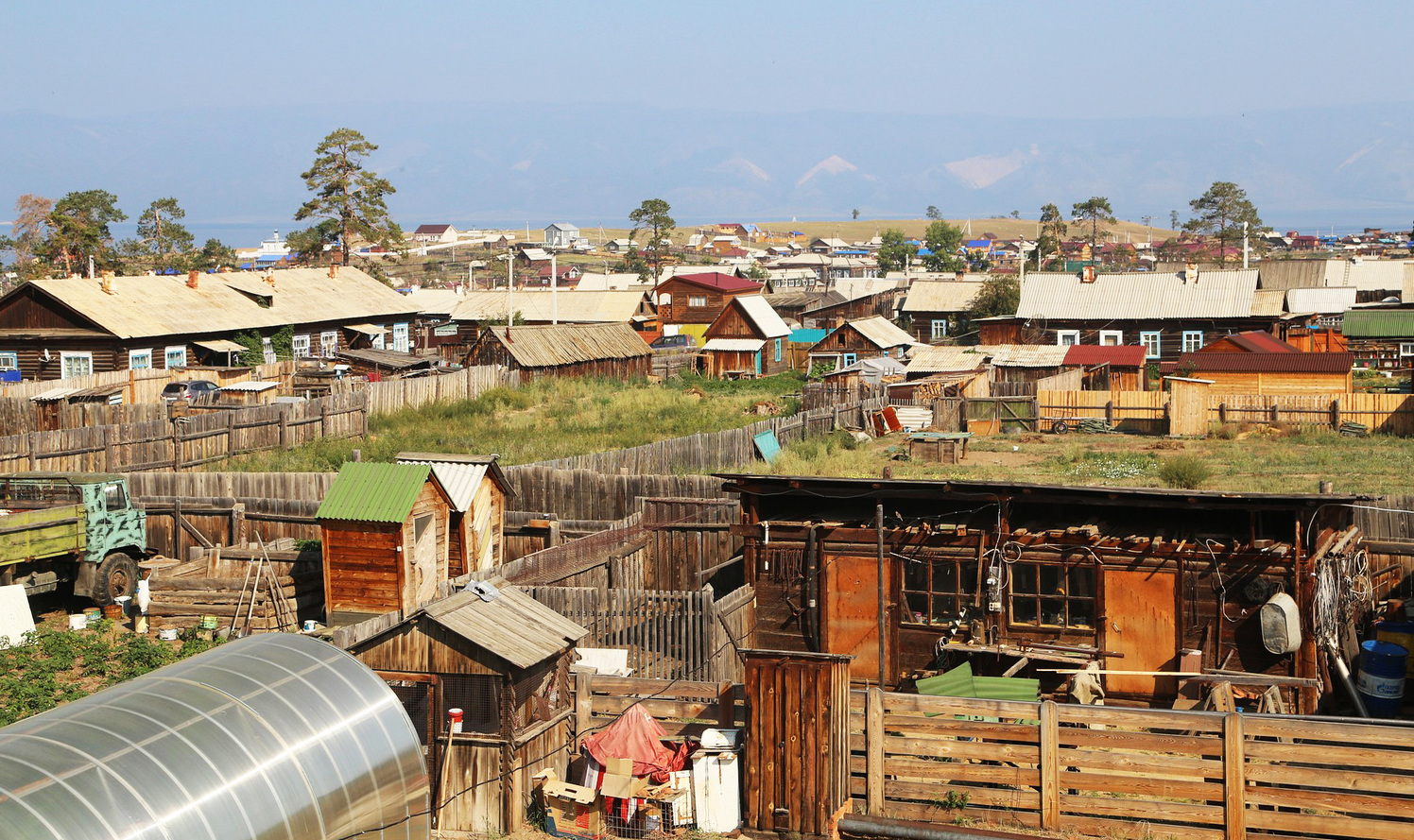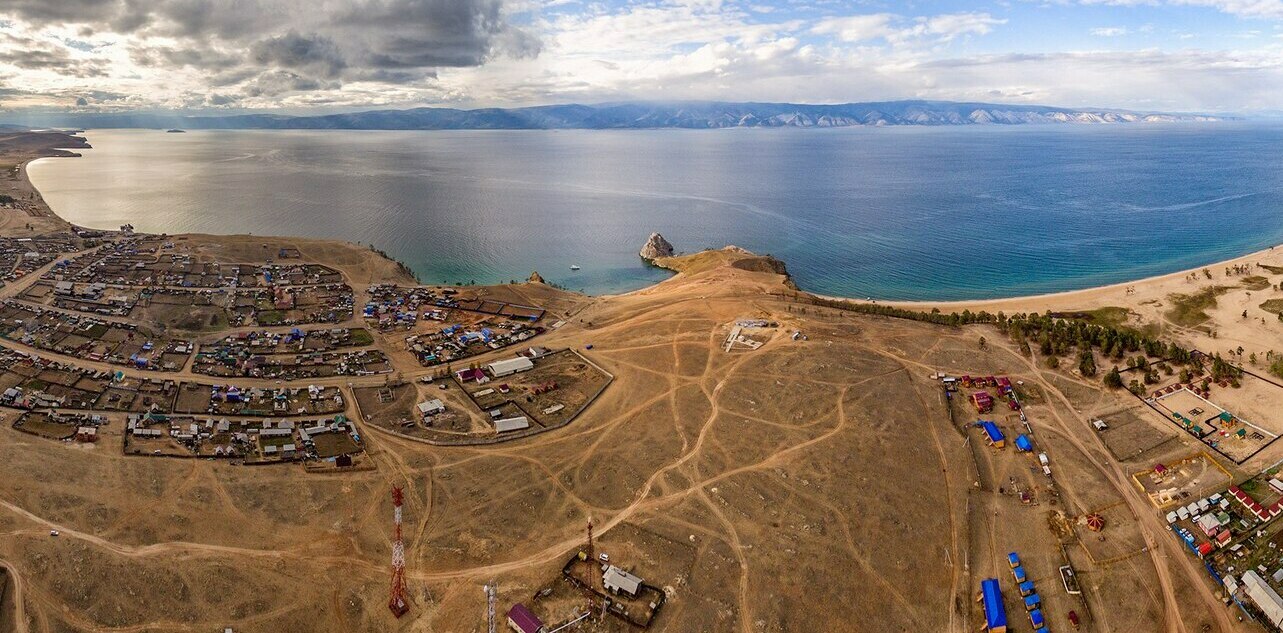 Baikal service or famous Olkhon in reality 
Prepare yourself! Despite tourist popularity, service in Siberia is still wild. Few people can speak English, locals may look grumpy and scare while infrastructure and facilities may be a real nightmare! 
For example, the main road on the island is not asphalt. No, it's uneven, sandy and dusty, so you have to close all windows when driving. So if you see, mmm… rusty boat, old bed or low Internet connection, just remember that maybe it's the best one
The ordinary life of Olkhon people differs greatly from the mainland. The village of Khuzhir is the largest settlement on the island. It was built in the 1950s for the workers of the fish factory. This may seem strange, but produced "fish" was not the Baikal omul, but the Pacific herring. Amazing example of Soviet logistics! So the factory provided the entire village with jobs. After its closure in the 1990s (oh… sweet 1990s), jobs were difficult to find. So all residents started working in tourism… driving tours, house renting, carrying small hotels and cafes. Should I say that they have no MBA in tourism and business? 
Electricity appeared on the island… tadaaaam! 12 years ago. So there is no talk about asphalt and any uninterrupted delivery of food and tasty products. Here you can go back in Soviet-Perestroika times to enjoy the canned food, freshly baked white bread and fire-made fish soup.
A time to travel to Lake Baikal 
Choosing a time to travel, people often bother too much how to plan a journey during "the best season". The touristic season is July and August on Lake Baikal. The weather is warm and sunny, the water is warmer than in spring, but it is still cold! If you do not plan to swim, you can go there any season. If your dream is to test the water of the cleanest lake of the planet, you will do it anytime. Actually, there is no much difference in water temperature, it is chilly any time! 
But I have more important notice about choosing the time to travel. During the tourist time (July and August), there's a crowd of tourists, especially from China. It's a disaster (and strange politics from our authorities). So be ready for the ferry queue, the queue for excursions, queue for cafes, and heat and scorching sun. Remember that forests in Siberia often burn (it's a more or less normal process), so the smoke in the air may also disturb you.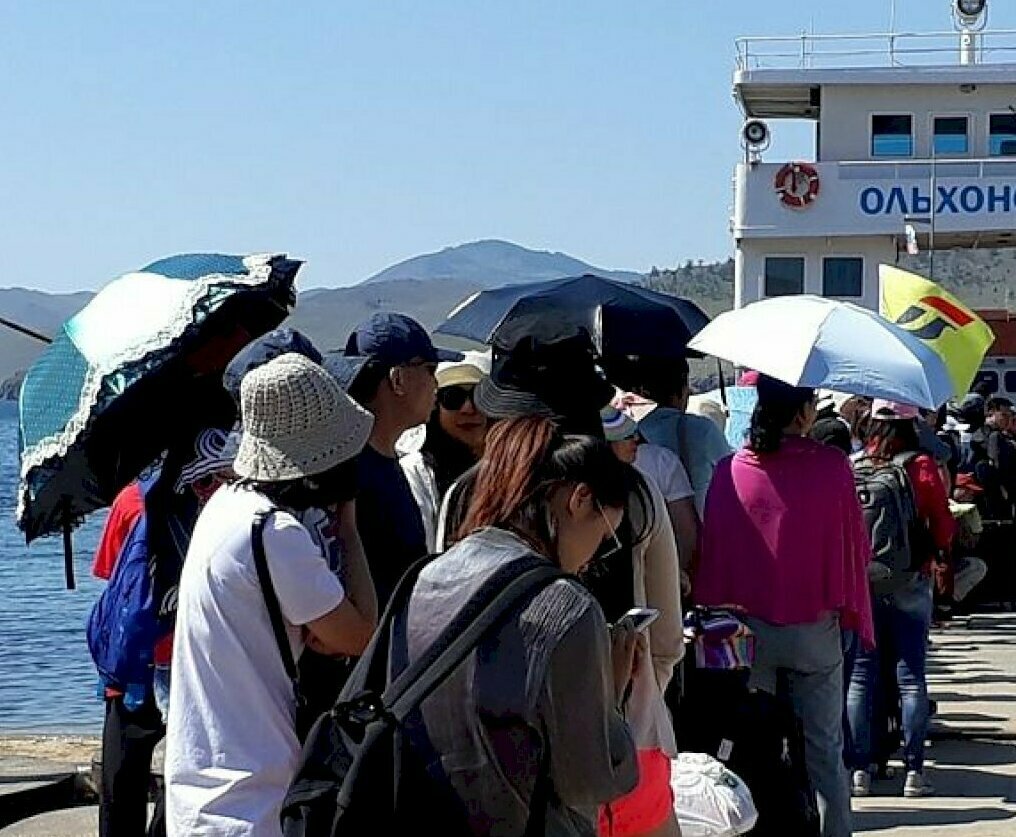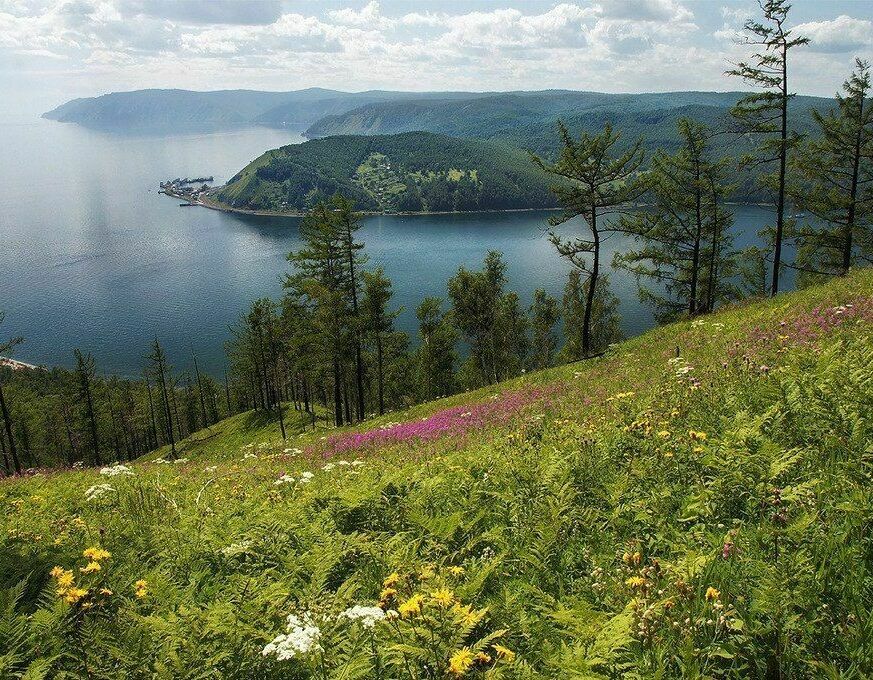 Do two simple things before the trip: i) buy medical insurance, ii) have a tick vaccine (you should start 2 months before the trip). 
Bring more warm and waterproof clothing with you even if you are traveling during summer. Siberian weather sometimes is unpredictable. Read how to survive winter frost in this article! 
If you will visit wild places, you need to take care of maps that work offline and the satellite phone. It is unnecessary to buy; you can rent it in Irkutsk. Find someone to call in case of any emergency. It can be tour operators, guides, etc. It's important to find right people, not services! Install some application that sends your coordinates to your friends and relatives.
Remember, Baikal is located in Siberia. It may take you 15 minutes to get from "town" to wild forests with bears and other animals.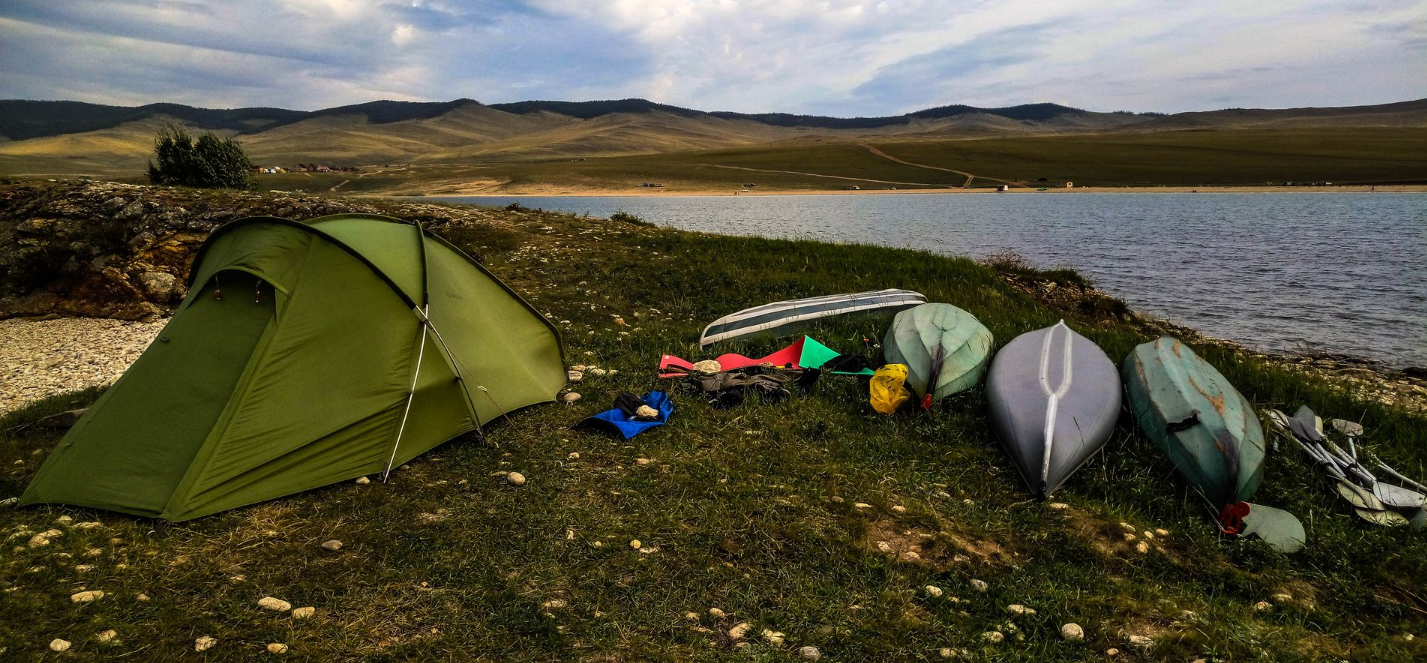 You should book accommodation in advance if you plan to travel during the high season. We recommend to book in early winter, otherwise, the 3-stars hotels will be filled by the Chinese, and the good hotels, hostels and Airbnb apartments will be filled with curious Europeans.
You may take a tent; the locals also love it. They know all the best places to stop, so it's great to get in touch with Russians and ask them for advice.
The cost of the flight Moscow - Irkutsk - Moscow begins with 350 USD with luggage. Train maybe two times cheaper. If you choose a train, it's better to make a "Trans-Siberian" journey with many stops. So it's an option for people with at least 3 weeks. 
The cost of living on Lake Baikal is high compared to other Russian towns. Night in a 3-stars hotel costs about 80 USD for a standard double room. You may stop in a small private tourist base for about 40 USD for a double comfortable room with breakfast. If you are a backpacker, you may use your tent and pay nothing. 
Dinner prices start from 5 USD in Irkutsk. The average check is from 10 USD for a two-course dinner in Irkutsk restaurants. Prices in Listvyanka and other small towns are higher. On Olkhon you can have lunch for 7 USD (the editor's choice is the Kudesnitsa cafe in Khuzhir). Lunches and dinners in hotels start from 10 USD. 
Private transfers are also not so cheap. A minibus with 6 seats to Listvyanka costs about 50 USD. You may also choose cheap public transport. Ticket to Olkhon costs about 10 USD / person. It's better to buy tickets in Irkutsk bus station, you may also buy some of them
online
.
You may also choose a
ship
… For example, one ticket from Irkutsk to Severobaikalsk costs about 80 USD.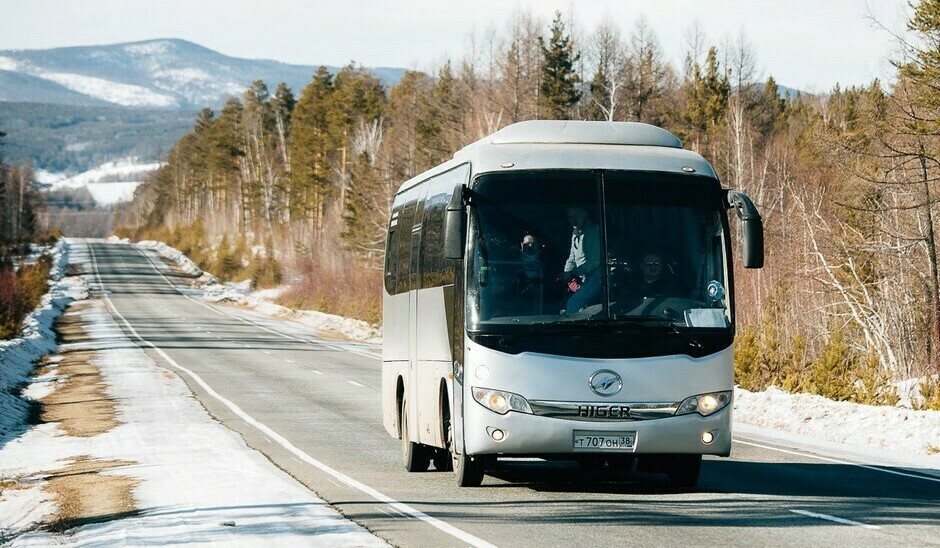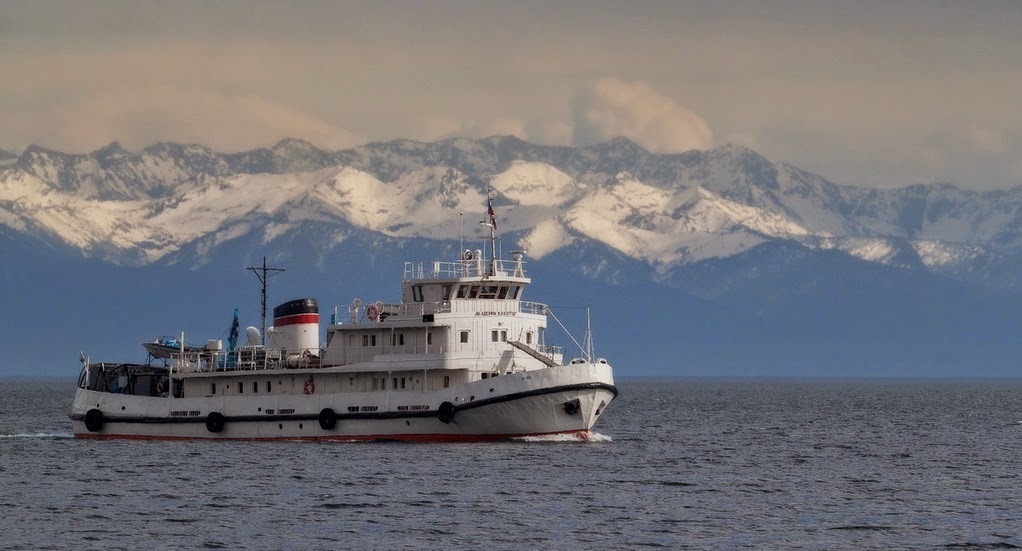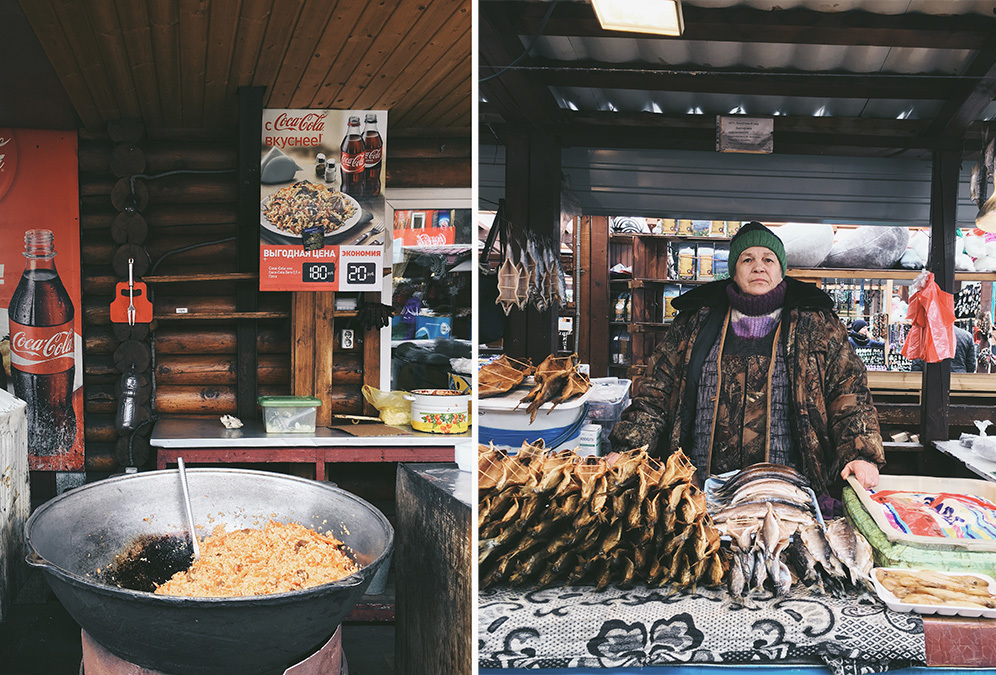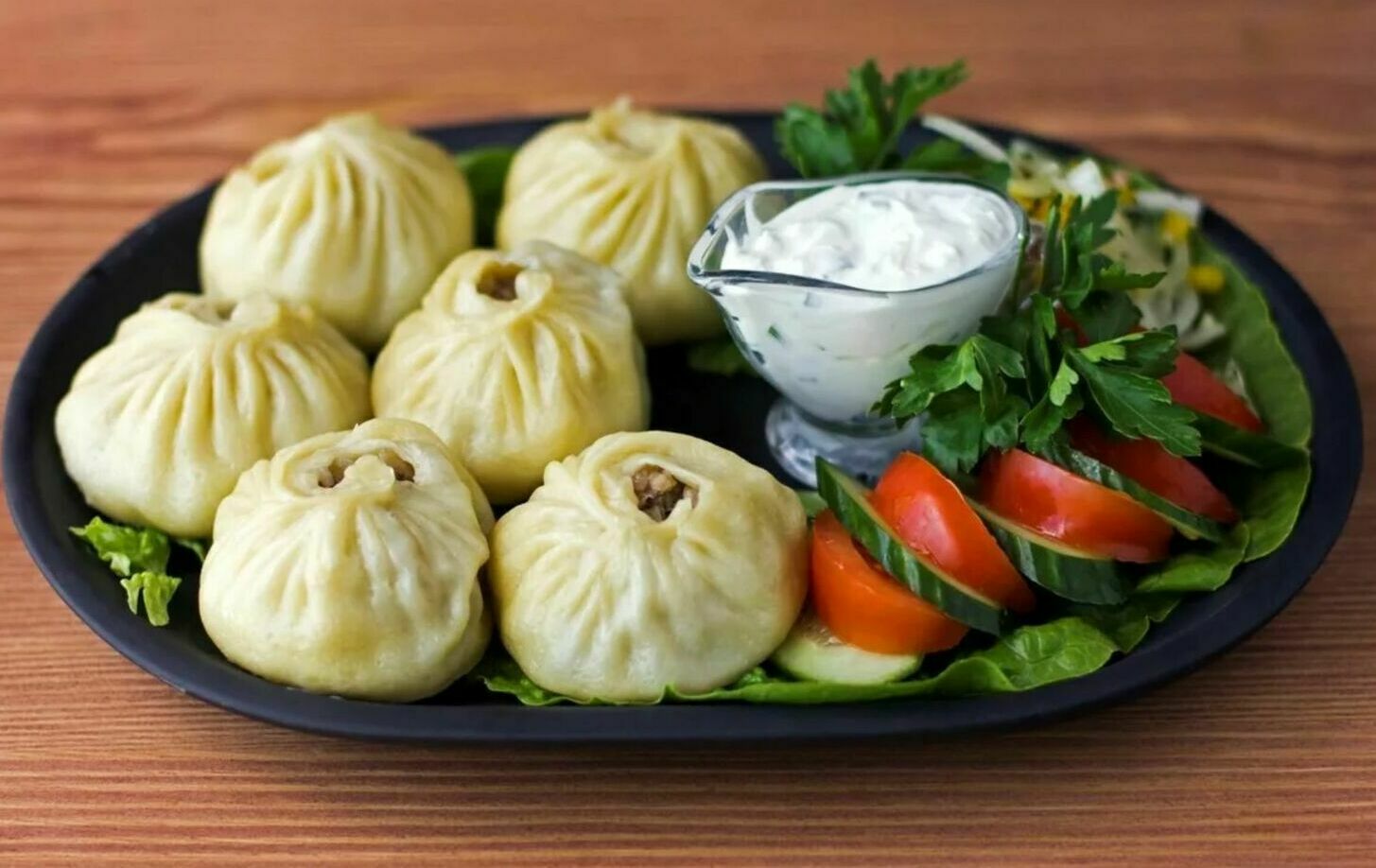 If you are not a millionaire, do not expect the service of best Paris restaurants. You can hardly find fresh arugula, ripe avocado, salted salmon and king prawns in Baikal cafes. The only chance is to order a VIP cruise with a personal chef. Locals love simple food, but it is superb! You will not try it anywhere else. 
One of the most delightful food you may find in the fish market of Listvyanka. It's a freshly cooked omul fish that was smoked according to an old recipe. The atmosphere of the local market is so authentic. It's a street food market where you can choose, try, and then enjoy your meal right on the shore of Lake Baikal. Pay attention to smoked or dried omul, sagudai (Buryat cold appetizer of fresh fish with salt, pepper, onion, and butter), omul caviar with fresh white bread. It's a great way to relax from the usual fast food and restaurants. 
Be sure to try poses (or buuzy), it's the national Buryat dish. Honestly, it is tasty, fatty, fragrant, very Siberian, but if you don't eat meat at all, limit yourself to one or two poses, especially on the road. 
They also love pasties with meat, meat and cheese, lagman, buchler, grilled dishes, and almost all of this is meat and fish. You may clearly see the influence of cultural tradition and geographic location on this food. Baikal people raised cattle, not vegetables and cereals because the steppe and rocky soil are not very suitable for agriculture. 
And if you want to try the Mongolian food on Baikal, drink Mongolian green tea with milk, salt and butter.
We plan to make

a big winter Tour from Moscow to Baikal for 1-2 months by car in 2020-2021

.
We will visit many cities and villages on our way there to see the real Russia as well as make a wonderful journey in Baikal region with visiting many non-touristic sites. Do you want to join? Email us!
Main Sites to Visit Near Lake Baikal
Listvyanka village is the gate to Lake Baikal. It's at the Angara River estuary, so people often see Baikal for the first time right from here. The village is easy to reach from Irkutsk. It's one of the most civilized place in the region, so you may find a lot of good hotels and restaurants, lively fish market, museums and other entertainment. There's a nice wooden St. Nicholas Orthodox Church of the 19th century in the city. You may also travel 20 km to reach an architectural and ethnographic museum Taltsy. The legendary Shaman-Stone lies just 800 meters below the ferry crossing between Listvyanka and Port Baikal. The cableway to the Chersky stone will get you to an amazing viewpoint on ​Lake Baikal.
Slyudyanka is a small town at the western shore of Lake Baikal. It is famous for the marble railway station,  as well as the private Mineralogical Museum "Baikal Gems" with all the famous rocks. Famous Circum-Baikal Railway starts right from the railway station "Slyudyanka 2". You may also follow popular tourist routes to the Shaman cape, to Khamar-Daban and to the Tunkinsky valley from Slyudyanka.
Circum-Baikal Railway is was built at the beginning of the 20th century. It lasts for about 100 km with 8 tunnels, 18 galleries, 248 bridges and viaducts. Tourist trains run along the route by Circum-Baikal Express. It's one of the most interesting places in the world if you are in love with engineering!
Olkhon is the heart of Lake Baikal. It's the largest and most famous island of the lake. Cape Burhan is the main attraction and a place of shamanic power. There are a lot of myths and legends about shamans, witches and its sacral power. The island is beautiful as well! Most people live in Khuzhir, the central village of the island. The locals offer several car tours, boat trips, bicycle rentals and other tourist joys. Despite all the greatness of Olkhon, there will be crowds of Chinese as well.
Village Big Cats is our favorite place in Lake Baikal area. You may get there for 30 minutes by boat from Listvyanka. It's one of the nicest villages on the coast of the lake. Many years ago, people mined gold there, so it's possible to find equipment of 100 years ago. The picturesque Skriper rock with one of the best viewing sites is located 5 km to the north.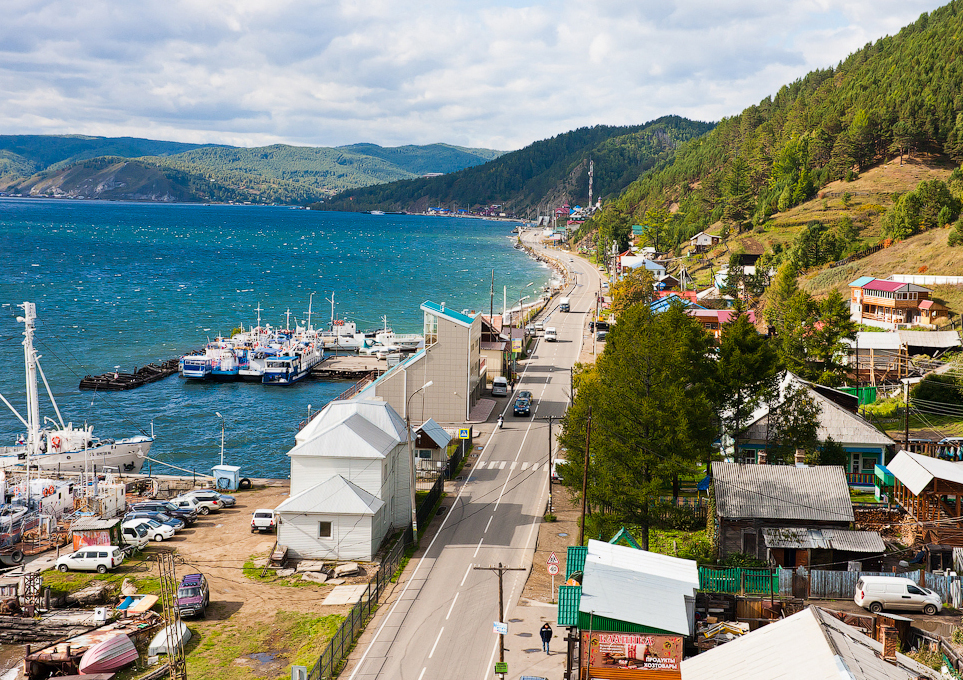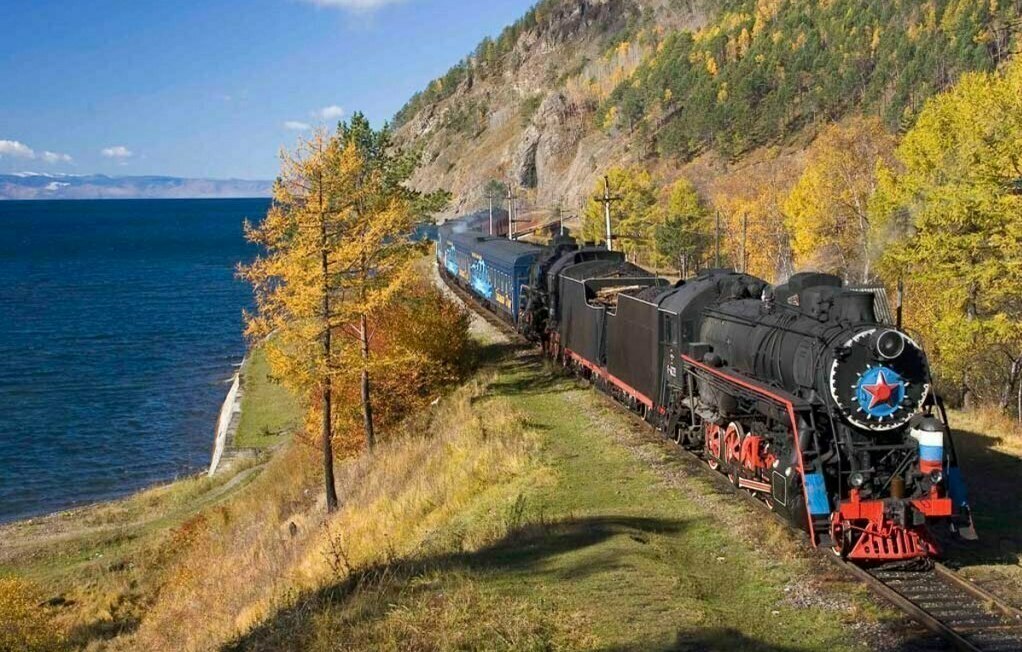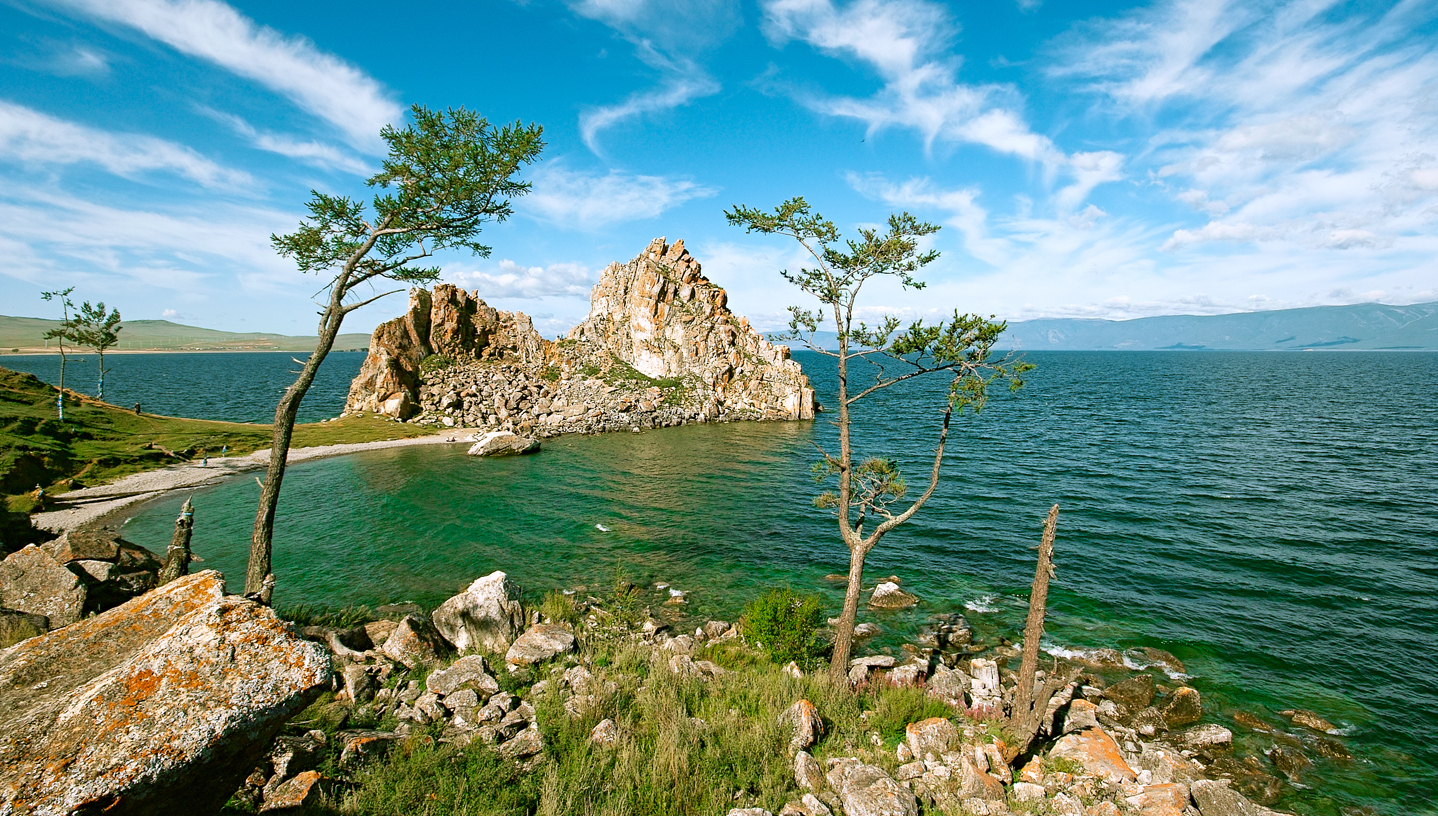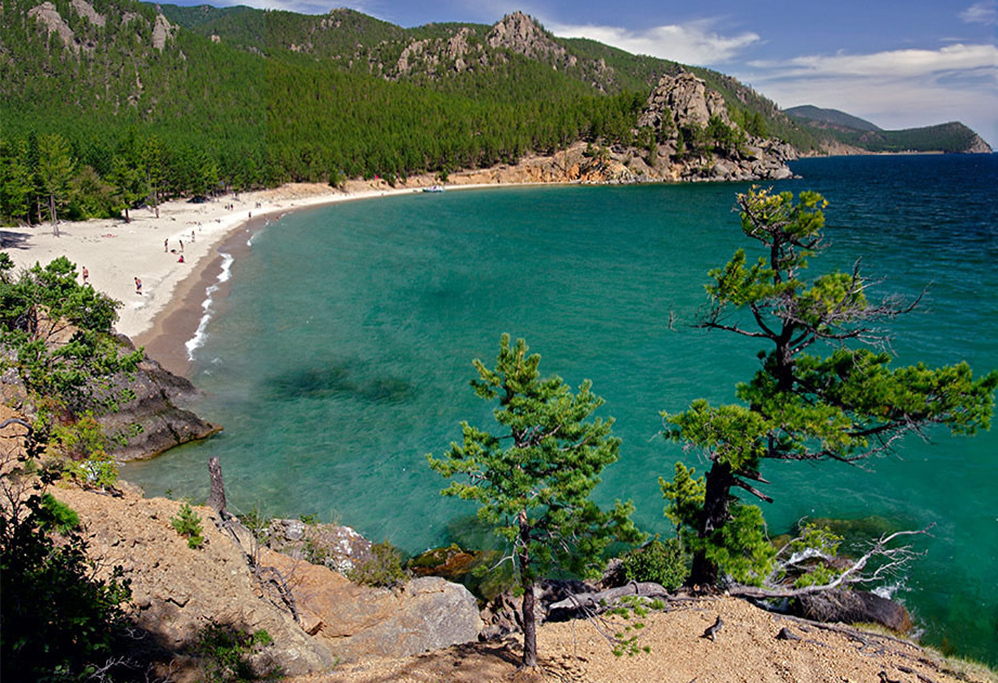 Sandy Bay (Peschannaya Bay)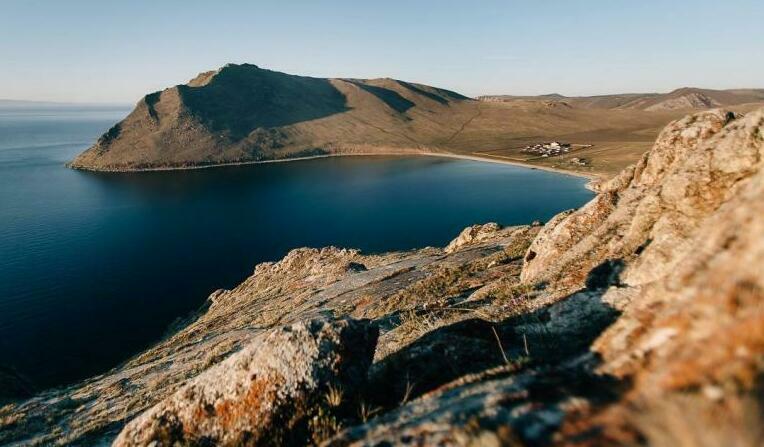 Cape Kadilny is one of the windiest and the sunniest places on Baikal. The rocks are bright, almost white here. The little wood in the cape is very suitable for tents. There are a lot of animals as well! It's easy to meet the red deer walking in its forests. There are several caves in the northeast direction.
Sandy Bay is the only place in Siberia with a positive average annual temperature. The cliffs Bolshaya and Malaya Kolokolnya protect the bay from the winds, but the water temperature always remains quite low.  If there were no crowds of tourists, it would be a paradise on earth. Turquoise and green water, wonderful beaches, interesting surroundings and mighty rocks that border the bay! Some people call it Baikal Riviera.
Bolshoe Goloustnoye serves as a transit point for trekking to the bay Sandy.  
Aya Bay is a nice place with a sandy beach, the steppe around, caves and ancient paintings inside. There is also a comfortable tourist complex. Buguldeyka serves as a transit point for trekking and expeditions on off-road vehicles. There's an amazing marble quarry near the village, so you may wonder on pieces of marble the size of a house.
The Small Sea is an area near Olkhon Island. There are more than 40 tourist complexes in the Small Sea. Place is interesting by salt lakes, rock paintings, holy sites, healing springs, and deep caves that are accessible on foot or by car.
Cape Krestovsky. You may find a lot of objects left from the ancient Kurykan people: rock paintings, fortresses, ritual complexes.
Winter Tours with Travel Real Russia