Garden House with Plots: How Russian Dacha Continues a Tradition of Family Estate in Russia

Tour to the Traditiona Village, Russia
Processing video...
Dacha, datscha (German) or even dacia (Italian) is a Russian suburban country house with a small garden where city dwellers have their leisure time and do gardening. It's not just a "house in the village"! It's much closer to the family estate in miniature.
Dacha is a special cultural and economic phenomenon in Russia. It has strong vibes of Russian mentality and culture, just like the Russian ballet, the intelligentsia or, even the "mysterious Russian soul". Understanding the dacha may shed a light on the everyday life of people here, their thoughts, and aspirations.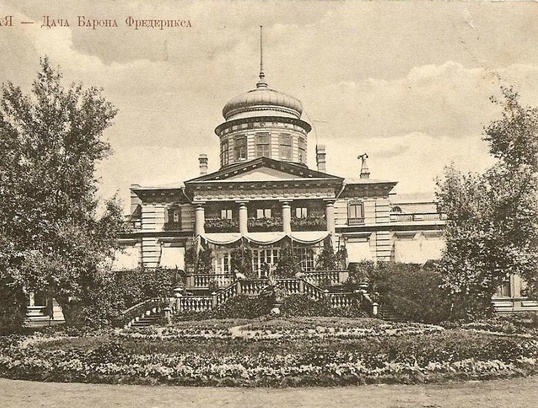 First Dachas (17th century)
So, the term "dacha" itself arose back in the Peter the Great era. The dacha is "what is given" in Russian. Initially, such areas near St. Petersburg were generously given by Peter the Great to the aristocracy for services to the Fatherland. At the time of Pushkin, the dacha still meant an noble estate near St. Petersburg, and then near Moscow.
Bourgeoisie Dachas

(19th century)
But as time went on, the Russia of "noble nests" went into the past. The new bourgeoisie, wealthy citizens (lawyers, factory managers, office bosses, railway engineers, signalmen, etc) started the new culture of dacha inheriting the traditions of the aristocracy.
Until now, there were only landlords and peasants in the village, and now there were also dacha dwellers. At the end of the 19th century, many wealthy people rented peasant houses or "izbas" to live there, usually with several other families. They, of course, did not have estates, but they wanted to keep up with the unattainable image of the nobility.
Russian dacha became an affordable "surrogate" for a manor's estate. Country life gave the feeling of dolce vita to the lawyers or engineers, which they knew only from books.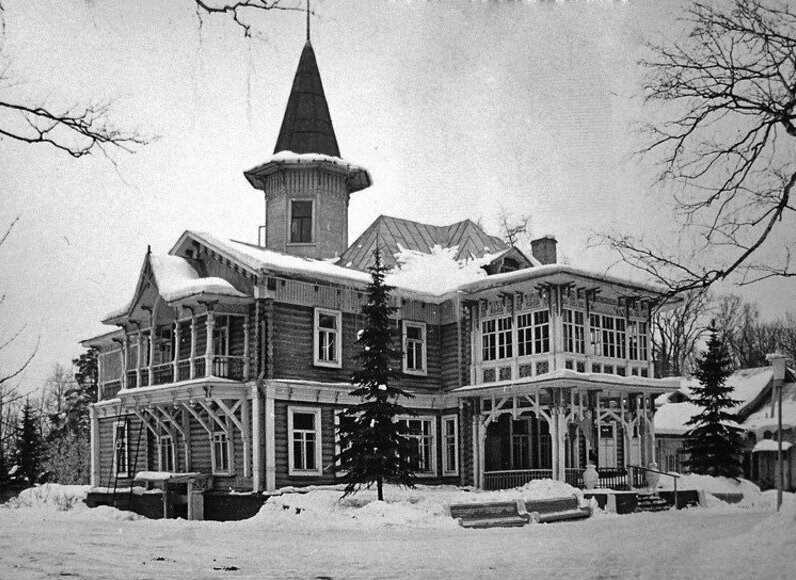 The dacha became an escape from the city, and the last attempt to hide from the bustling city life. Pre-revolutionary dachas are all about a beautiful river, a romantic veranda, the noise of a train in the evening twilight, a front garden, and a pretty dacha woman.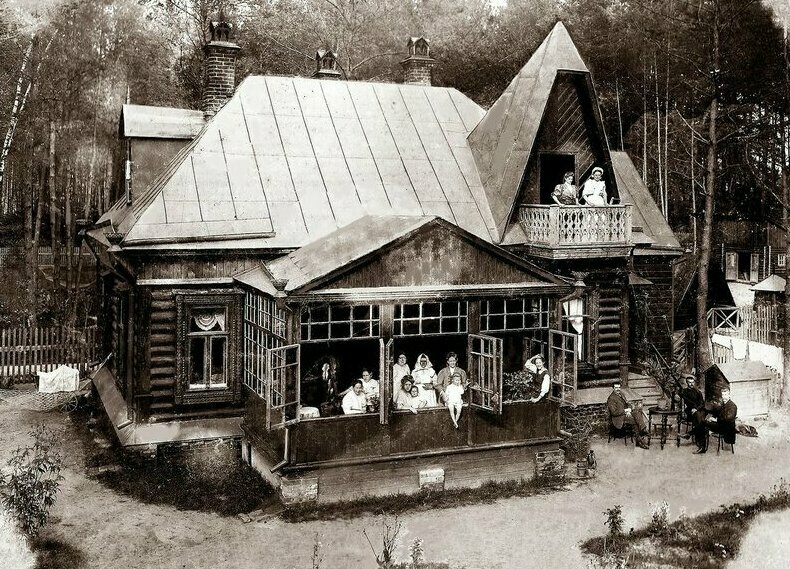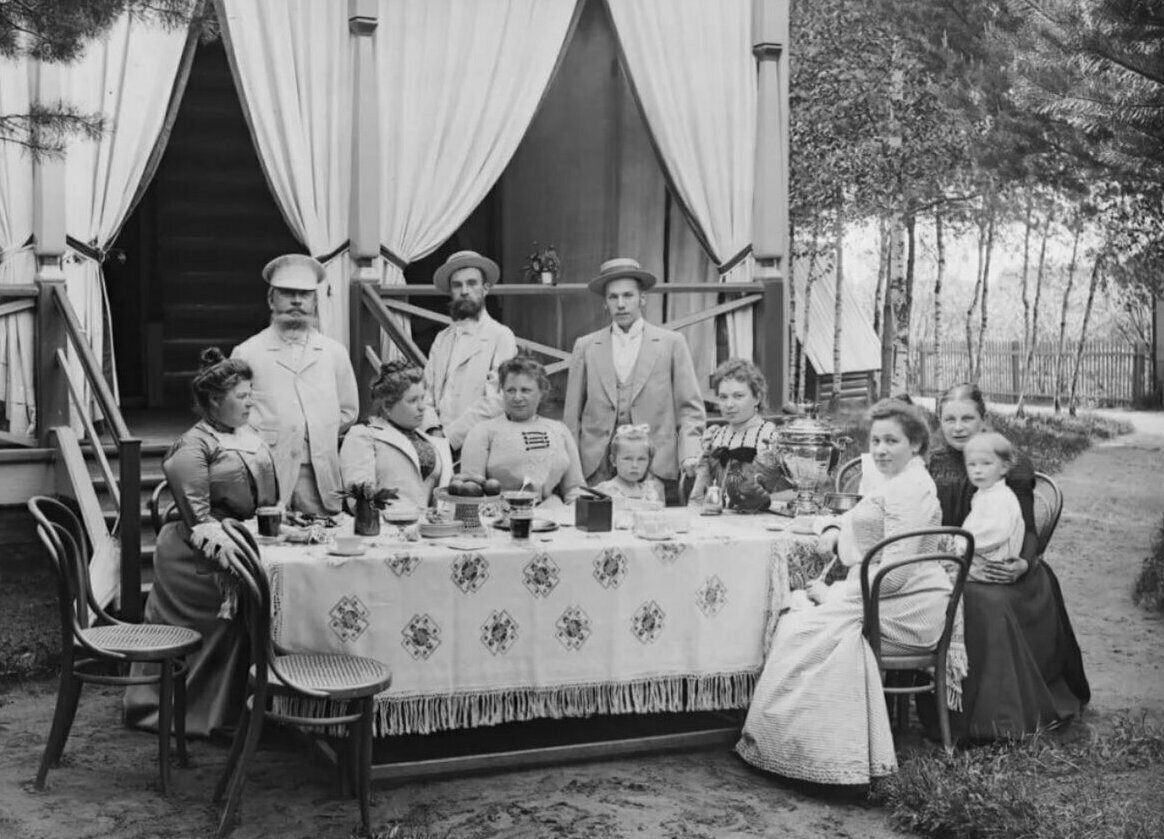 Russian Dacha: Stalin Times
At the beginning of the Soviet times, dachas were given to Communist Party members. Facilities were poor, several families could live in a single house.
The USSR of Stalin times actively revived all imperial traditions. The proletarians urgently adopted tastes from the defeated noble class. Josef Stalin was a big dacha lover as well. He had many dachas in the countryside with huge manor houses where he received important guests. His closest and the most known dacha is located in the Kuntsevo region of Moscow.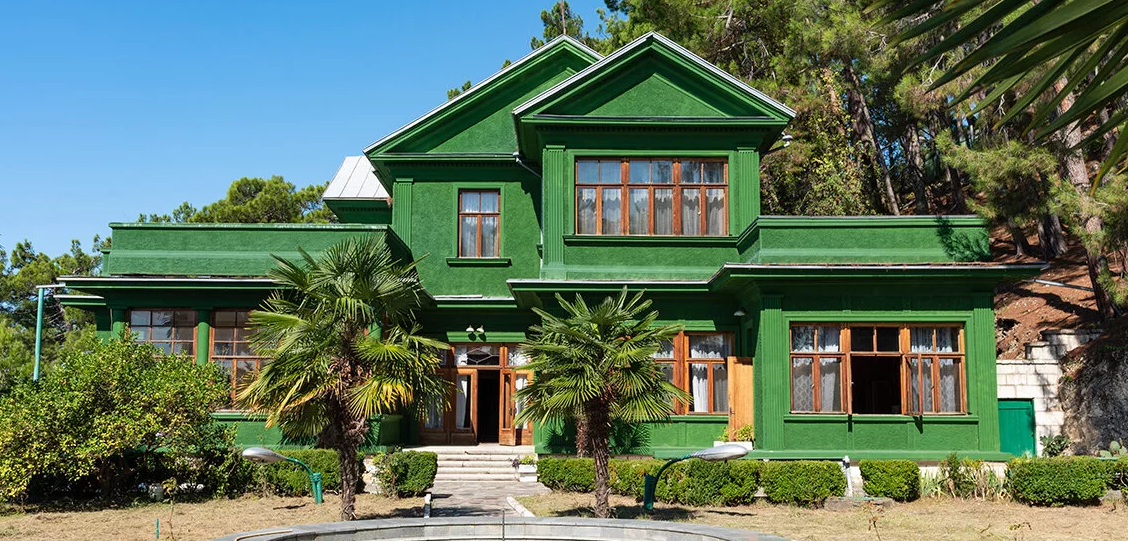 Of course, Stalin granted dachas to officials, culture, and the scientific elite as a symbol of his respect. At that time, such dachas were a luxury. Having it considered as a big privilege, so such gifts were a great way to make people loyal and motivated. With time, people with similar jobs got dacha at the same places. That's why now we have "dacha complexes" of artists, scientists, writers, etc. Everybody is equal, but some are more equal than others... This is how the phenomenon of the Soviet dacha arose, it was still based on the paradigm of a noble estate.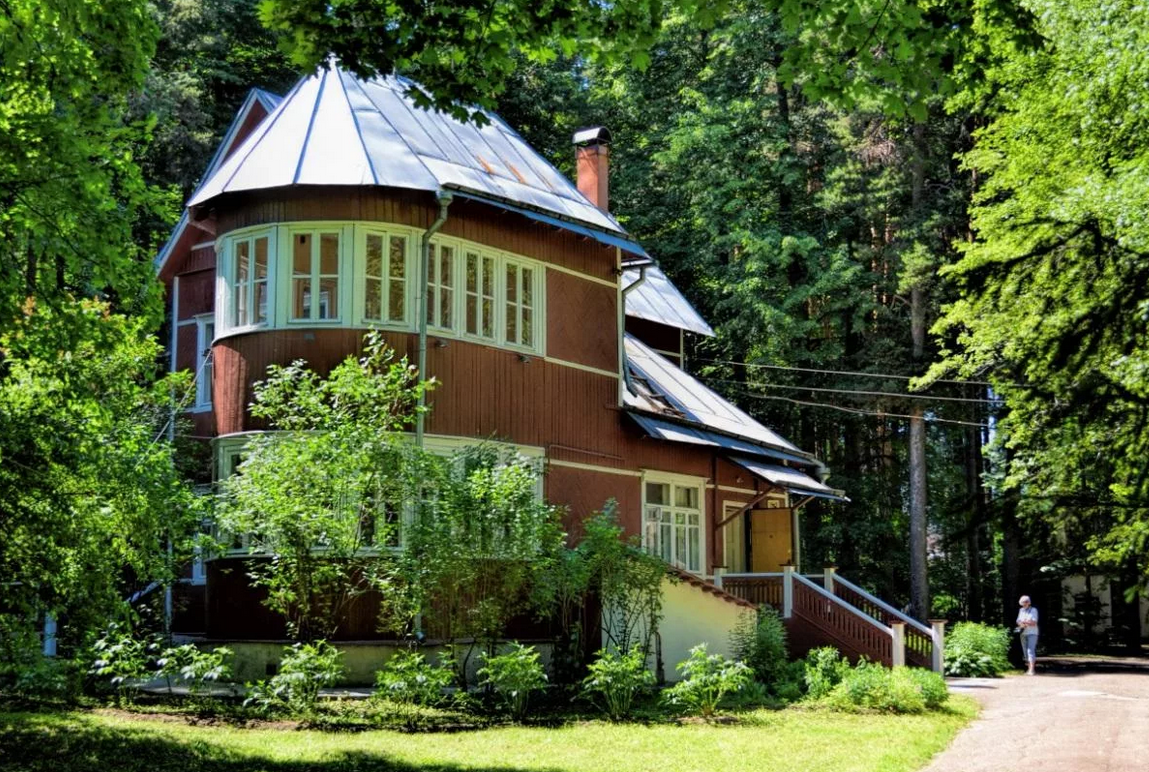 Dacha of the writer (Pasternak)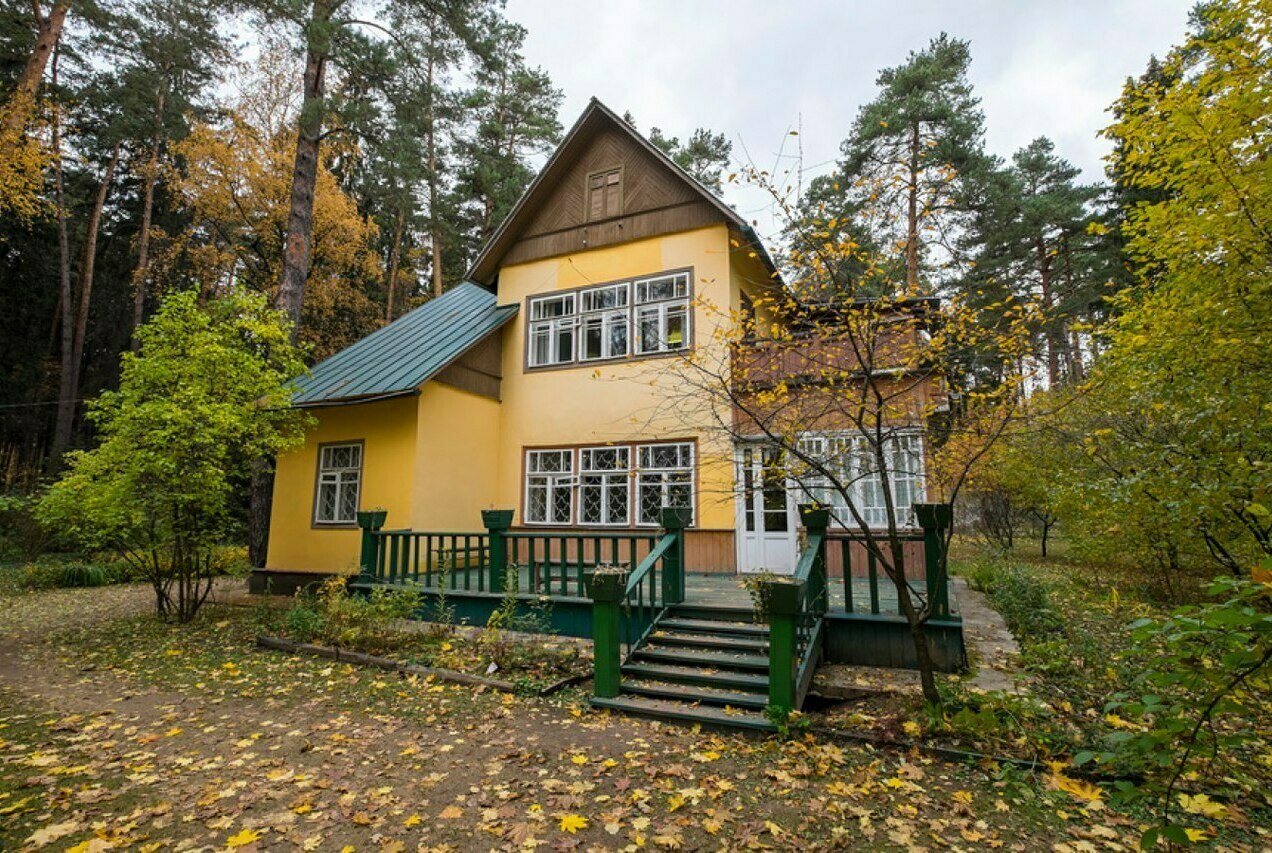 Dacha of the writer (Chukovsky)
Dacha as a source of food
After WWII, dacha became an important agricultural phenomenon because of the food shortage. People took up shovels to make their gardens! They had no money and no food, so they spent all weekends at dachas growing garden crops and even raising livestock for survival. What you grow, that you eat.
The second half of the 1950s is a real dacha boom. A special decree was issued that allowed "dacha complexes" to grow vegetables. Such dachas could have only small land plots (up to 600 m2) for gardening; there were also strict limits on the house size and height.
Garden plots became essential source of food for many families. Do you know that still about 50% of potatoes in Russia were grown in the small private garden plots? At the Soviet times, adults and children spend all weekends on dachas to grow vegetables and make reserves for the winter time.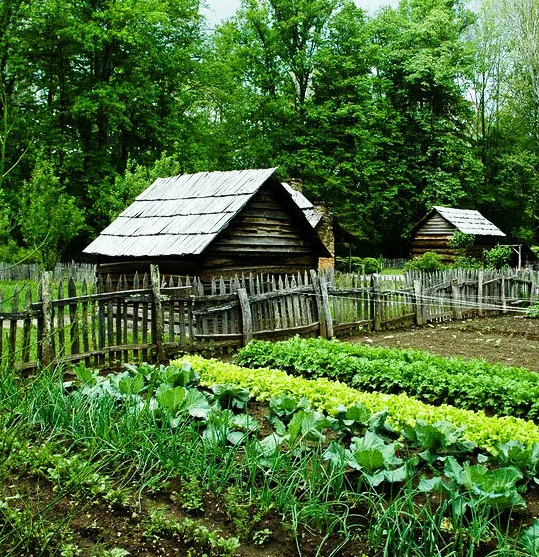 Cucumbers and tomatoes got canned and marinated to be eaten during the evening, when it was not possible to find fresh vegetables at all. People also pick mushrooms and marinated them as well. «Lecho» or canned mix of different vegetables was a popular delicacy in winter. The sauerkraut (salty and marinated cabbage with carrot) became an important source of fiber and vitamin C for people. Even in my youth (1990s), all shelves in our garage were filled with home-made canned food, while dried apples were used to cook a compote.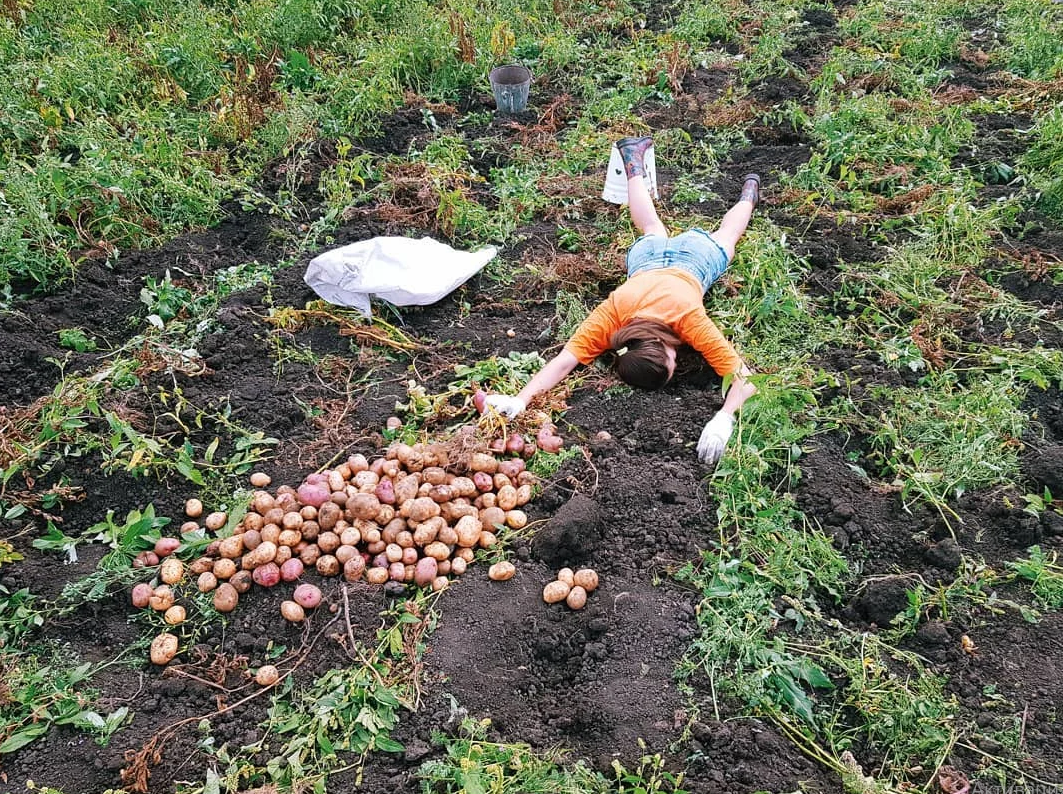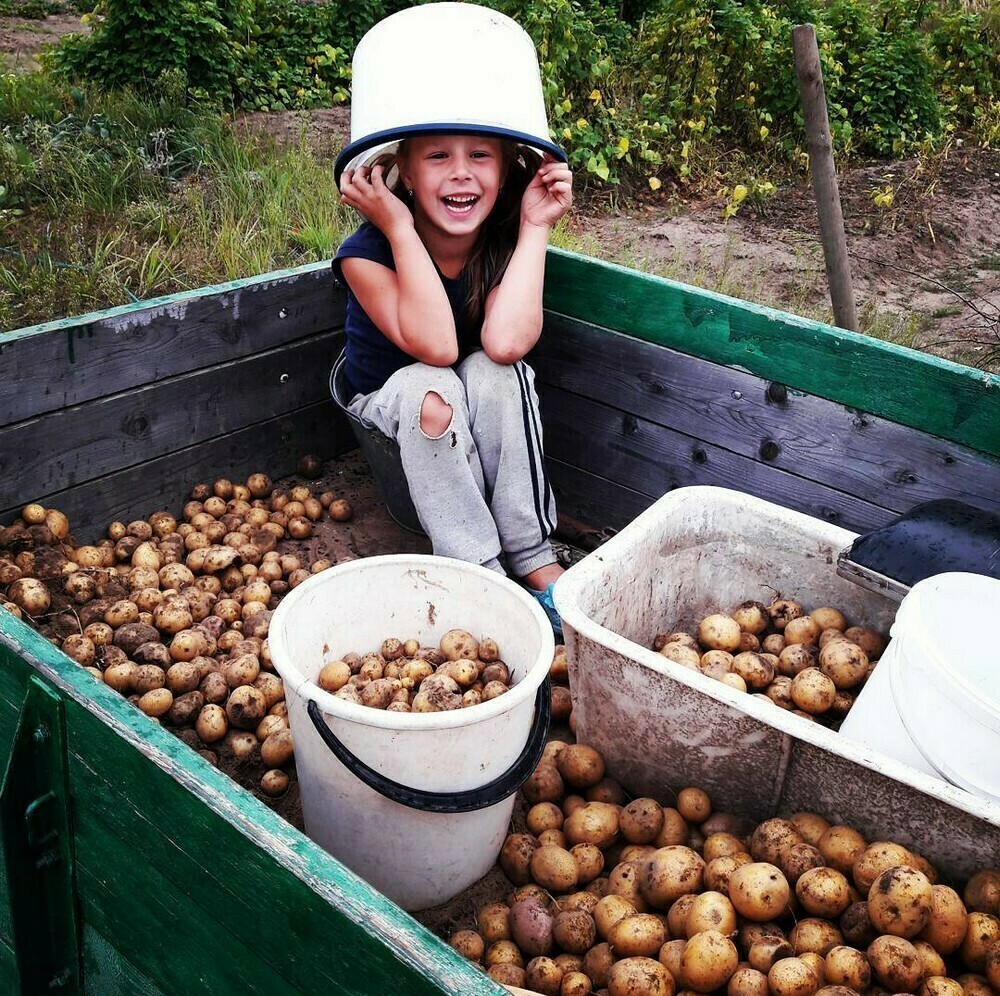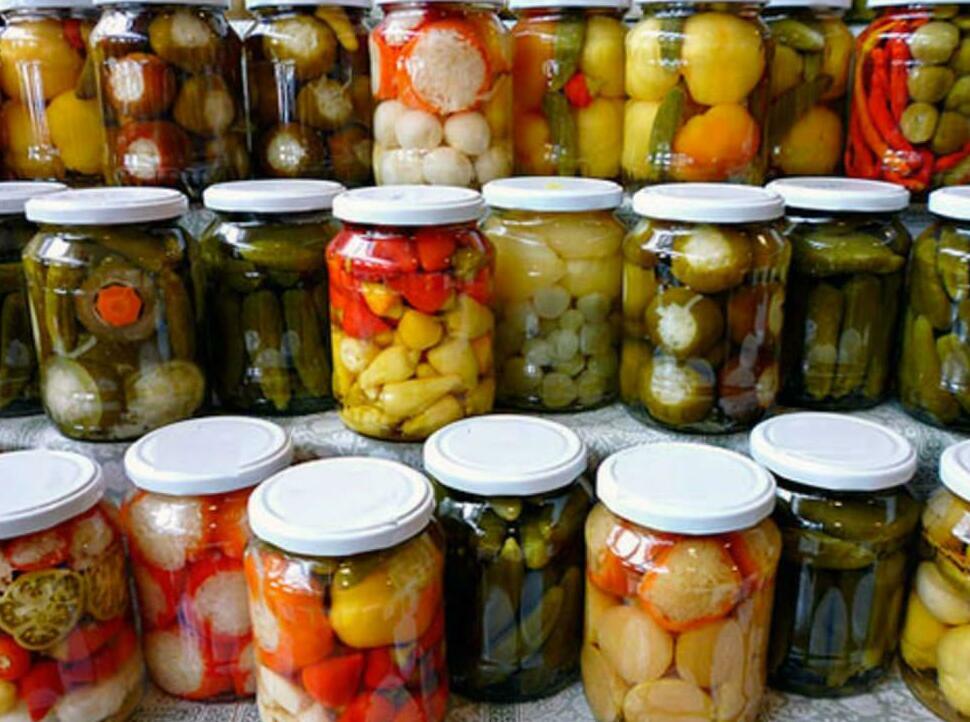 After the war, garden plots were given to the best workers of large fabrics and institutes. Still, you may easily meet the dacha complex called "Power Engineer" in honor of Moscow energy service. These garden plots were not legally dachas. But people began to call them dacha villages. What a vivid example of pseudo-property during the USSR times. Dachas were the only place where people could build and do what they want (with some limitations, of course). They were almost free!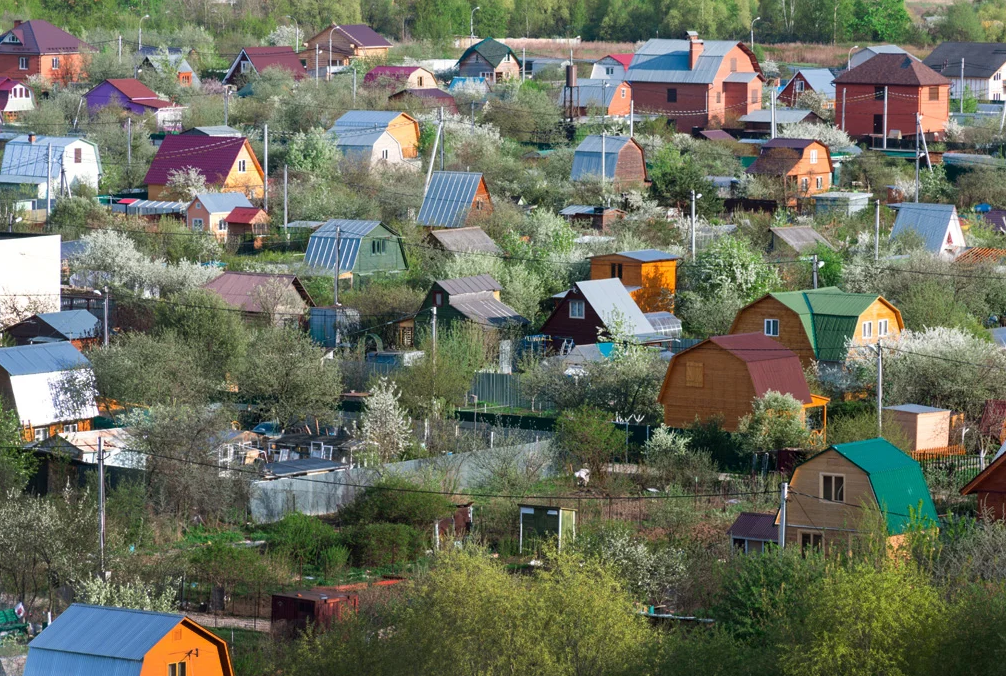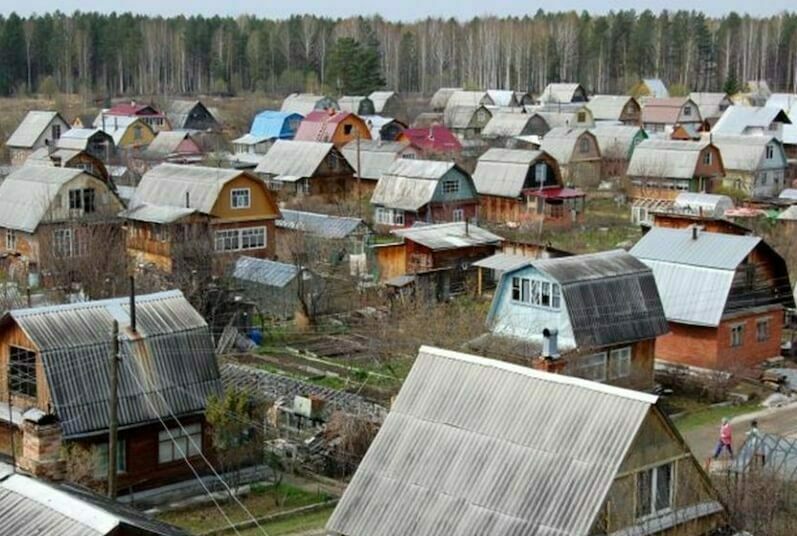 Dachas became extremely popular in the Soviet Union, because people had no opportunity to buy land and build a house where they wanted, and also because they lacked other opportunities to spend their time and money.
Building a house sounds like a challenge even during the Leroi Marlen times. It was an extremely hard task during the communist times. There were no hardware stores! You couldn't just go and buy some wood or bricks. All you could do is to ask people around whether they have access to some state bricks and wood. You could also overpay at the black market. Even in this case, you couldn't just deliver it to your garden plot. There was no commercial transport (communism!), only a few people had private cars. As a result, boxes from under the pasta were extremely popular as a building material for dacha!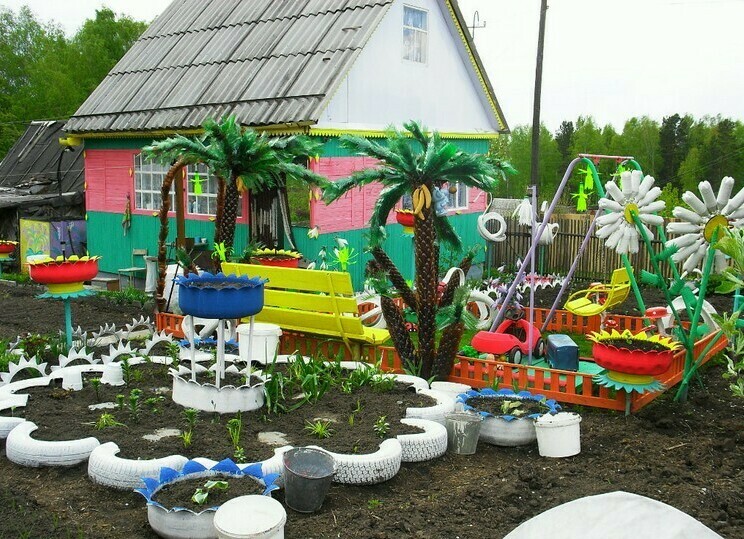 It was much better when dachas were given people by a state enterprise. In this case, they could give people some building materials as well. They could even build equal summer houses, so all you needed to do is to rebuild it according to your wishes. Sounds still not easy, m?
The second wave of horticulture in the 1970s and 1980s was also related to the food shortage. Sand quarries, swamps, strips under high-voltage lines... all these areas were used to build dacha complexes. Lands were still not enough, so city dwellers started their expansion into the village. At that time, it was a strong rural depopulation of the Russian North with the abundance of empty houses in every village as a result of collective farming stagnation.
The dachas crawled off Moscow and St. Petersburg closed. Remote dachas are still located more than 200 km from Russian capitals. First dacha plots within the 30-40 kilometers from Moscow started to consider as elite! In the era of the so-called "stagnation," there was an unspoken formula of Soviet prosperity: "Apartment - Car - Dacha".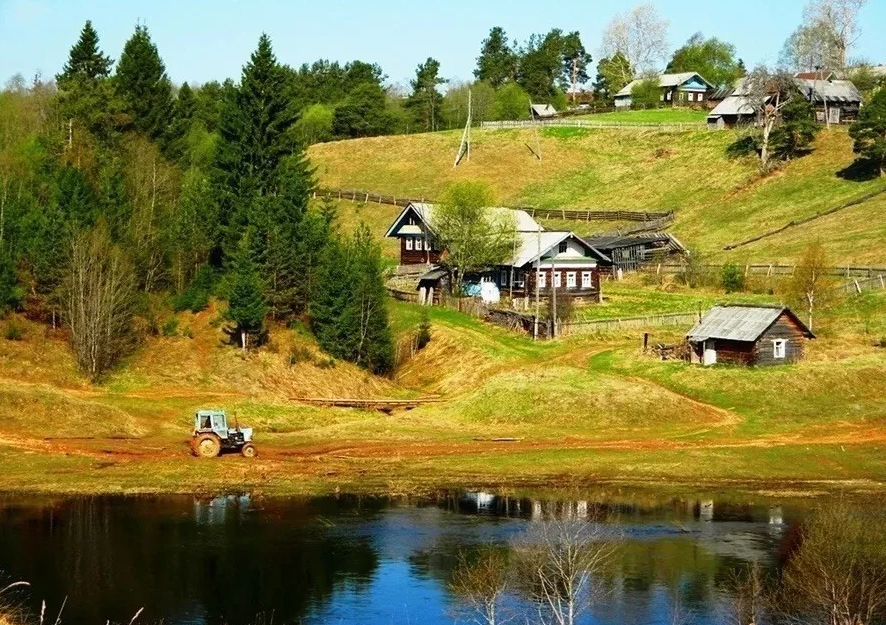 Dachas after the Perestroika
A new dacha boom began after communism collapsed and private land ownership was returned. During the rapid urbanization, many village houses were sold to be used as dachas. People prefer their greater land area and larger distances between houses despite longer distance to travel.
The 1990s became the time of chic houses and kitsch. Closed suburban settlements with developed infrastructure and cool-headed guards at the gates arose. At the end of the century, villas and cottages replaced the showy houses of the 1990s. Even nowadays we have some new trends... People started to buy old dachas or even 19th-century buildings to carefully renovate them, make not a garden, but a small park with a cozy landscape design not to lose the antiquity vibes. It seems that we still have the concept of the family estate in our blood!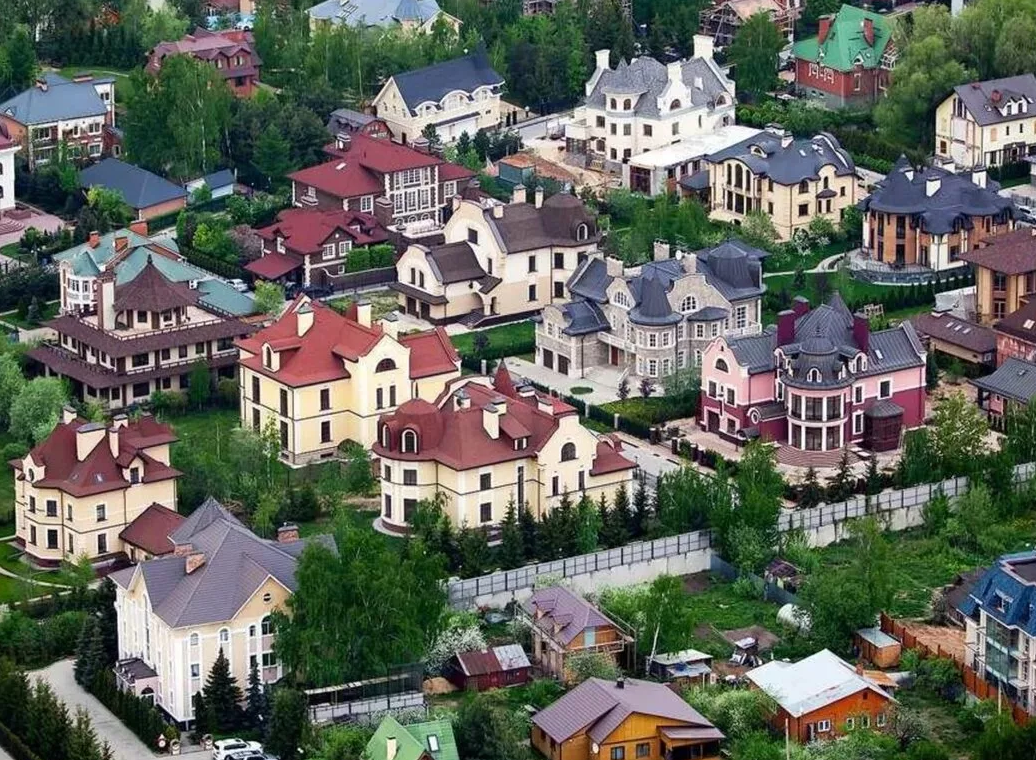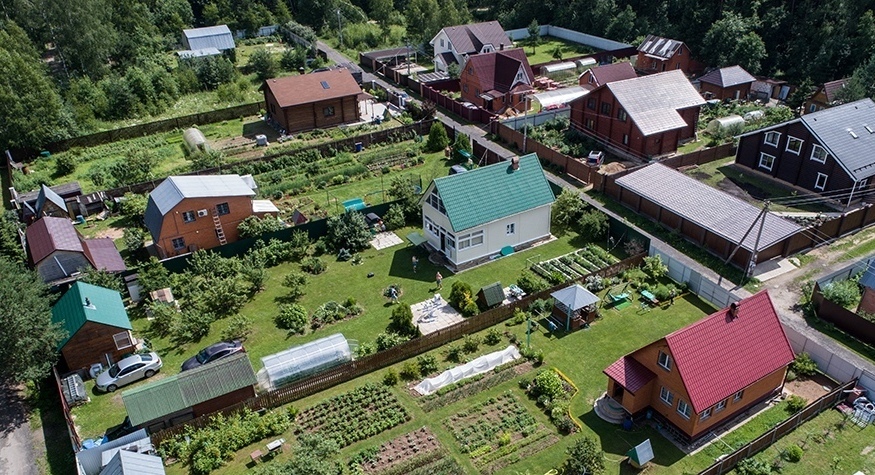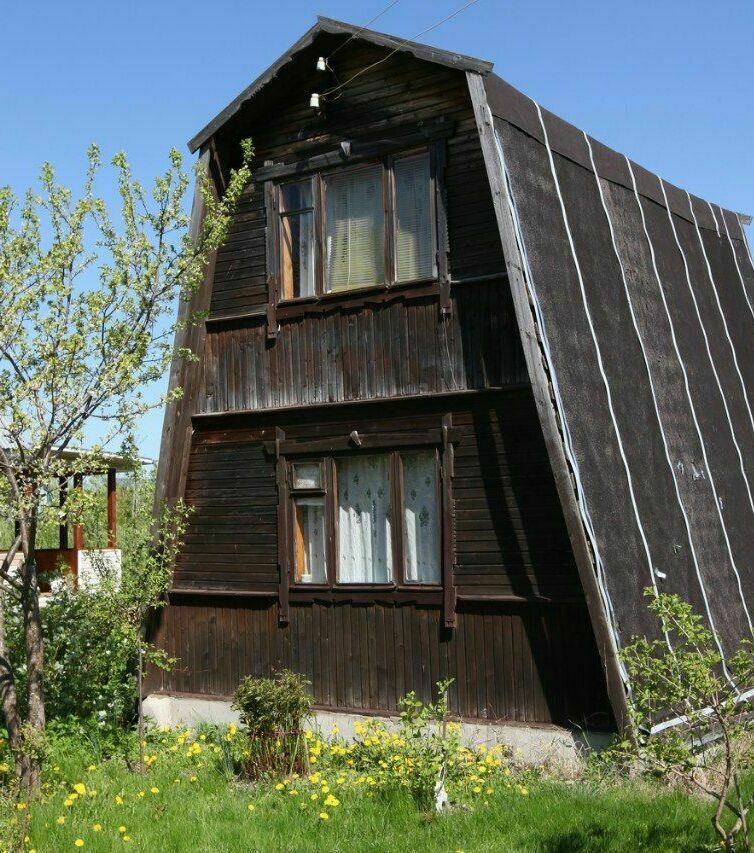 Now the dacha culture is so popular that traffic around large cities becomes very hard during the weekends. Many seniors still like gardening just out а habit. They grow potatoes, cucumbers, tomatoes, aubergines, onions, carrots, strawberries, currants, and get them canned for the long winter. Five years ago 40% of Russia's food was grown by dacha communities! It means that Russian people still feed themselves. Is it something in our DNA that creates the desire to grow our own food? Or maybe it's just a habit that has fed people for centuries? Whatever it is, it also strongly connects people with the nature.
In contrast, younger generations prefer to take a rest at their dachas. They invite friends, grill meat, eat berries, have a banya, do sports and other activities. The dacha is the best place for moral relaxation after a working week with everyone drinking tea on the terrace, endless talking, singing, walking and, certainly, some alcohol. The dacha culture is a kind of compensation to a city dweller for the living conditions in large cities with small apartments, crowds of people and air pollution... Whatever the dacha is like – it has a very important place in the life of common Russians.

Banya
is a Russian type of sauna, a kind of steam bath and is one of the oldest Russian traditions. Despite the fact that this tradition is several centuries old, the banya is popular even today. You can find banyas in large cities and small towns. Usually those Russians who have dachas often build their own banya there. Spending time in banya is very good for your health and the best activity after physical labor at the dacha!
Russian Dacha Tour: Local Village and Archstoyanie

In the first day
of our Russian dacha tour we will travel almost 200 km to visit a small village in the Kaluga region where we have our own dacha in an old peasant house. The place is very beautiful and unspoiled; it's surrounded by light pristine pine forests where you can find a lot of berries and mushrooms.
The village has several agriculture fields covered by wheat and oats, a beloved place of white storks. Local people keep their own households which is not easy for city dwellers! The comfort of an average village house is rather relative... The toilets are outside, the roads have deep potholes, and the banya is the single place for bathing. You also need to enjoy bringing buckets of water from the spring many times a day!
Several local families have been living there their whole lives. They even remember stories from their parents about German occupation during WWII. There are still a lot of traces in the village and its surroundings. We have a shell crater near our house and all forests have fortifications which are still evident - small shelters, trenches and observation posts. Later we will visit a local peasant's farm to see how they keep livestock and we'll taste fresh milk and eggs. A Russian banya will finish our day!
In the second day
we will visit "
Archstoyanie
", the biggest land-art and architecture open-air museum in Europe. It is located at the edge of the "Yugra" national park. Land-art objects are integrated into the natural beauty of the landscapes.
The place is wonderful to spend a whole day gathering around and wondering about the imagination of its creators!
Join us to explore the real Russia and witness its original traditions!
Travel Real Russia: The Biggest Land-Art Museum in Europe
Processing video...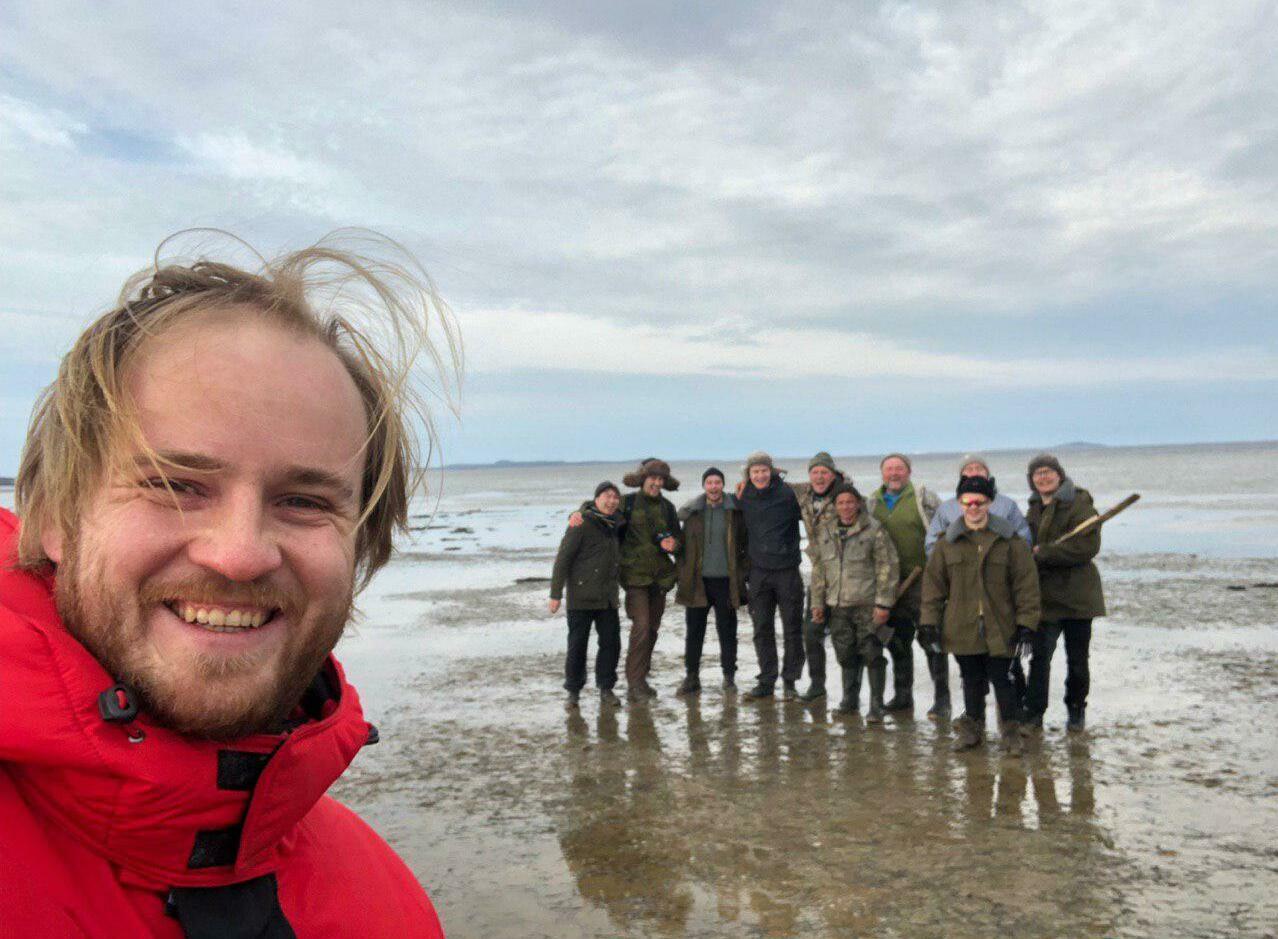 Who is making all our tours?
Hello! My name is

Tony Terentev

. With my wife

Ira

, we are the owners of the «Travel Real Russia» company.
Actually, I am a licensed physician and doctor with 6-years of experience. One day I decided to change my way of life and start doing what I really want to do, so now I'm here planning my new journey with one of you! :)
I really like people and natural conversations about life, not only in Russia. Besides this, I have a huge experience in traveling to remote places as Arctic, deep caves and Siberian peatlands. I have a Soviet military van that was made for such places. So if you want some kind of expedition or an unusual tailor-made trip... I would probably be your guide!
We plan to make

a big winter Tour from Moscow to Baikal for 1-2 months by car in 2020-2021

.
We will visit many cities and villages on our way there to see the real Russia as well as make a wonderful journey in Baikal region with visiting many non-touristic sites. Do you want to join? Email us!