Vladimir and Suzdal Private Tour: Day Trip from Moscow

The best way to explore the real Russia and the stuning architecture of the Golden Ring
• Private driving tour from Moscow to Suzdal
• The medieval architecture of the 12th century
• Rural Russia with green meadows full of friendly cows and goats :)
• Delicious local food (and drinks!)
• Road tripping across the countryside
• Museum of wooden architecture
• Knowledgeable and friendly tour guide
Maybe you don't know that there is a

great difference between Moscow and all other Russia

.
It is not easy to understand life here in Moscow when you are stuck in the traffic jam on your way to the Kremlin with a coffee in your hand!
Visiting Russian provinces is a great opportunity to explore

the real Russia

and to see the life of people.
The best choice if you have only one or two available days is

tour to Vladimir and Suzdal towns

.
These cities are most beautiful towns within the popular

Golden Ring of Russia.

They are

open-air museums

with the impressive white-stone medieval monuments, along with the picturesque views of rural Russia.
Vladimir and Suzdal Itinerary
It takes about 3-4 hours to get to Vladimir and Suzdal to get there. We recommend a one-day tour only for people who have stamina and have limited time. For others we recommend 2-days trip. It is much easier! You have enough time to relax and enjoy the atmosphere of the place :)
1-day 

Vladimir and Suzdal Tour

Itinerary
8 a.m.:

the guide picks you up at the hotel.
8-10 a.m.:

we drive to the west talking about surrounding places. You may also sleep / relax looking at the window.
10-11 a.m.:

a shortstop in Yuriev-Polsky, small Golden Ring town. We will walk to its ancient cathedral and visit a small museum of wood carvings around the windows.
11-12 a.m.:

we will drive through "Suzdal Opolie", a huge area with rich soils and active agriculture.
12 a.m. - 2 p.m.:

walk in the Suzdal Kremlin and Trade Square with visiting several viewpoints.
2-3 p.m.:

Lunch in a good restaurant.
3-4 p.m.:

Visiting Museum of Wooden Architecture or walking to see famous monasteries.
4-4.30 p.m.:

driving to Vladimir.
4.30-6.30 p.m.:

walking along the center of Vladimir: Golden Gates and cathedrals.
6.30-7 p.m.:

driving to Church on the Nerl River .
7-8 p.m.:

1.5 km walk among the green meadow to the church.
8-11 p.m.:

the road back to the hotel (with dropping off).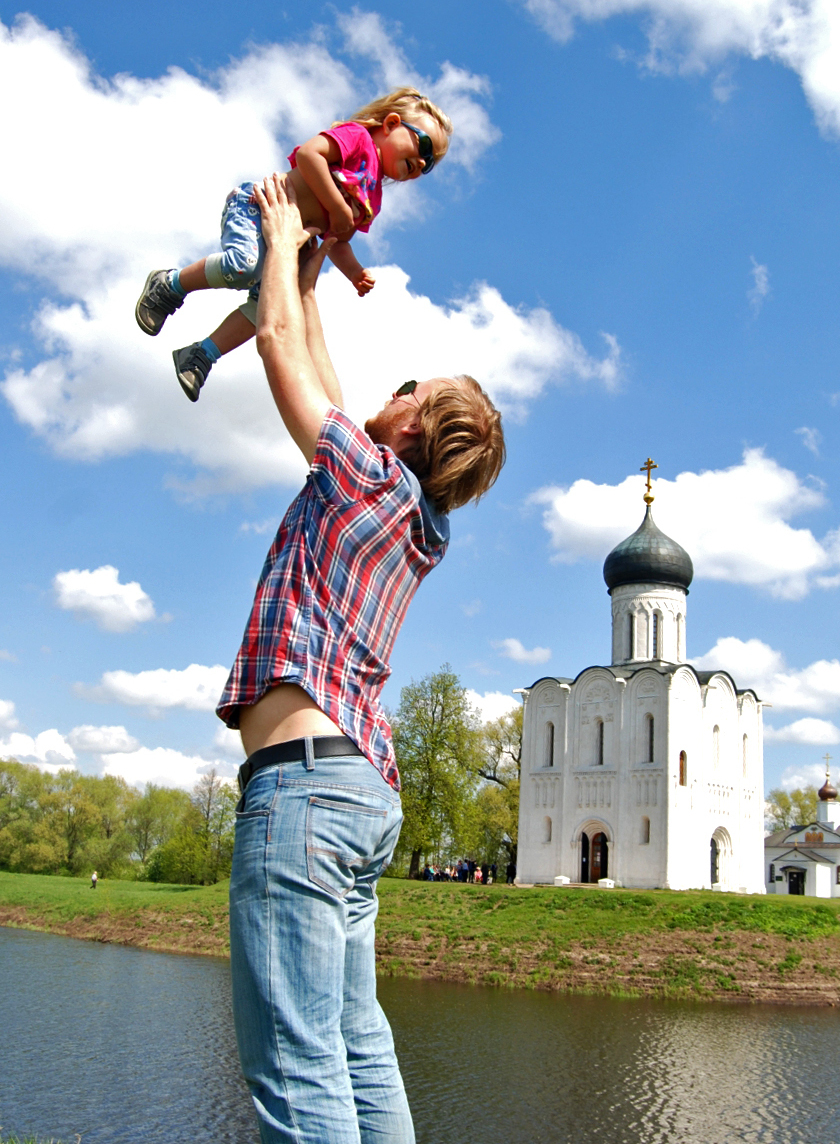 Tony (the guide) and Lesia in Bogolyubovo
2-days

Vladimir and Suzdal Tour

Itinerary
1st day:

early morning we will pick you up at the hostel and go to Vladimir. On our way there, we will have a break at the small old town, Yuryev-Polsky, which was founded in the 12th century. In Vladimir the Great we will visit its major attractions... The Golden Gates, the magnificent five-domed Assumption Cathedral and the warrior-like Cathedral of Saint Demetrius.
In the afternoon, we will have a traditional Russian lunch in a cafe (borsht, bread, and kvas). A
fterward, we will visit one of the most beautiful churches in Russia. It's the Church on the Nerl River. We will drive only 10 km from Vladimir to enjoy 1 hour of walking through gentle hills and green meadows.
2nd day:

in the morning, we will go to Suzdal, a religious center of previous eras with almost forty churches for four hundred families now!
We will visit the Suzdal Kremlin to enjoy the panoramic views of the city and its architectural wonders. Then we will wander around traditional wooden houses of the Museum of wooden architecture.
You will return to your hostel after the Golden Ring tour, late in the evening.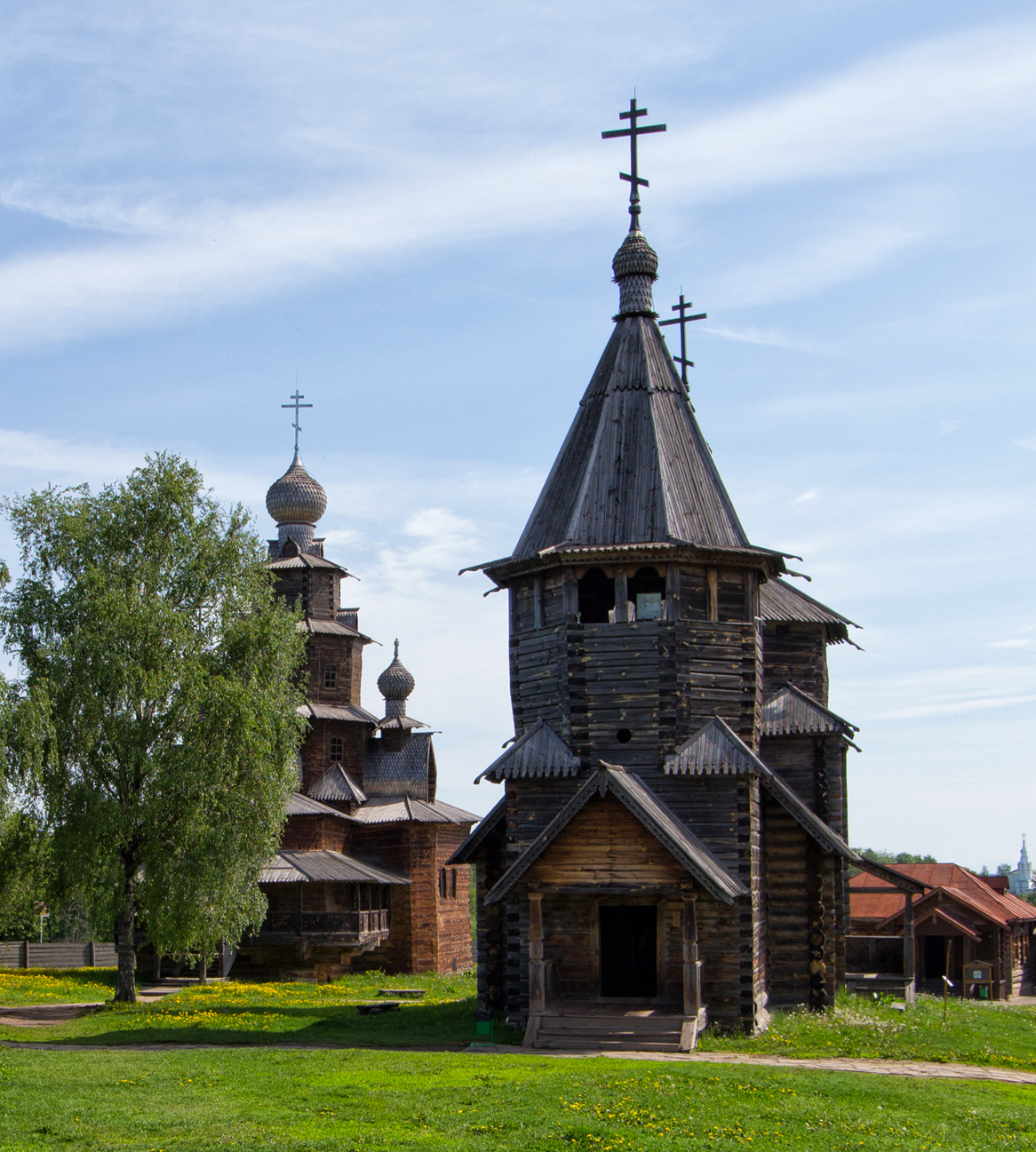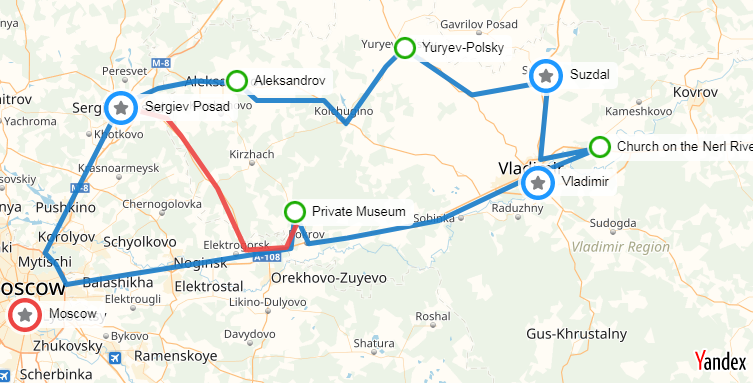 Most interesting sites on the way
It's the amazing museum where you can touch everything! Medieval papers, clothes, guns and so on… It's possible to stay there for the night and have a banya (Russian Sauna).
Aleksandrov & Yuryev-Polsky
Small Golden Ring towns that are perfect to make a 1-hour stop to have a break. Russia as it is... Five-block houses combined with wooden houses and some medieval architecture.
One of the most beautiful churches in Russia. It's a must-see place near Vladimir. To see the church, you need to walk by nice road for 2 kilometers. The place is beautiful! True inspiration.
Vladimir and Suzdal Tour: From Moscow to the Real Russia
Обработка видео...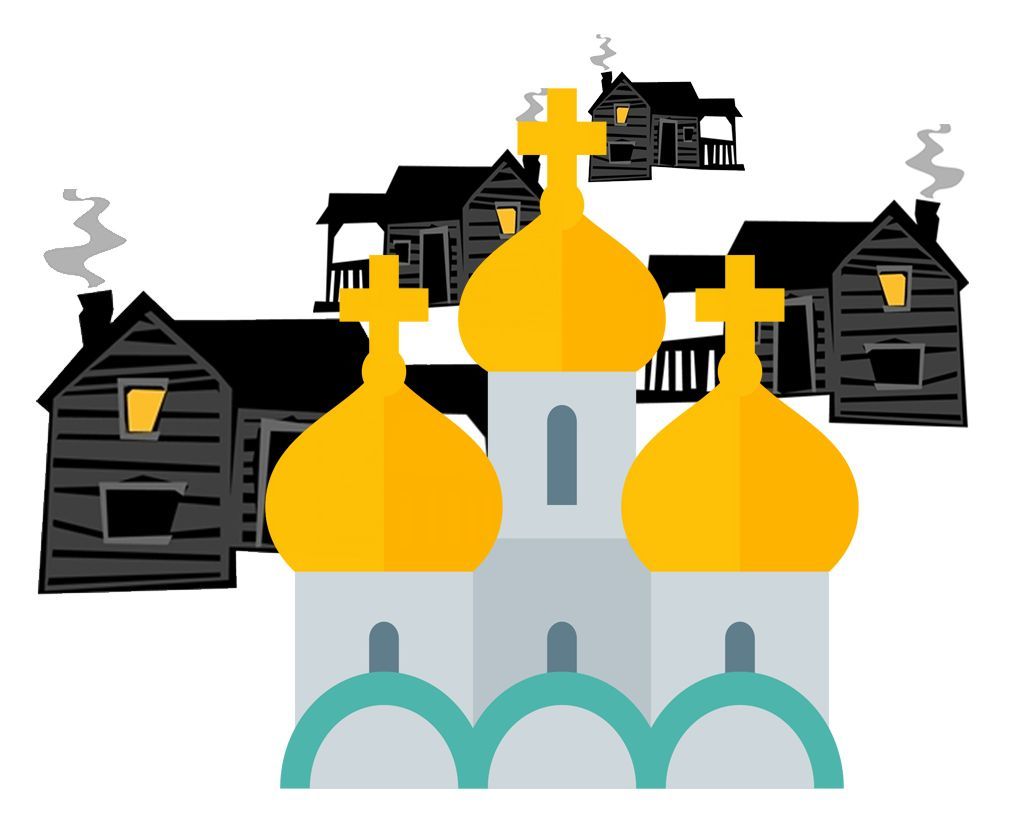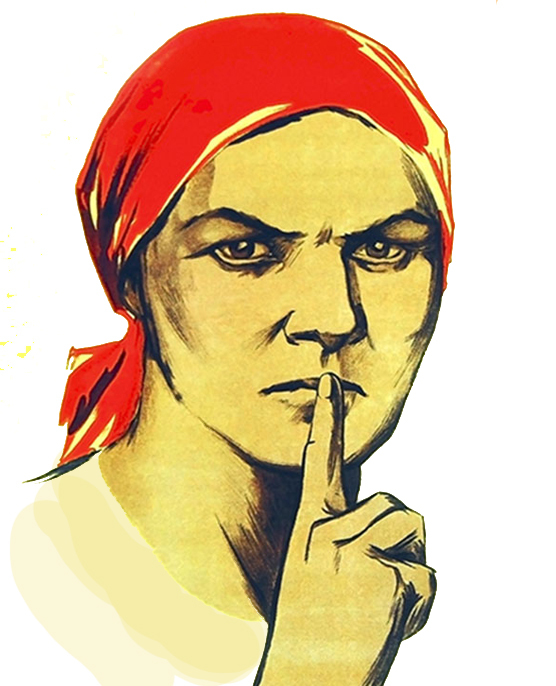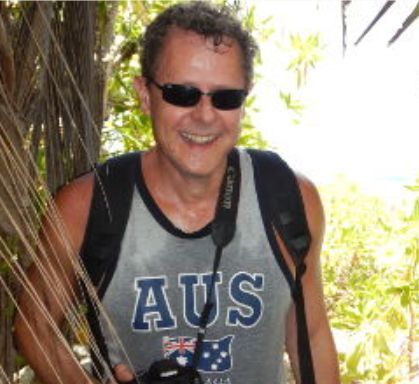 Anton Terentev is a Russian guide with perfect English who will look after all your needs. ..The topics of conversation varied, but obviously the focus of our chats involved the history of Russia. Anton is able to talk easily and knowledgeably on a wide range of subjects, and I learnt so much from sharing his company for two days.­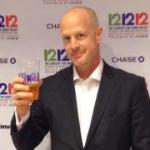 An amazing experience. We visited both Suzdal and Vladimir. Our guide, Slava, was not just friendly and knowledgeable, he had a special ability to weave philosophy and history into the conversation in a way that greatly enhanced the already awesome landscapes and architecture. This tour was utterly fascinating and enchanting from start to finish.DON'T MISS THIS TOUR.

Tony is nice and welling to answer all the quest we have. Although that day weather was not good, Tony still more patients than us... if you want to see country side of Russia and avoid crowded, this is the trip you could consider about it. And it's very true this trip a bit difficult to leave comment of it. But because our tour guide was nice and kind, so I would be honor to be a first common of it. :) sorry the photos I will have to update it later... raining day photos are not really nice to put on it.
Vladimir and Suzdal Tour:

What Will We See?
Vladimir is a midsized city located 200 km to the east of Moscow. Vladimir is famous worldwide because of its great history and picturesque architecture with numerous UNESCO World Heritage Sites of the 12th century.
Officially, the city was founded in 1108. At that period, the city was rapidly developing and soon became the capital of North-Eastern Russia. Assumption Cathedral and the Golden Gates, one of Russia's greatest architectural monuments, were built at that time.
Assumption Cathedral was a Mother Church of Medieval Russia in the 13th and 14th centuries. It remained the largest of Russian churches for the next 300 or 400 years. The exterior walls of the church are covered with elaborate carvings. The interior was painted by Andrei Rublev, one of the greatest medieval Russian painters of Orthodox icons and frescos. Later, the paintings and carvings became a model for the Assumption Cathedral in the Suzdal Kremlin.
The city's period of greatest importance was in 12-13th centuries at the end of the Mongol invasion... In 1238, Vladimir was besieged and taken by the Mongol hordes under Batu Khan. Unfortunately, the city never recovered fully. Though it remained the principality's capital for a century, Vladimir gradually lost its political and cultural significance to Moscow.
The transfer of the capital was completed in 15th century, but Vladimir continued to be a provincial capital.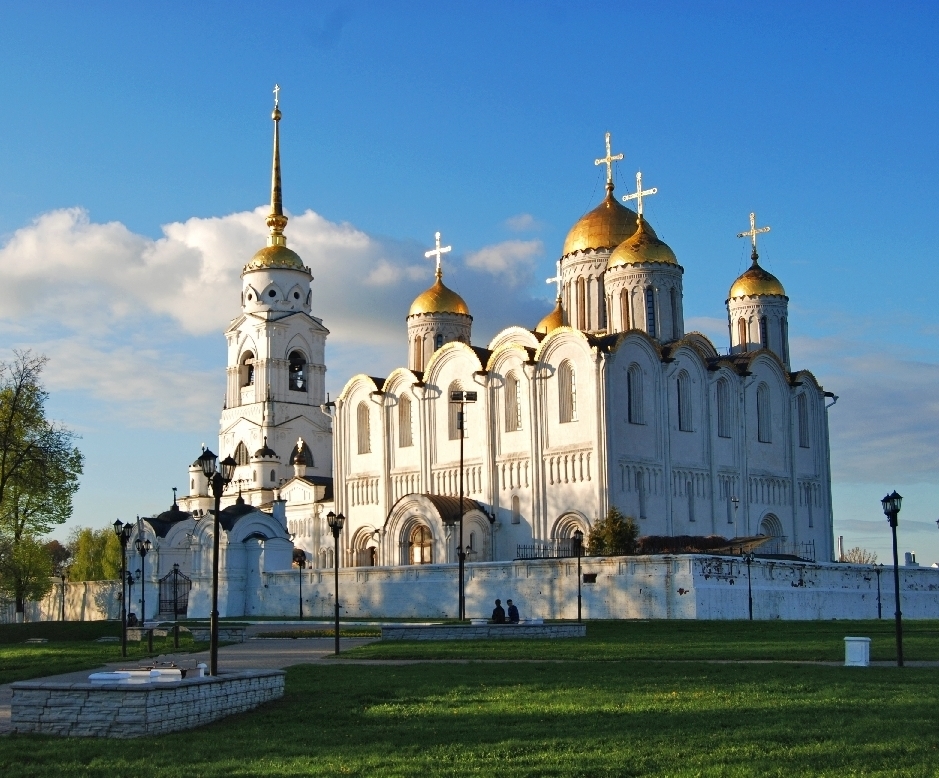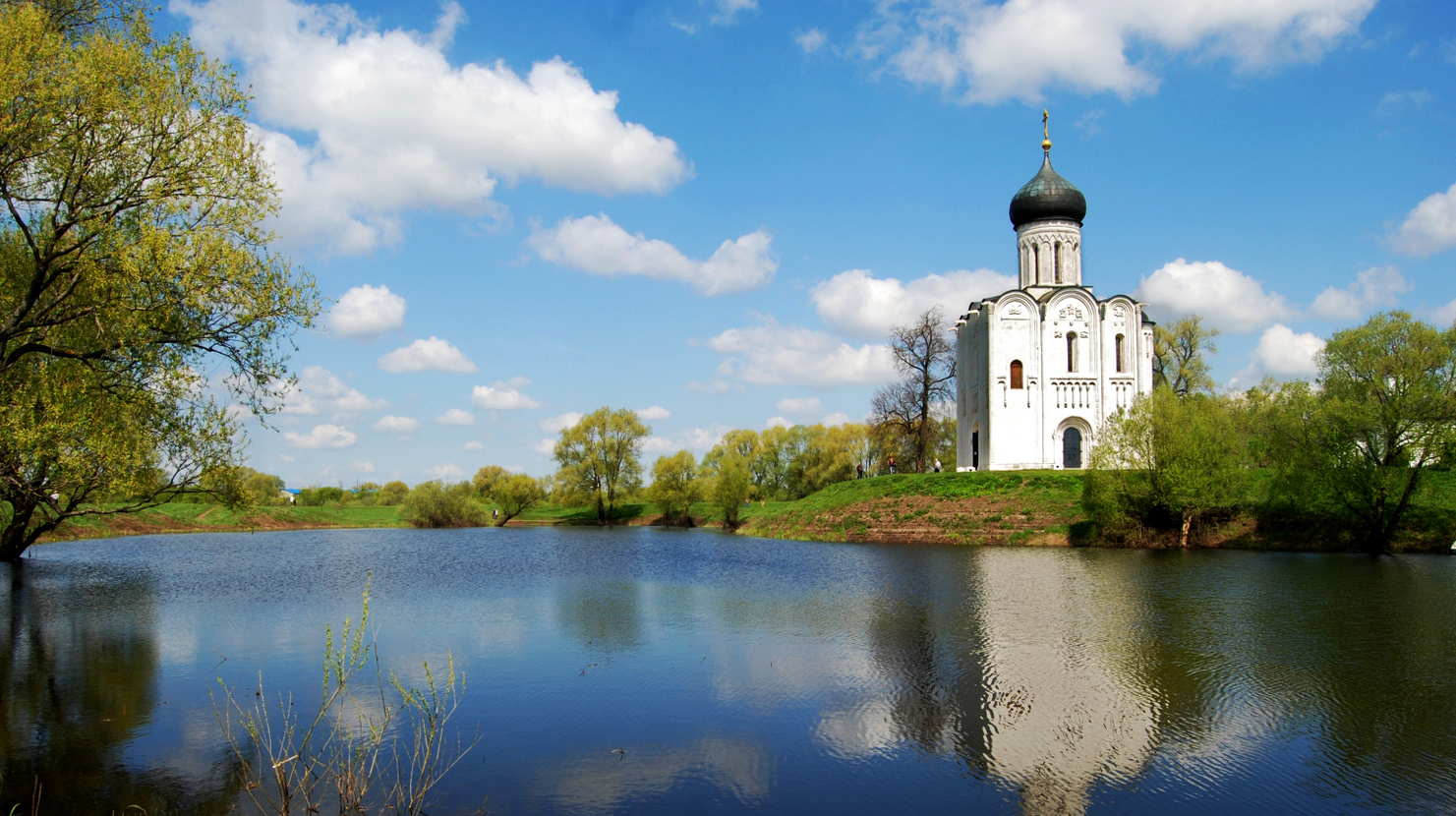 Bogolyubovo is a small town only 13 km from Vladimir the Great which features a gorgeous little church by the water in the middle of a field. This is the Church of the Intercession on the Nerl river that is a popular tourist attraction.
This is probably the most harmonious and complete church in Russian architecture. The Church is the most recognizable among Russians - every student saw it million of times in their textbooks and postcards! The shape, the exterior decoration, and the location are all perfect.
There is a kilometer long path that pilgrims and tourists need to walk through the field, and as the church gets closer the view becomes more dramatic. It's unique to gaze upon an architectural delight in the middle of nowhere.
Suzdal
is a gorgeous little town in the Russian provinces or just the "middle of nowhere". It has only 10 thousands of people and no railways, but still it is a major tourist attraction. Suzdal is located 30 km north of Vladimir and it's famous for the Suzdal Kremlin and the beautiful churches and monasteries. Several of its monuments are listed as UNESCO World Heritage Sites.
The town's history dates back to 1024 and in 1125 it was made the capital of the principality. Suzdal began to function as a capital at the time when Moscow was still a cluster of cowsheds! Later the capital was moved to Vladimir, but Suzdal remained an important trade centre, even after Mongol-led invasions, because of the fertile wheat-growing area and good location.
After a decline in political importance, the town rose in prominence as a religious center. Suzdal reached a remarkable ratio of churches to citizens: at one point, forty churches for four hundred families! In the 19th century, local merchants failed to coerce the government into building the Trans-Siberian Railway through their town. As a result, Suzdal was bypassed not only by trains, but by the 20th century dark moments altogether.
That is why the place remains largely the same as ages ago – it's cute wooden cottages mingling with golden cupolas that reflect in the river Kamenka, which meanders sleepily through gentle hills and flower-filled meadows... Although having just under ten thousand residents, Suzdal still retains a rural look with streams and meadows everywhere and chicken and livestock a common sight on the streets, some of which remain unpaved.
This juxtaposition of stunning medieval architecture with its pastoral setting lends Suzdal a picturesque charm, and in the summer artists and easels are a common sight. Visitors can also climb the ancient walls of the Suzdal Kremlin, to enjoy panoramic views of the city and its architectural wonders.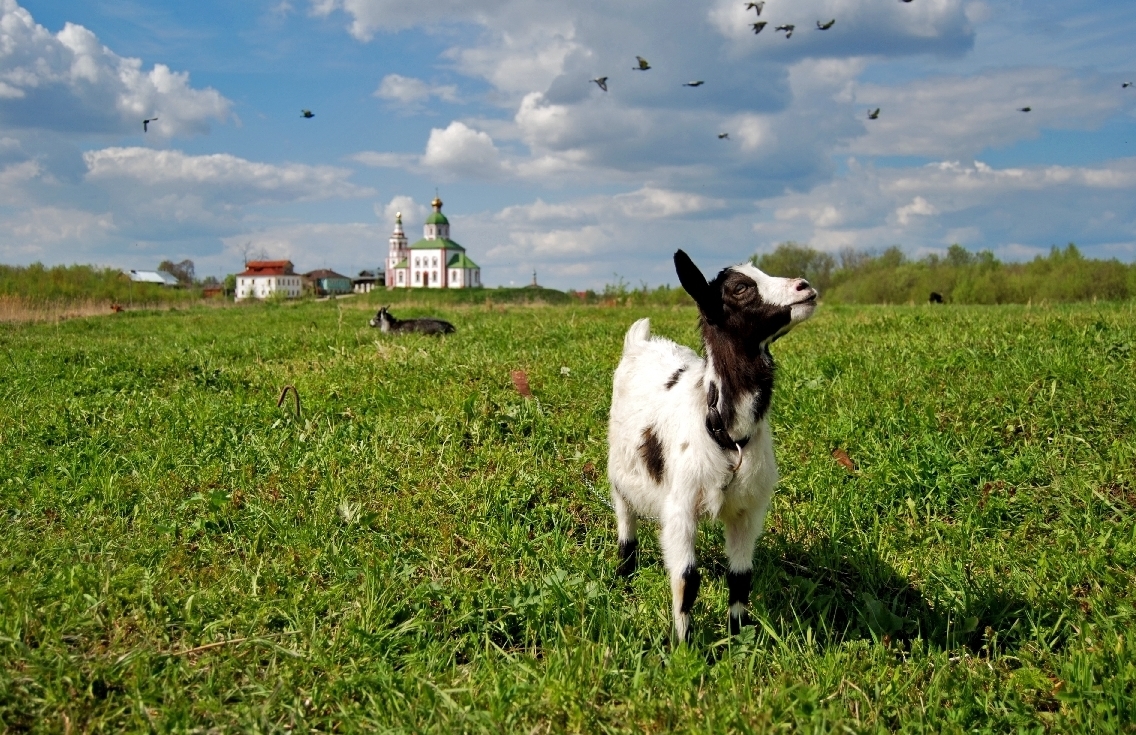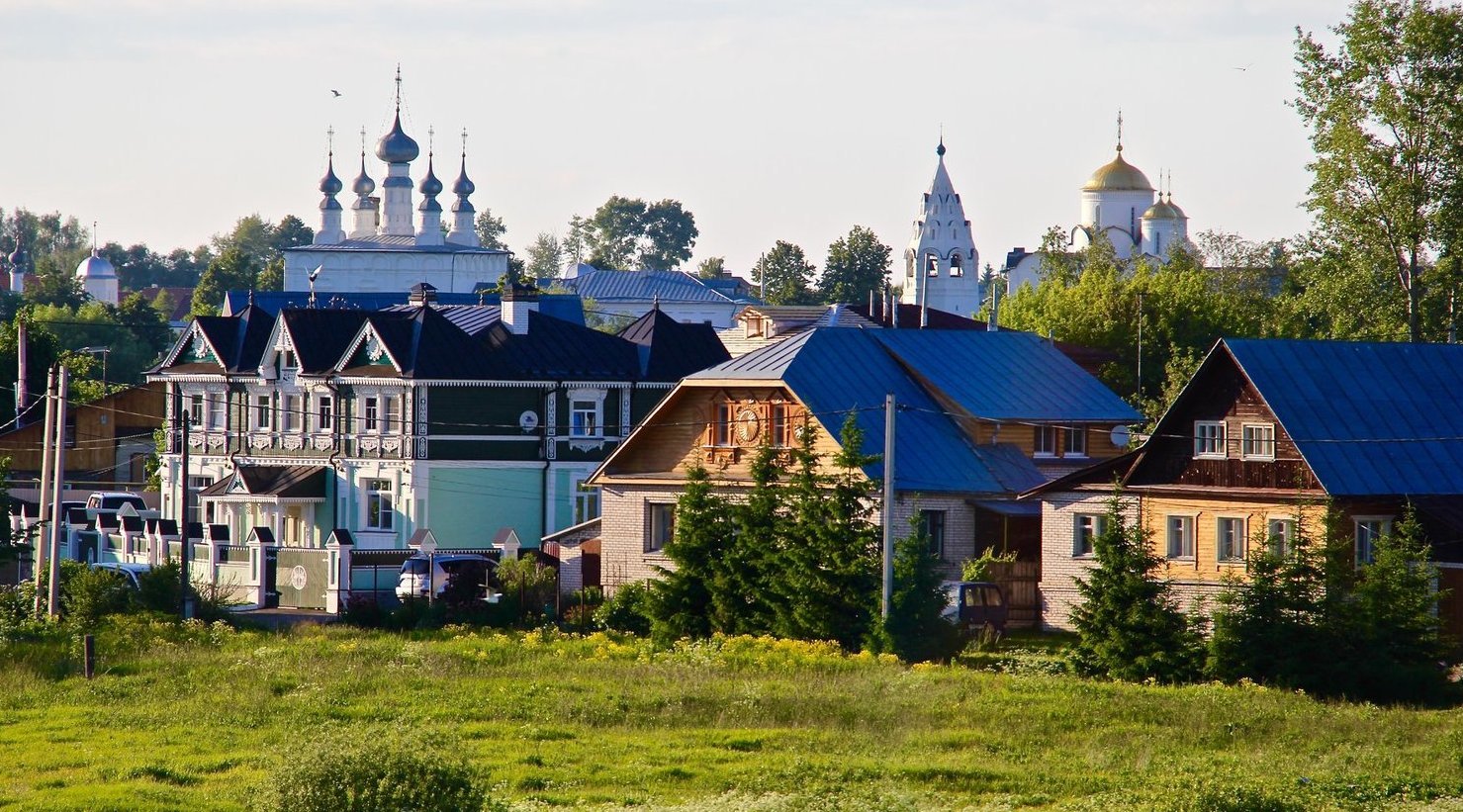 You may also love other Tours from Moscow:
This is is a very unique off-road Russian minivan with sturdy axles, solid frames and a robustness built into everything. This vehicle was designed in the 1950s as a support vehicle for military forces. It is still being produced today as it was sixty years ago… And, surprisingly, it looks almost like it did in 1965! Driving it on typical Russian mud road will make you feel like a real Russian!
For a second part of our adventure, you will visit a network of underground limestone caves with an experienced caver guide. Depending on your adventurism, you can either wander in some easily accessible and beautiful cavern halls or you can search the depths of remote parts and the most challenging kilometers of a lengthy underground network!

Finally, after a long day of exploring, you will have a lovely meal of our traditional food and enjoy a blazing campfire.

Duration:
8-12 hours
Golden Ring of Russia for 4-7 days

During first days we will visit all must-see place in Moscow. Whether you're looking to visit medieval monasteries, historic houses, stunning cathedrals, soviet monumental skyscrapers, wonderful parks and more, there are plenty of landmark destinations to visit when you're in Moscow.
The next 2-3 days we will see life in the typical Russian provinces visiting small towns of the famous Golden ring of Russia. It is a ring of ancient towns, which also played a significant role in the formation of the Russian Orthodox Church. They still preserve the memory of the most important and significant events in Russian history.

The towns are one of the best places to visit in Russia! They have been called "open-air museums" and feature unique monuments of Russian architecture of the 12th–18th centuries, including kremlins, monasteries, cathedrals, and churches. You will also see a lot of rural Russia with its old wooden houses and traditional villages.