Teriberka Tour: Road Tripping from Moscow to Murmansk
This is a tailor-made trip for any season. Drive for 2000 km from Moscow to Teriberka on authentic Soviet military van (

UAZ 2206

) or comfortable VW Minivan. Have a full taste of Russia on the way there.

Golden Ring

, typical

countryside

, Karelian nature and the far north with traditional fishermen villages await you!
Murmansk: The Largest City of the Polar Circle
Murmansk is the largest city beyond the Arctic Circle! It's the only deep-sea port in Russia. It is the base of the world's only atomic icebreaking fleet. It's also the largest industrial area of the Polar region.
The city was built in the beginning of the 20th century by the Russian Empire. The Baltic and the Black Sea were covered by war, so Russians needed the port to the Arctic Ocean. White Sea freezes in winter, so the only way out was the construction of a port on the ice-free Kola Bay of the Barents Sea, which is warmed up by the Gulf Stream. The railway was built in the 20th century to connect Murmansk with a Big Land.
At the end of the WWII, Murmansk was of Stalingrad's importance. Then it became the largest city in Arctic, although its population has decreased by a quarter. Now only 300 thousands of people live here.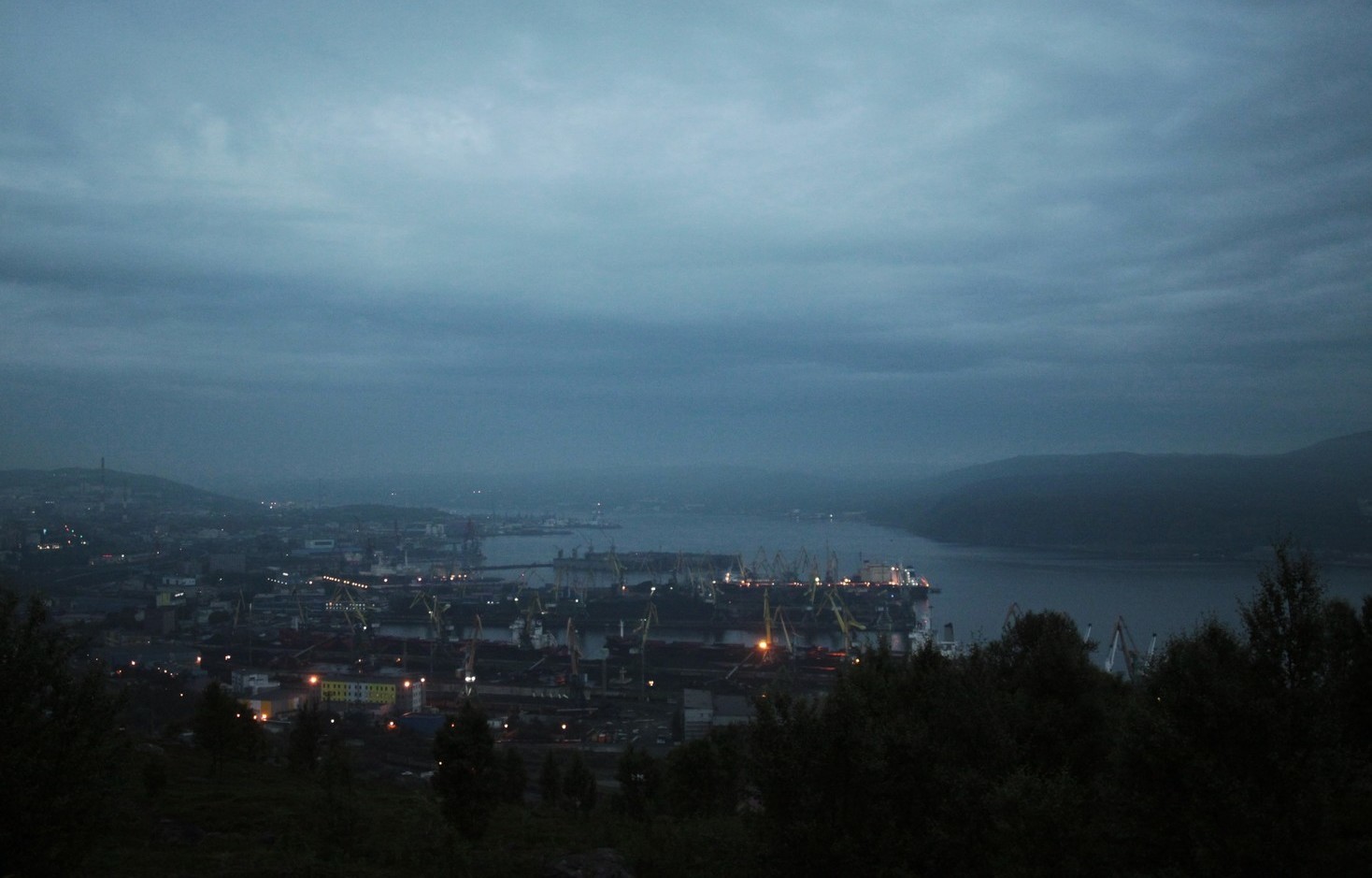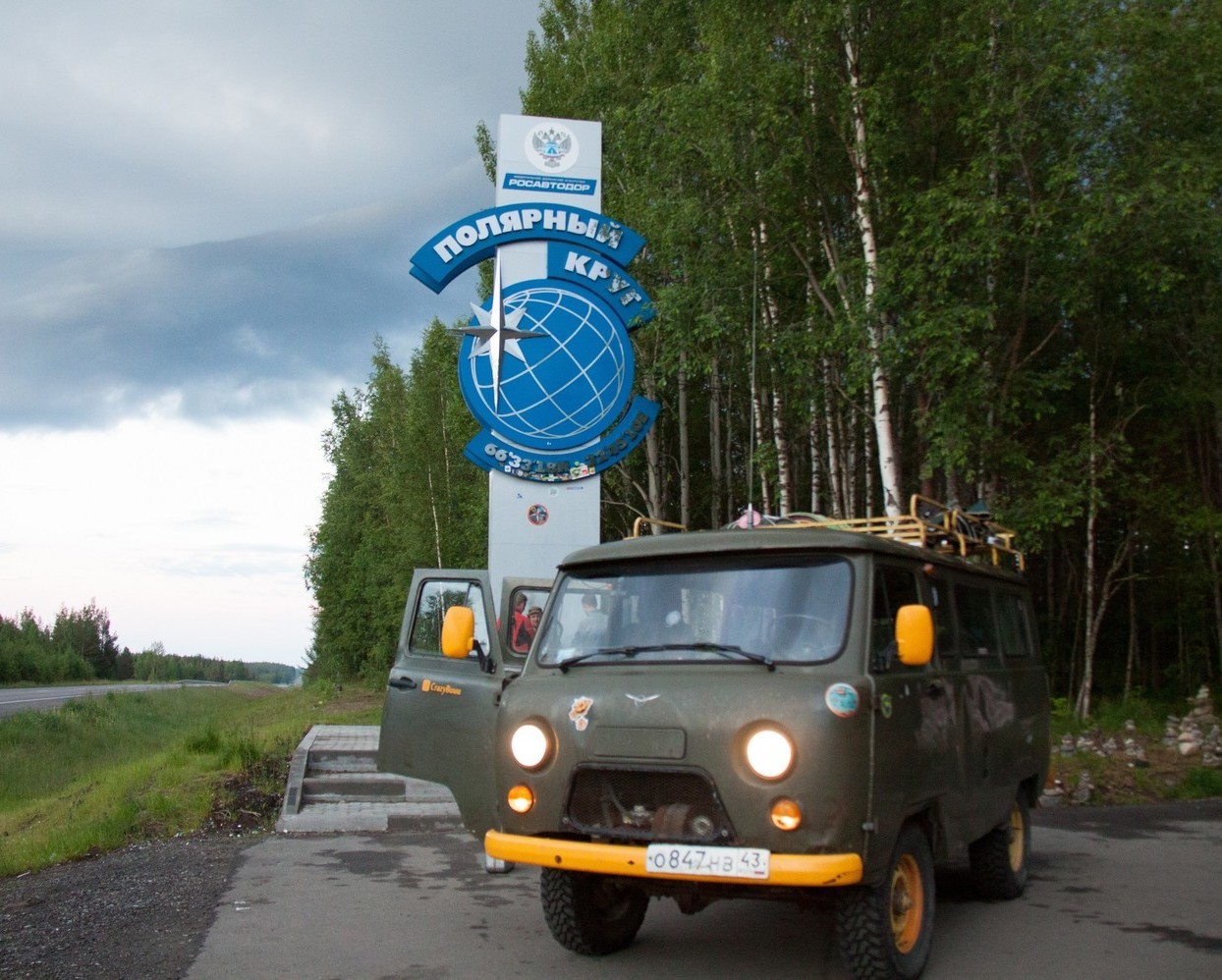 The first and the main impression of Murmansk is severity. Don't forget about two hundred days a year under the snow… Monumental grey buildings, houses without balconies, low polar sky, wet hills, covered with shrubs, rocks in the courtyards, the roar of port cranes and ship engines. In winter, the Sun does not rise for two months. In summer there's nowhere to hide! Just like in the famous 

Rybachy Peninsula

.
Murmansk stands on the slopes of the hills like a huge amphitheater. It rises from the coast of the Kola Bay in several terraces. The views from above are impressive! The streets pass at the level of the roofs of the houses standing on the neighboring streets. It's good to live in the lowland, cause very strong winds blow away everything from hills. 
At the top of the city, you may see a few monuments… it's a memorial lighthouse and a temple of the Savior on Waters. What about a 35-meter-high concrete soldier visible from almost everywhere in Murmansk? It's Alyosha, a monument to the Defenders of the Polar Region.
Murmansk stands on the shore of the Kola Bay. It's a real Scandinavian fjord, long and deep! Sea ships can easily come here, the water is salty, although it's about 50 kilometers to the open sea. The port stretches for 15 km along the whole city. The port buildings are perfectly visible from the passenger trains. 
The

Arctic

does not prevent Murmansk from being completely civilized and even cozy (compared to the normal Russian town). There are all the attributes of civilization: good hotels, many cheap and pleasant cafes with perfect fish dishes. Cod and halibut cost 1-2 USD for a big plate and the fish is amazing! Basically, only the surrounding nature and exotic landscapes remind you that are in the Polar Region. 
Murmansk suburbs are full with high-rise buildings and wooden huts on the stony hills. Although there is no ruined and desolated buildings in Murmansk (that are typical for Russian Arctic), there are almost no new buildings in the city either.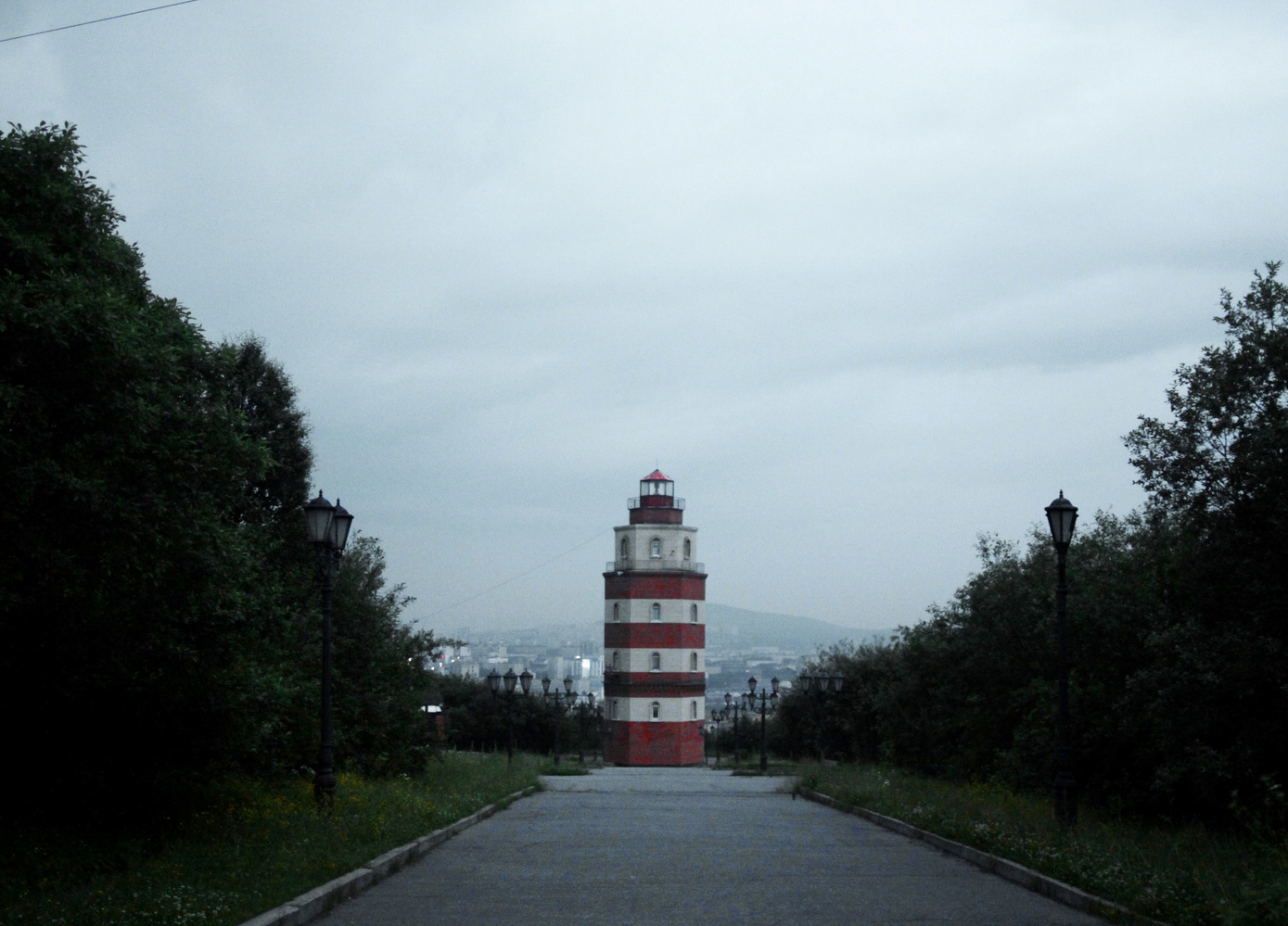 Teriberka: Weird Village on the bank of the Arcitc Ocean
Teriberka is located on the banks of the Barents Sea, it's the Kola Peninsula. To get there, you need to drive for only 140 km from the Murmansk city (you can directly fly here from Moscow). It's the Arctic Ocean itself! The road is easy in the summer… you need to drive about 100 kilometers by the asphalt, then turn right and slowly "enjoy" another 40 km of the crushing grader.
History Teriberka was first mentioned in the 16th century; it was a normal fishermen village on the bank of the Sea. At the end of the 19th century, there was already a big developed settlement with a church, a lighthouse, and even the hydrometeorological station.  At the beginning of the 20th century, people (mainly from Norway) caught cods and sharks, other people actively traded.
Then the Soviet times came, so the first collective farm with its own dairy farm and a reindeer herd or kolkhoz was organized here. Teriberka was flourishing after the end of the WWII. In 1940-60, there were already two fishing collective farms, two dairy farms, a poultry farm, about 2,000 deer heads, a farm for breeding American mink, two fish factories, workshops and warehouses. People had new housing and community facilities, there was a stadium, a house of culture, and so on. 
So why Teriberka looks abandoned only 50 years after its flourishing? In the 1960s everything went wrong in Teriberka. Basically, it's technological progress that can be blamed for it. The coastal fishery lost its importance, the fish went further and further into the ocean, and the new large ships could no longer enter the port through the river. Fish factory has also moved to Murmansk.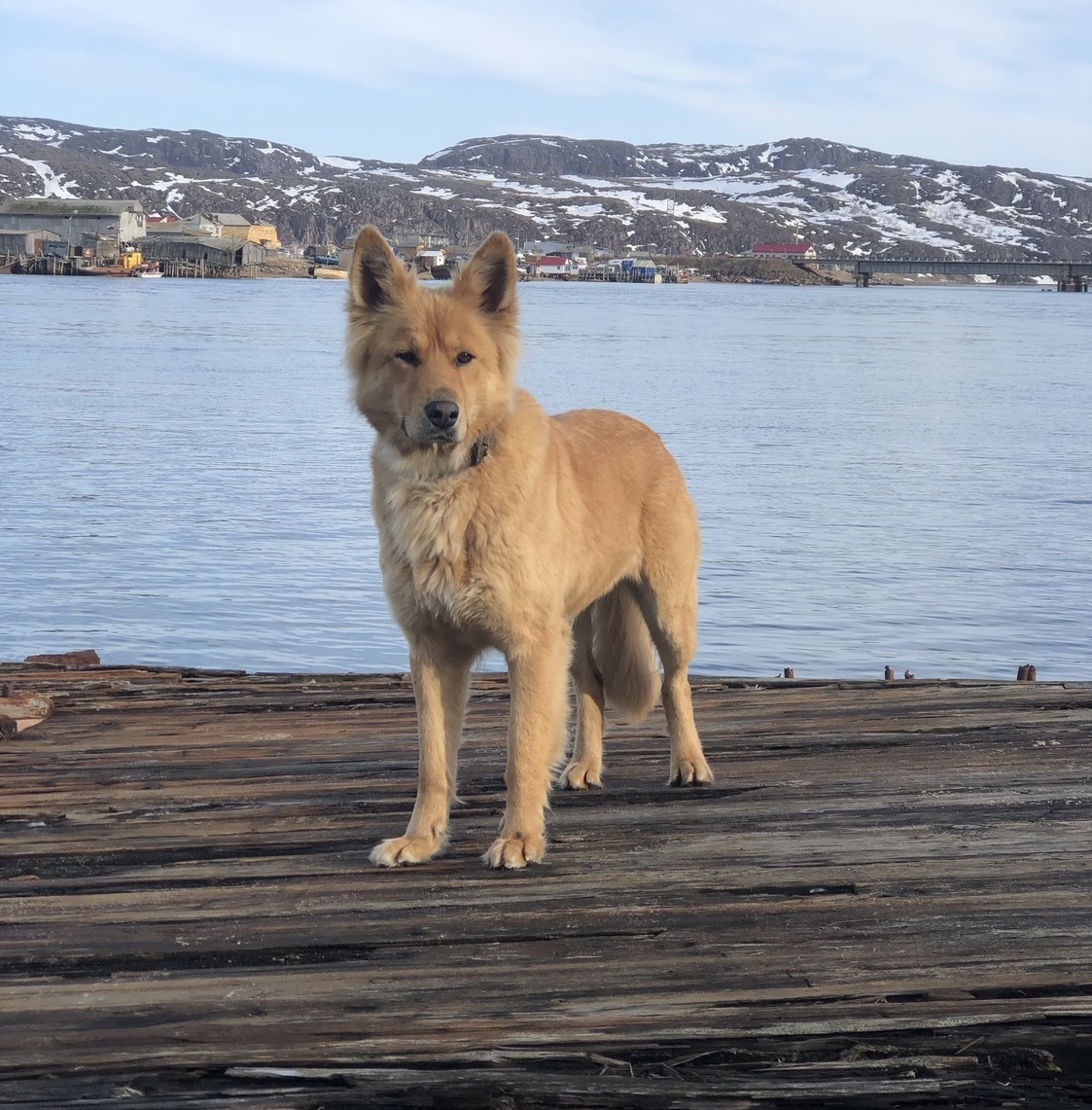 Why Teriberka is so popular now?
According to the official version, it's the only place in Russia where you can drive up to the Arctic Ocean in your own car. But actually, we all know how successful the Leviathan Movie was… The place is in the TOP 20 of the popular touristic places by National Geographic Traveler rating in 2016. It seems that many Russians go here to see that someone lives even worse :)
There was almost no work left and people began to leave. And so, collective farm ships rotted on the bank of the Sea till they were discovered to the whole world by the Leviathan Movie. After the premiere, journalists, bloggers and photographers hurried to Teriberka. And then just tourists. Everyone wanted to take amazing photos on the iPhone showing hopelessness and no-future vibes. In general, walking the local streets cause a really depressing impression. Have you met such a new term on the Internet - "to leviathan"? It means to go somewhere, and then post pictures of abandoned houses and write "that's sad!" or something like that.
Fishermen, kiters, photographers and foreigners come here regularly. The Chinese have already filled it up the place taking pictures of Northern Lights along with the horrifying desolation and just the local garbage on the streets.
What an amazing time to built new hotels and restaurants! Unfortunately, it's not easy for locals… they spent too much time under the pressure of USSR and then all active youths moved to the big cities. Rare hotels and restaurants are forced to hire people from Murmansk. Russian tourists are also fishermen who are OK to leave the garbage after the party because why not? Or maybe because it's not easy to find the trash can here.
What's the future? Touristic center or semi-abandoned village? We don't know!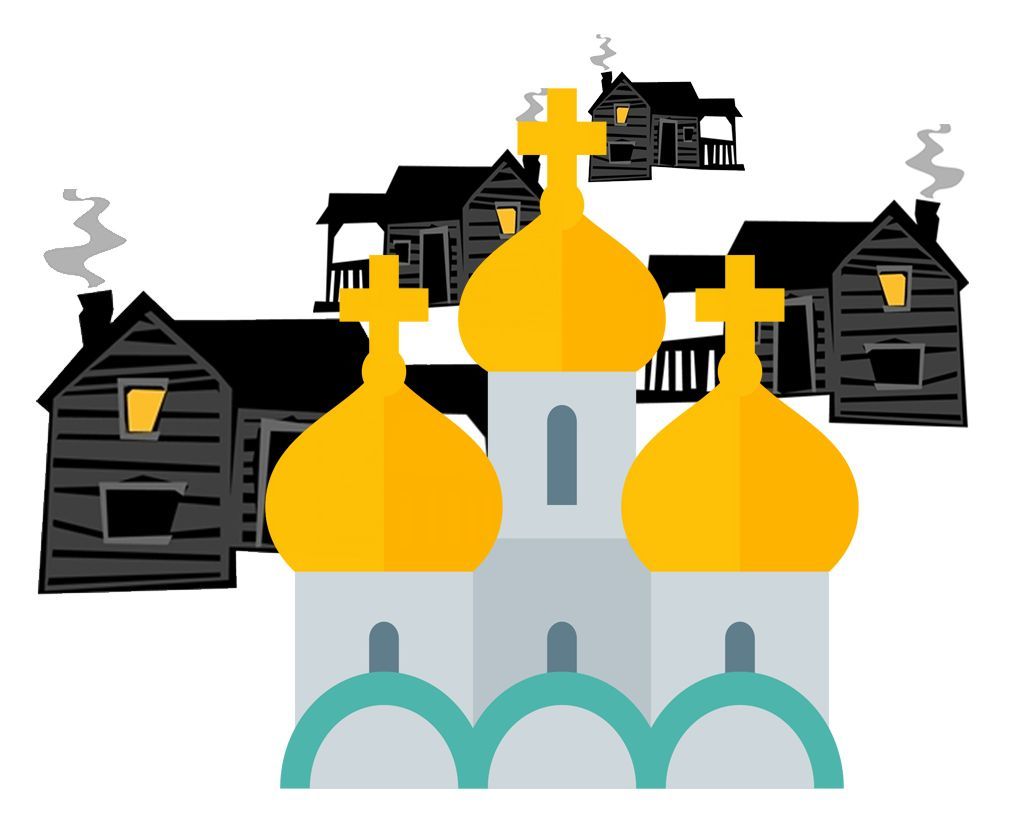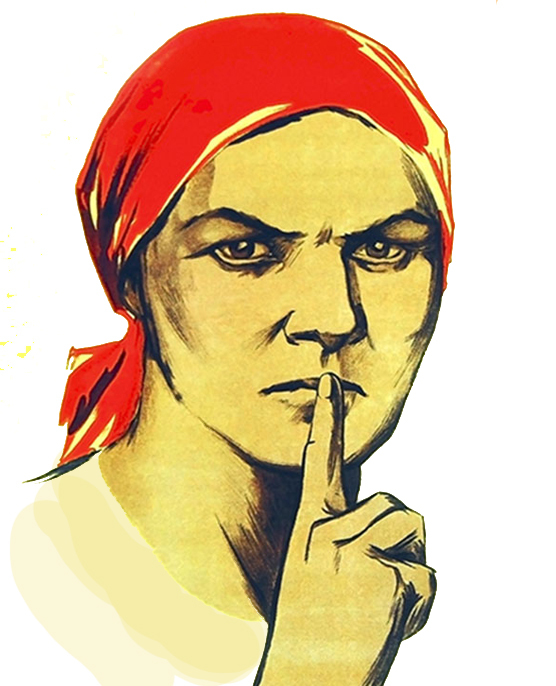 From Moscow to Teriberka: Tour Itinerary
From Moscow to the Golden Ring  We will start from Moscow in a Soviet van and drive straight north. That will be a good highway road that goes through several «

Golden Ring

» towns famous by its Medieval architecture. We will make a first long stop at Yaroslavl, «the capital» of the Golden Ring. We will have 4-5-hours walk to see its main attractions. I recommend to spend the night there. On our way to Yaroslavl, we may visit

Sergiev Posad

and Rostov, other popular Golden Ring towns. 
Its also possible to get there by a train. It takes 4 hours instead of 6 hours driving by car.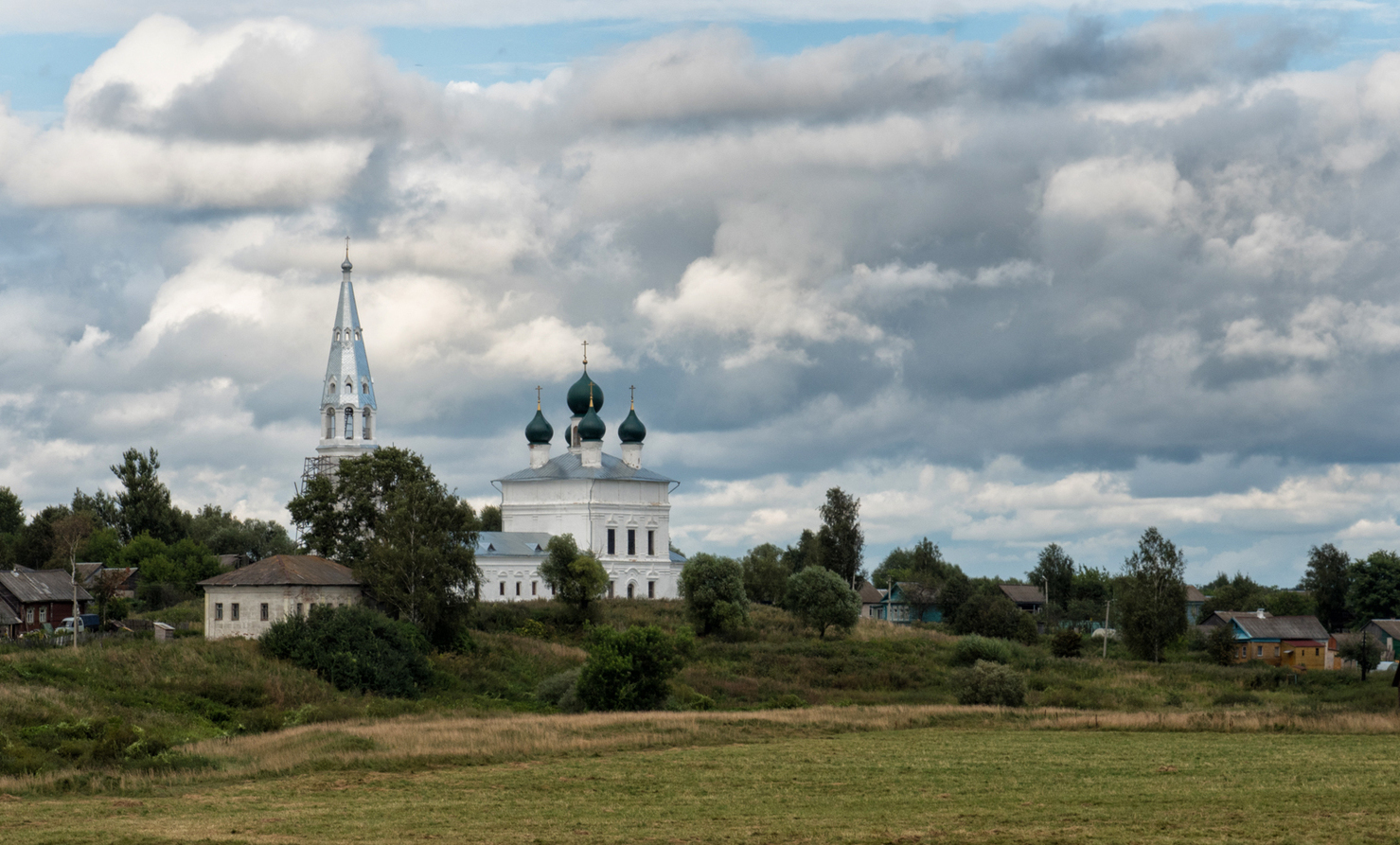 We will continue driving north. Vologda in the next town where we can make a short 1-2 hours stop. Vologda is a typical countryside town in the European part of Russia, not so many attractions, but a lot of a «local life». Russia will slowly turn to the «middle of nowhere» straigh after Vologda. This day we will drive about 500 km to get to the «starting point» of our northern adventures in the Vytegra town.
In the morning we will visit museum at the real Soviet Submarine located in Vytegra. Then we will drive north. The road will be emty… few cars, almost no people and villages. Only forests and snow. And GULAG monuments. We will drive to Medvejiegorsk town (translation — town of bears). It is the typical grumpy town in Karelia with few people and almost no attractions. It is located about 300 km from Vytegra. The town was occupied by Finland during the WWII; they made a large fortification system there. If it is interesting for you, we will make a short excursion to see it.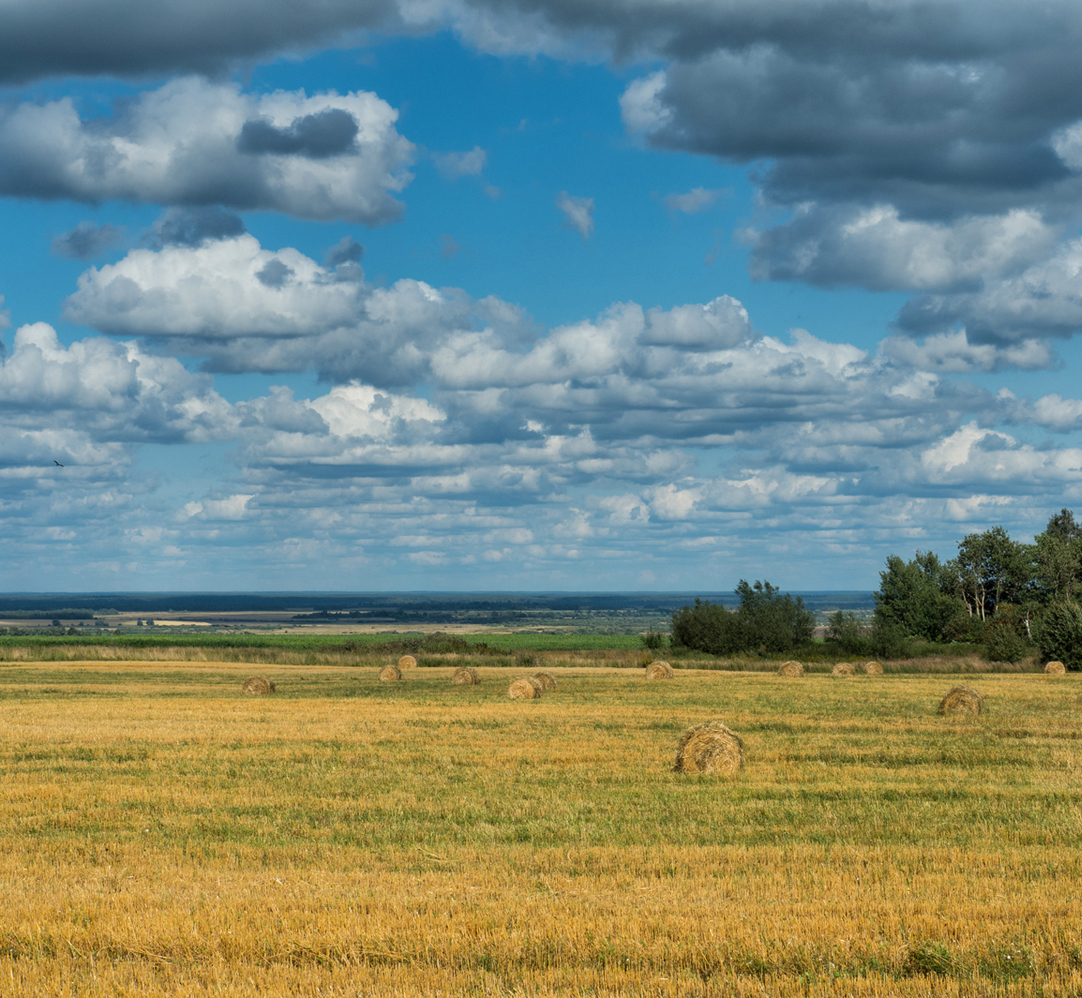 This day we will visit famous Kizhi Island, amazing open-air museum with unique wooden church. Kizhi is an island located almost in the center of Onega Lake. However, it is possible to get there by roads. We will drive about 140 km by a regular road, then 40 km by a small snowy road then walk about 1 km by ice on the lake to get there. We will drive back and spend the night in Medvejiegorsk.
Driving 500 km north through the nowhere of Karelia republic. Norther nature, millions of lakes, snowy forests… The region is very similar to Finland (and very close to it). We will drive to the touristic base in the Zasheek village. Perfect banya, fishing at the lake, snowmobiles, reindeer farm, millions of short tours. I recommend to spend at least two nights here.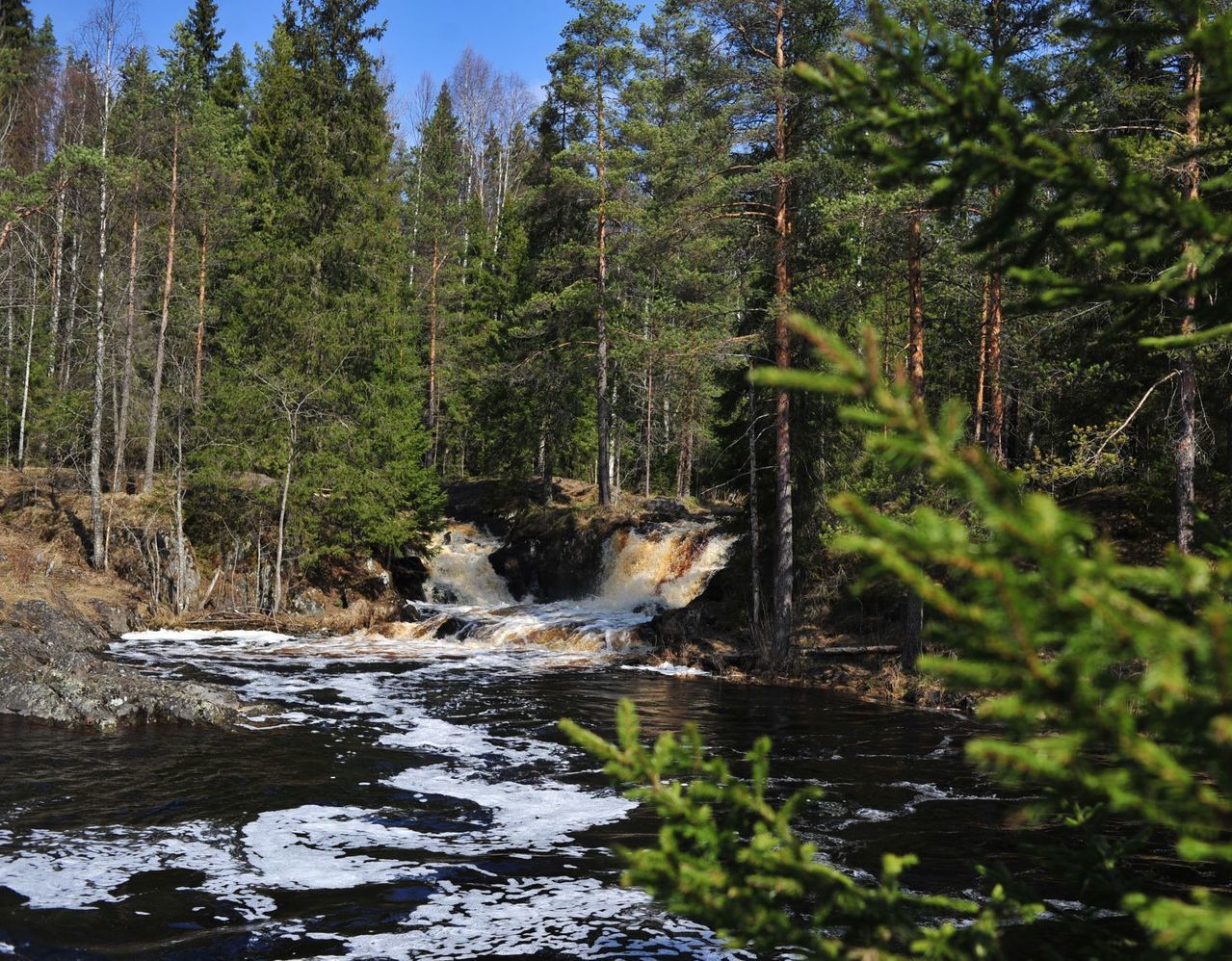 Driving a little bit north… and we are on Kola Peninsula! We will turn to the west and drive along White Sea coast by an icy road that slowly turns to the off road. We will cross snow dunes and snow dessert, and possibility see wild horses. Our goal is to visit Tonya Tetrina. It is the guest house (or almost «guest village») building in the traditional Pomor style. Pomors are ethnical group of fishermens living in the northern Russia along the White Sea.
Tonya Tetrina is amazing place to live as they did many years ago… All houses are authentic, there"s no electricity, a lot of fishermen staff and hospitable hosts. It is not easy to fing such non-touristic and authentic site in Russia… We will have banya and experience the traditional way of life. I recommend to stay for 2 nights.  If we want to visit this place, we need to have permissions for you! I will try to get them if you confirm the trip.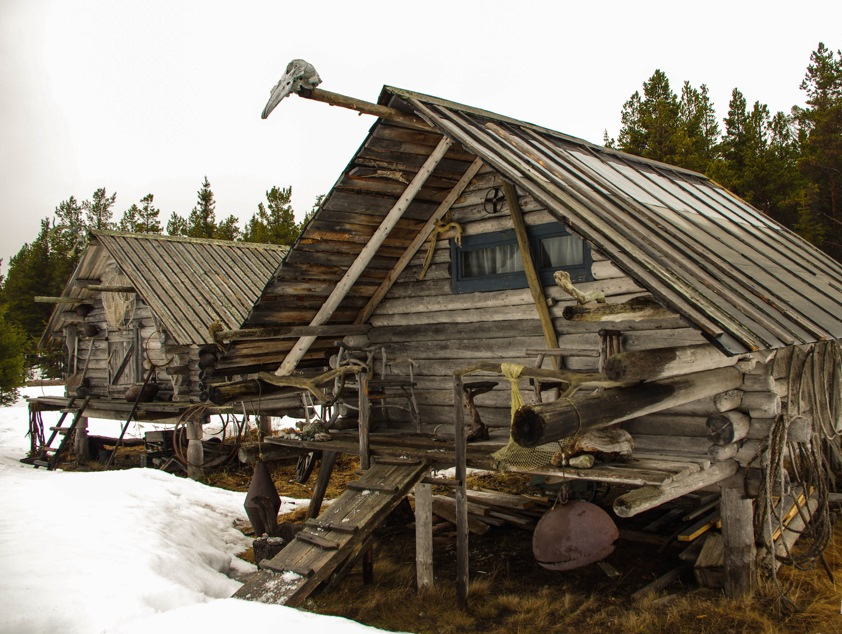 Way to Murmansk  We will drive back by snowy road to the normal one and then drive about 300 km north to get to Murmansk town.  Day 10. Way to Teriberka. One day of driving to Teribarka by an icy roads. Depending on the weather, we can get there for several hours or several days (it"s a joke (I hope)).
Actually, if it's winter, we may have problems only in case of snowy storm when the road will be full of snow, so we will be «off-roading» all the way there. However, probably the road will be good enough. 
On our way to Teriberka we will make several small stops to see some art objects and other beautiful places. There would be the open spaces of tundra, white snow for many many kilometers around and snowy mountains.  Normal road vs. Road after heavy snowfall once in several years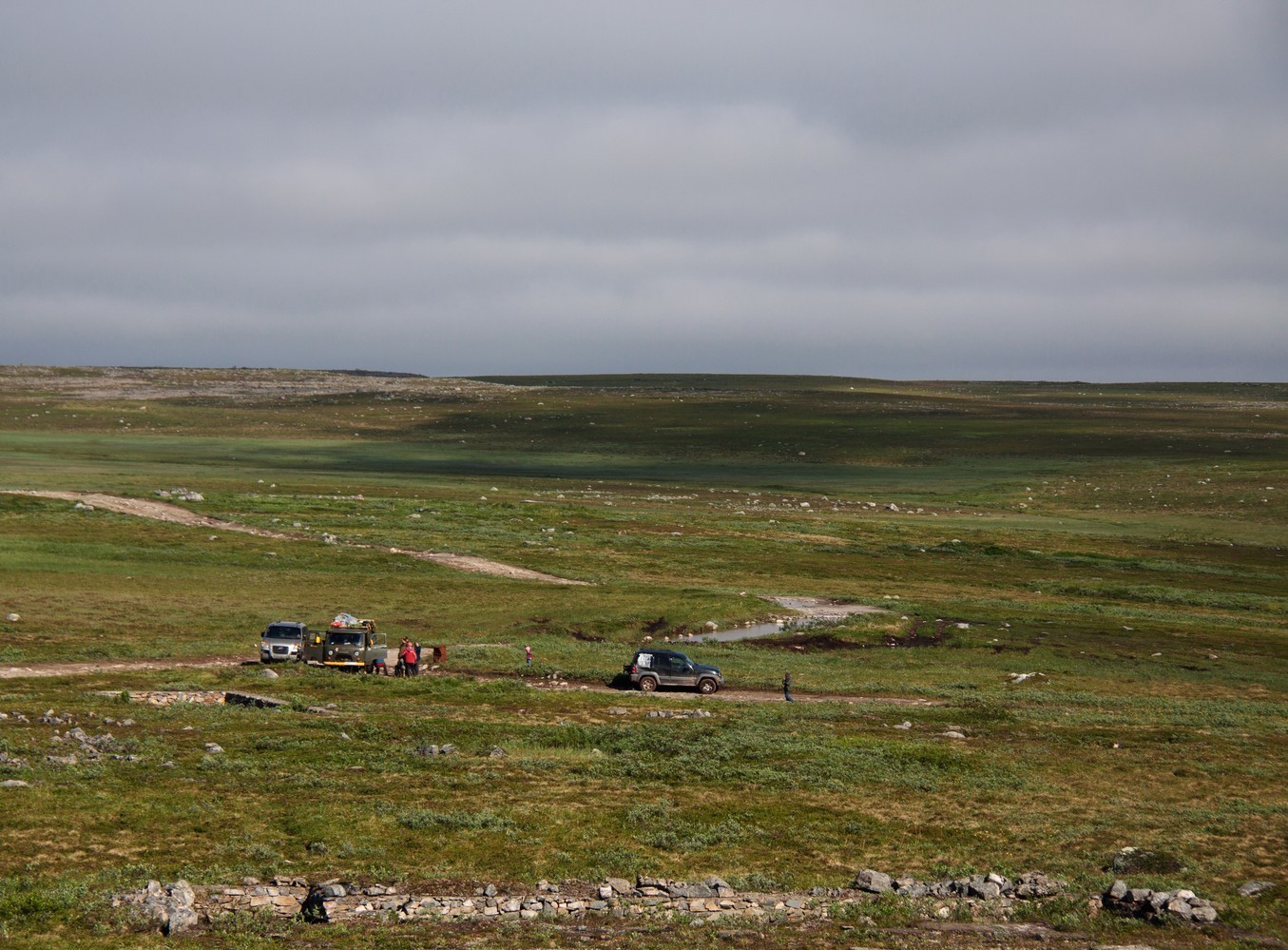 Teriberka excursion  This day we will walk in Teriberka and visit some nearby places. We will go to Barents see and visit graveyard of old ships, a creepy place. You will see a lot of the normal (and little bit depressing) life of the typical countryside town located in the middle of nowhere. Teriberka has a strong vibes of Soviet era everywhere. Abandoned schools, some old grocery stores and five block houses. 
Teriberka excursion. We will go outside Teriberka town to see severe northern nature as it is. We will walk alone the Barents sea, watch frozen waterfall and rocky cliffs along the coast. Hope, one of these days we will see Aurora Boreals as well! We will also explore some traves of WWII… old fortifications and so on.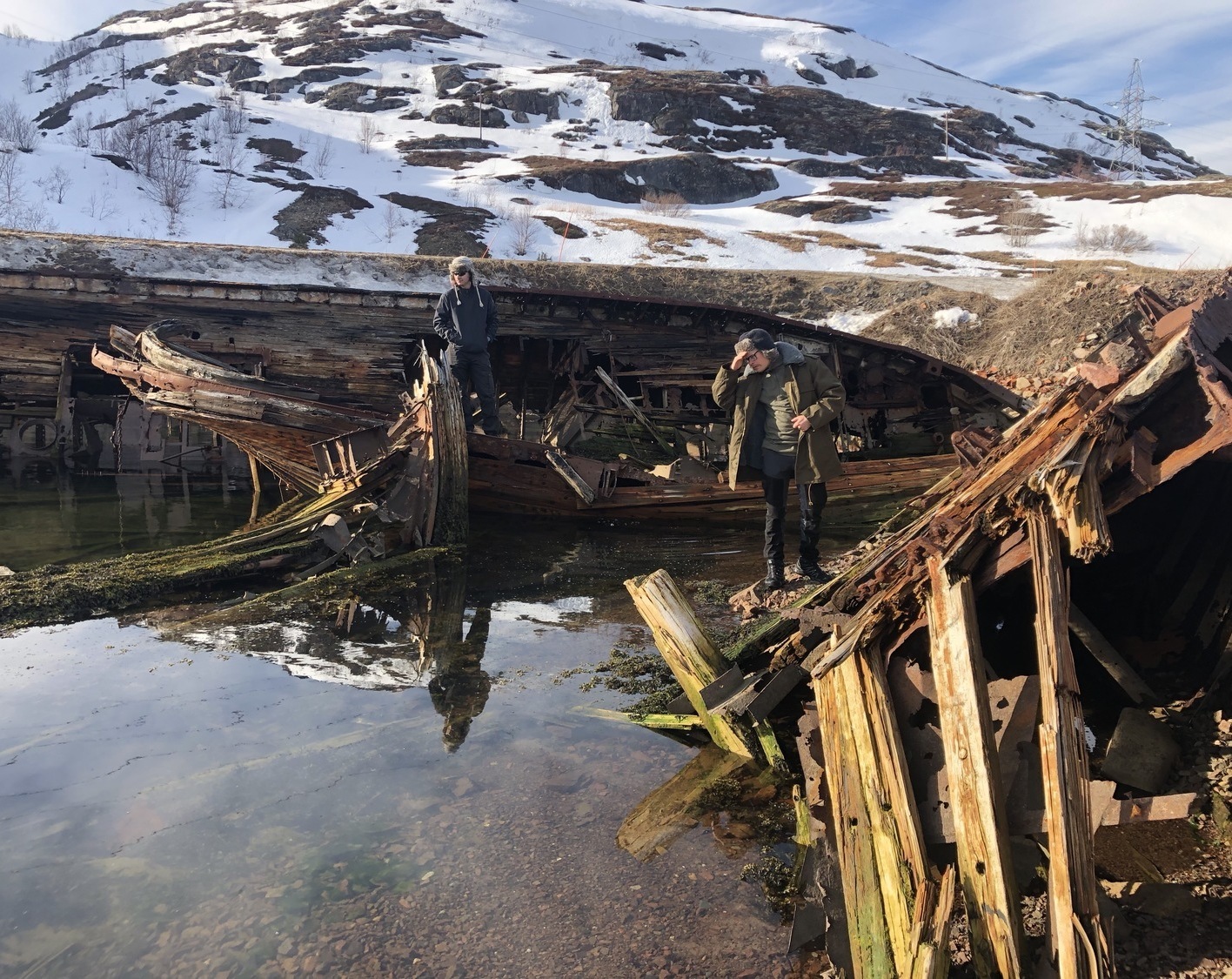 Day 13. Day in Murmansk  We will drive back to Murmansk to have one extra day before departure to make sure that we will make it in time. If everything is OK, we will spend this extra day walking in Murmansk, one of the biggest city in the Russian North. We will visit the unique nuclear ice-breaker Lenin as well.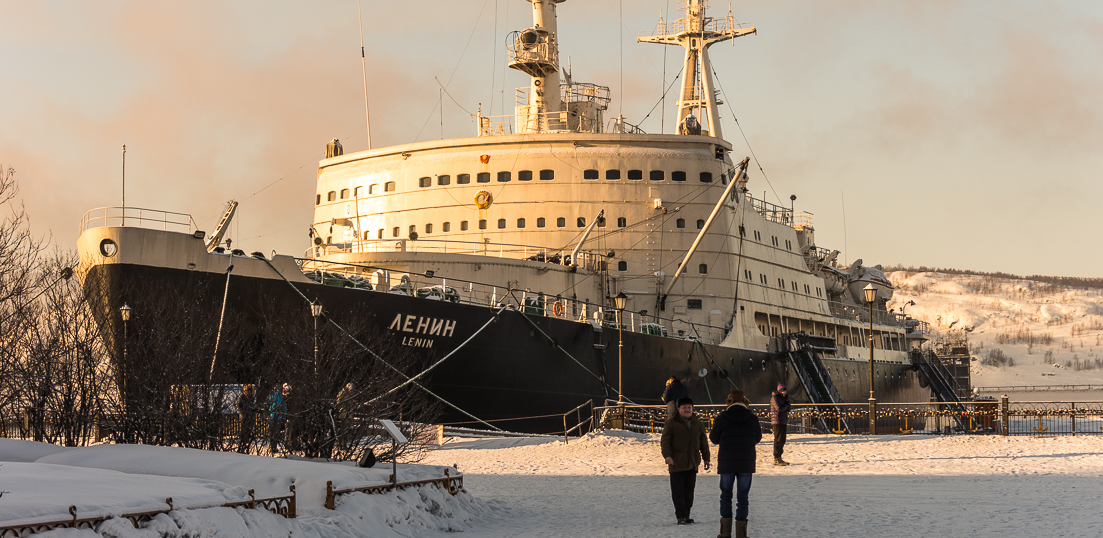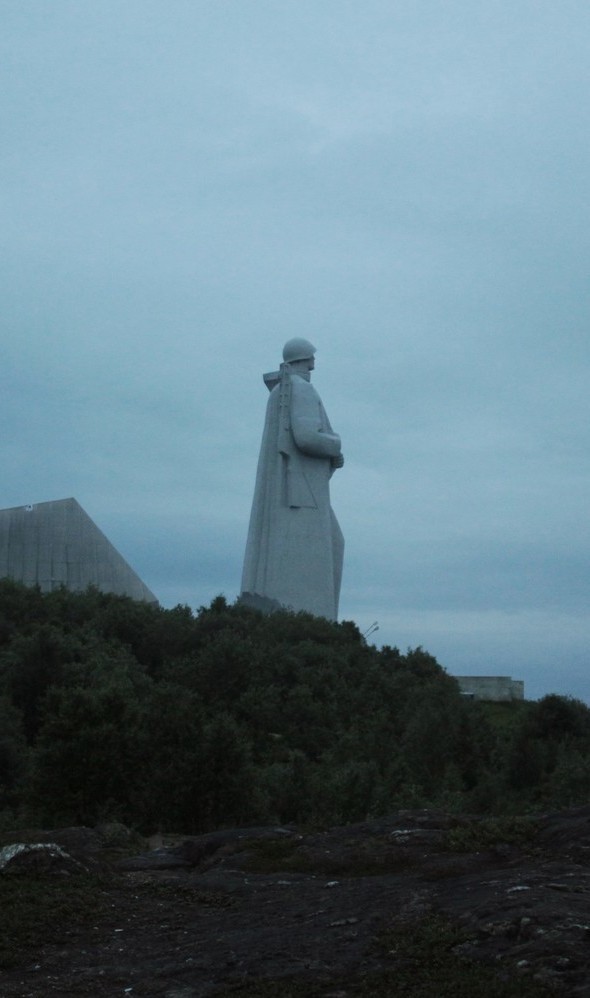 Our «average» price for van and a guide (me) is about 180 USD per day. It includes all guide expenses, salary, van for all time and gasoline, taxes, itinerary planning and booking. 
The normal hotel costs about 30-50 USD / day for 2 people.  The food for all trip will costs about 200 USD without cafes. However, we will visit cafes quite often on our way to the north. Normal price for 2 people is about 15 USD, so you may spend about 30 USD per day for cafes. 
Fishing in Barents sea costs about 400 USD for a ship / day. 
Banya costs about 30-50 USD for several hours. 
So the regular price of this trip would be about:  • 2520 USD for a van and guide  • 500 USD for hotels  • 500 USD for food and cafes  • 400 USD for fishing  • 200 USD for banya (about 5 times) 
Total price is about 4120 USD for 2 (!) people for 12-13 days for private tour (!) with everything 
You can pay «all inclusive» price (I will book everything and calculate it more accurate)  You can also pay only for my services (about 2520 USD in total) depending on your wishes.  We can also try to find travelmates to make trip more budget if you need.