Private Tour to Baikal Lake: Explore Baikal Off the Beaten Paths with a Tailor-Made Trip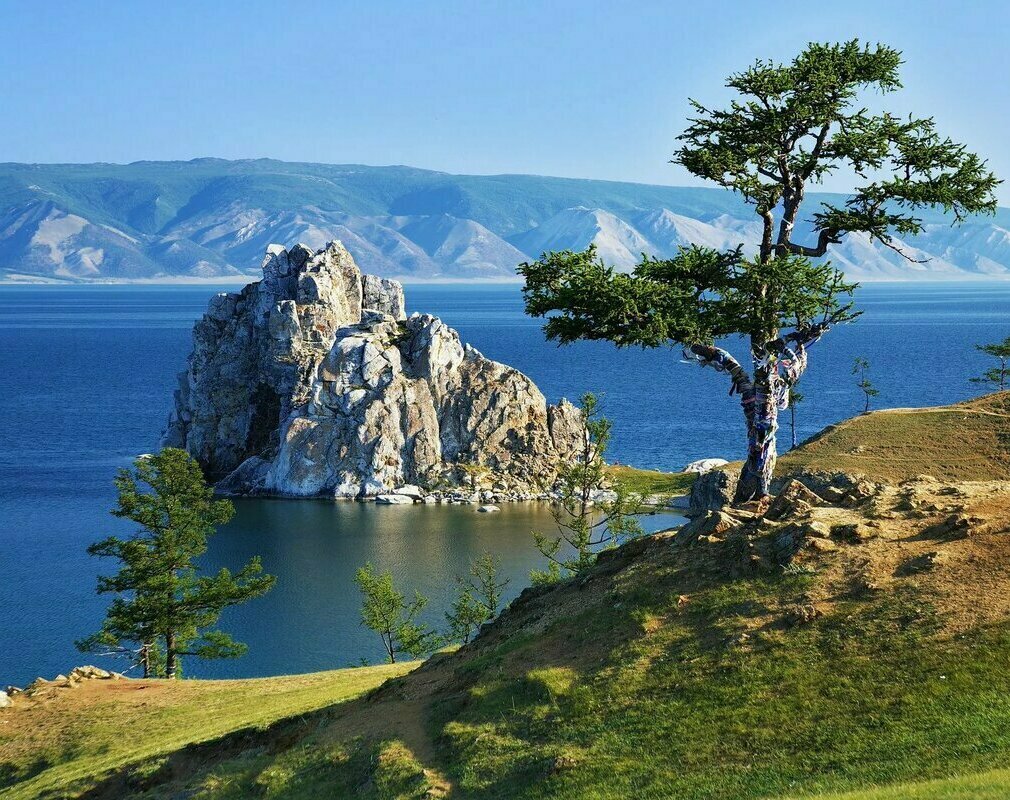 Actually, there's no obvious reason. Plenty of tour operators promise to make your trip to Baikal unforgettable; many of them will certainly do. However, all tourists have their own favorite parts of the trip. You may choose us if you are looking for:
Personalized tour with a great service (more than a budget trip)

Off the beaten paths / adventures or even weird things that will help you to experience the real life of the region

Great private guides who love to discuss hot social topics and joke about BLM, feminism and tolerance (even holding the similar views).
What

Service Do We Provide?
There's two main options:
1. You fly to Moscow where the personal guide meets you. Next days he / she show you the highlights of Russian capital before the flights to Baikal. Then you fly to the Lake together with the guide. Next days you follow the tailor-made program, so the guide control every single detail of your trip.
This option is more expensive, because it includes the guide flight from Moscow and back. However, it allows you to work with the single person during the whole trip for your comfort and to minimize social contacts. You will have a first talk to your guide in advance before the trip to make sure that he / she is the right person just for you. The approximate price would be about 300 USD / day + guide's expenses (instant nuddles and the worst hostel ever :)
2. If you already have a travel program in Russia and just want to spend several days on Baikal, we will provide the private local guide for you for needed time. It may be a 1-day guided tour in Irkutsk or weekly adventure with a lot of transfers and tight schedule.

IMPORTANT: A time to travel to Lake Baikal 
Choosing a time to travel, people often bother too much how to plan a journey during "the best season". The touristic season is July and August on Lake Baikal. The weather is warm and sunny, the water is warmer than in spring, but it is still cold! If you do not plan to swim, you can go there any season. If your dream is to test the water of the cleanest lake of the planet, you will do it anytime. Actually, there is no much difference in water temperature, it is terribly cold any time! 
But I have more important notice about choosing the time to travel. During the tourist time (July and August), there's a crowd of tourists, especially from China. It's a disaster (strange politics from our authorities...) So be ready for the ferry queue, the queue for excursions, queue for cafes, and heat and scorching sun. Remember that forests in Siberia often burn (it's a more or less normal process), so the smoke in the air may also disturb you. If I were you, I would try to escape of crowds choosing off the beaten paths or off the beaten season :)
We plan to make

a big winter Tour from Moscow to Baikal for 1-2 months by car in 2020-2021

.
We will visit many cities and villages on our way there to see the real Russia as well as make a wonderful journey in Baikal region with visiting many non-touristic sites. Do you want to join? Email us!
Winter Tours with Travel Real Russia