UAZ-452 For Sale: How To Buy Retro UAZ from Europe?

Even the new UAZ Bukhanka seems to be LEGO-constructor. It may break for the first time just on the second day of using. It's much more fun if you bought the old van and it broke when you came to your nice European town with you as a single person knowing what is the name of this strange loaf of bread…
So if you are so brave and strong that want to buy UAZ van, you will certainly need some help from someone who is experienced with this car. It's easy in Russia! The problem is very simple… they usually live in Siberia and other remote locations and do not speak English. At all!
Of course, there's UAZ official website… they may help you! They should! But how do you think… if UAZ still looks like it's 1965, how look their support center? So if you are VERY lucky, they will help you. But it's easier to be so lucky that you buy good UAZ from the first time and it does not break at all for 10 years.
As I already said, UAZ owners rarely speak English. So actually it is strange that I speak it fluently! I'm was a UAZ owner for about 10 years. At the beginning, we use it for traveling to remote regions with bad roads. We were so in love with the van that even use it for our wedding day! We drove through all European Russia, visited far north, Caucasus mountains and Crimea. We spend days and nights inside the van with our friends traveling somewhere. It was a great time!
Then I stopped my career as a medical doctor and started the tour business with my wife. The idea was simple… we should show people the real Russia. We should answer all their questions giving them a comprehensive picture of what the real Russia is. In that time, UAZ became one of our special features! It's easy to explain Russia if you drive UAZ on the bumpy road in the middle of nowhere passing abandoned churches and barely alive wooden villages after the dazzling Moscow.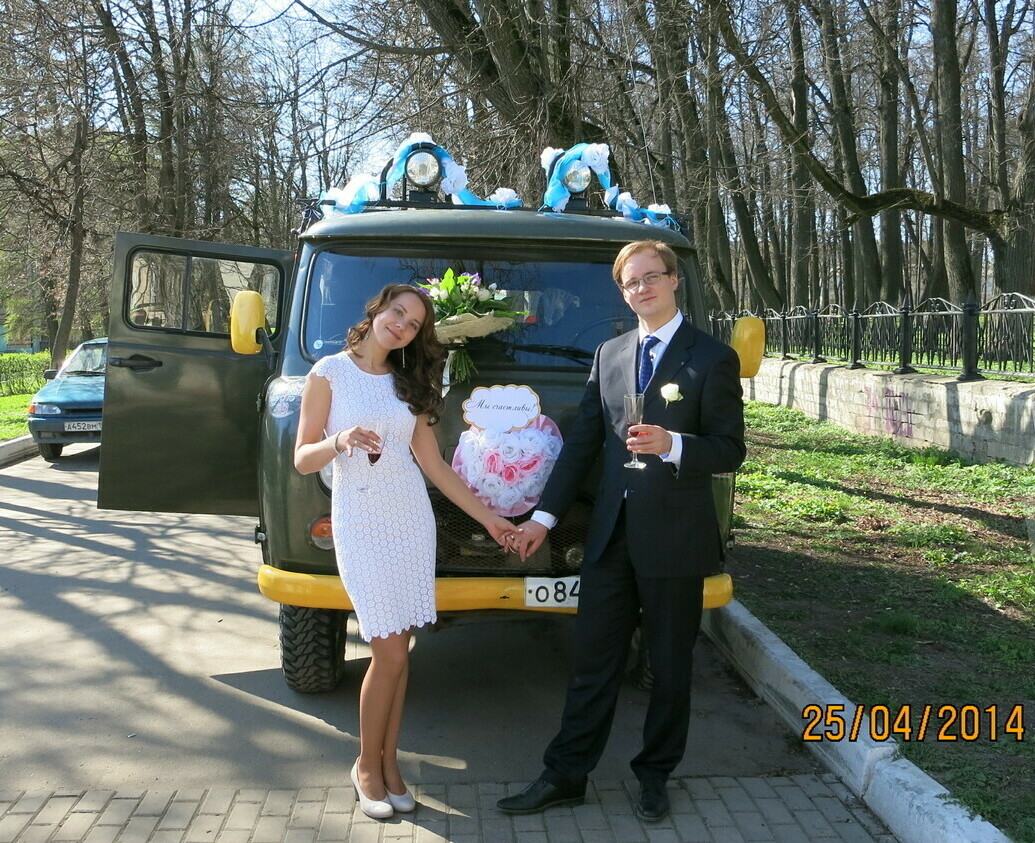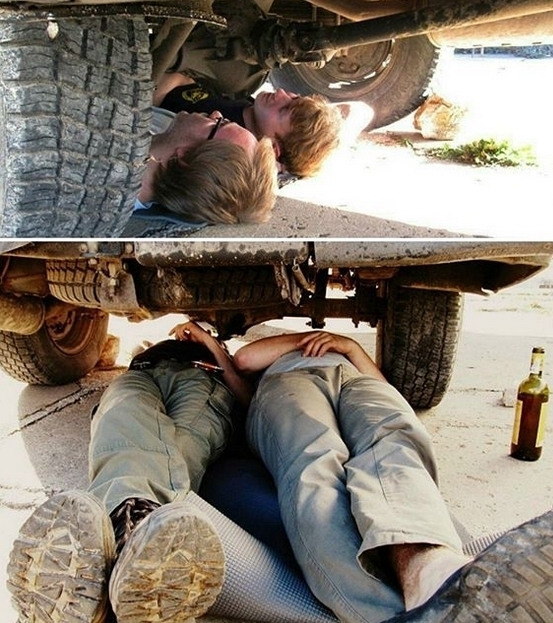 So now we are expanding our services. We are ready to help people buy and maintain UAZ vans! The idea is simple… EU laws often allow people to have retro cars that are older than 30 years old. UAZ van is a perfect option for such car lovers! What's more, you may find a lot of 30+ years retro UAZ vans in Russia that are still in good condition. 
We suggest these main services:
1) Buy Old UAZ in Russia with Tony!
You come to Russia and meet me. Then we choose the right van together, check it before the purchase, buy all spare parts in Russia, make all papers and drive it into the EU. The price is on request. It would be about 1000 euro + expenses.
2) Consultations for Likes and Shares
If you already have UAZ van, we may consult you which spare parts do you need, buy them in Russia and send them to you. Consultations are free, but I would highly appreciate if you share our website on your social networks or own website. I will send you spare parts for about 10-20% extra price + delivery expenses. 
3) Free Blog and Vlog about UAZ and its maintenance
If you have an idea of what we should shoot first, please email us! We will make Blog for our own money, but you may always support us by
PayPal
.
Where to Buy Retro UAZ Van in Russia?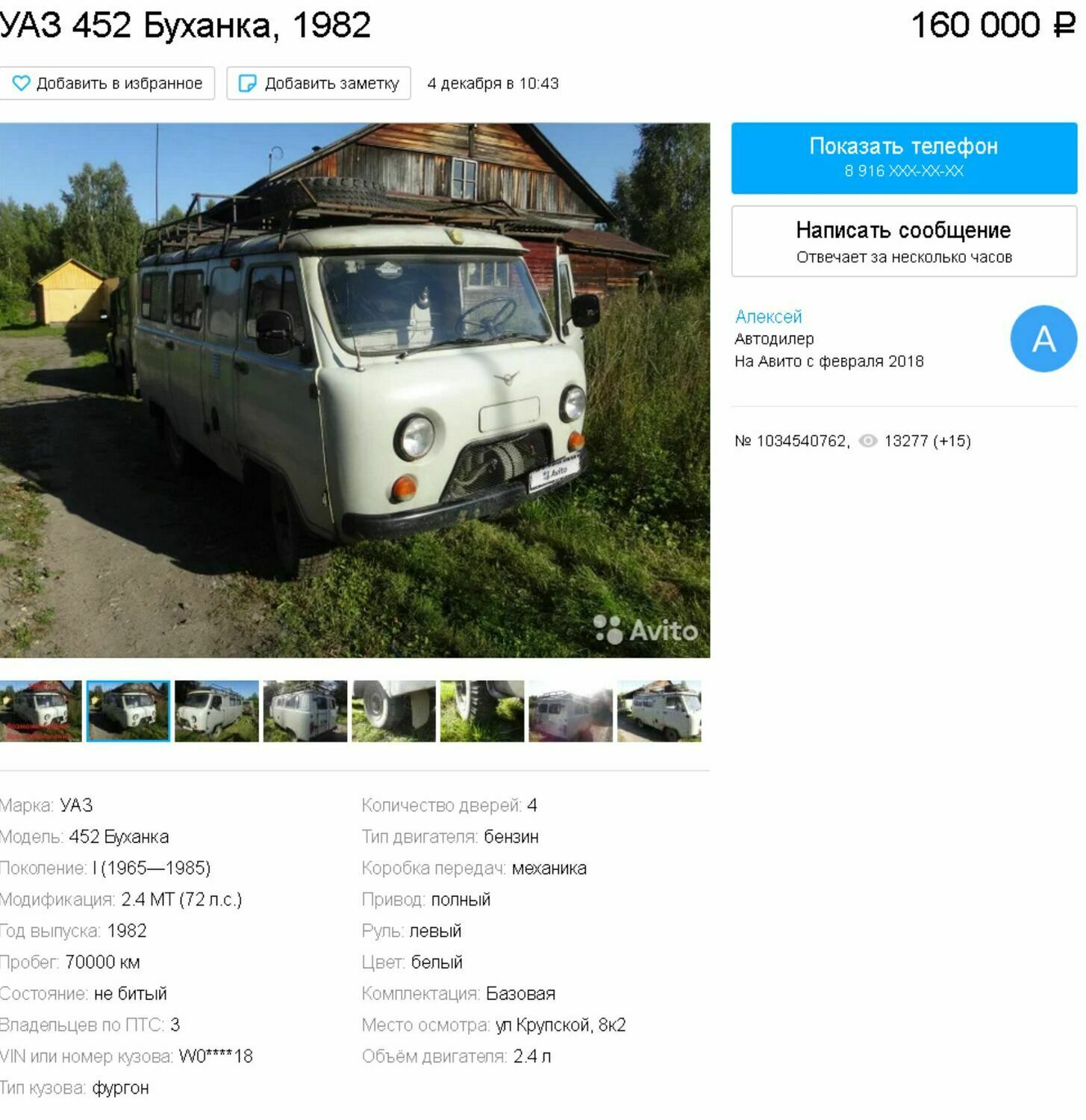 These websites give you the phone number of the owner for free, so you can easily call him and learn everything about the car… if you know Russian and know what to ask.
Remember that the owner of the retro UAZ itself is one of the most important reasons to buy or forget of this exact van. Even 30-years old UAZ van may be in perfect condition if the owner took care of it and used the van carefully. Such people answer all your technical questions and amaze you with their level of knowledge.
The reason for selling is also important. For example, people just stopped using it cause of personal circumstances. It's not to buy UAZ with obvious technical problems, you can not be sure that you will solve them.
There's a lot of other small tips on how to choose the best retro van and make all arrangements. However, we always have a human factor. Every deal may be canceled in the last moment, that's why we should have at least 3 vans to consider!
What is the Normal Price?
The price depends on the age and technical condition of the van. The normal price for 30-years old UAZ is about 100 000 RUB or 1500 USD. It will be a normal van, but you will spend at least the same money to make it condition suitable for you.
Another option is to find a van for 4000-6000 USD that would be not rusty, recently colored by Raptor with new disc brakes, power steering, noise isolation, 5-speed gearbox, installed hubs and mileage of 50 000 km.
It's not easy to say which option is better! You may find simple, cheap UAZ and then spend 3000 USD improving it as well.