UAZ-452 For Sale: How To Buy Retro UAZ from Europe?

4x4 Festival in Kostroma Region, Russia: Abandoned Churches & Off-Roading in UAZ Bukhanka
Processing video...
First Thing You Need to Know: UAZ is for Strong People
Even the new UAZ Bukhanka seems to be LEGO-constructor. It may break for the first time just on the second day of using. It's much more fun if you bought the old van and it broke when you came to your nice European town with you as a single person knowing what is the name of this strange loaf of bread…
So if you are so brave and strong that want to buy UAZ van, you will certainly need some help from someone who is experienced with this car. It's easy in Russia! The problem is very simple… they usually live in Siberia and other remote locations and do not speak English. At all!
Of course, there's UAZ official website… they may help you! They should! But how do you think… if UAZ still looks like it's 1965, how look their support center? So if you are VERY lucky, they will help you. But it's easier to be so lucky that your UAZ will not break for 10 years.
Buying Retro Van in Russia (30+ years old)
· The price is low (starts from 1500 EUR for the van)
· NO taxes in Europe for retro cars (30+ years van)
· You DO NOT need European certificate of conformity
· Other taxes are lower, too (the price is lower, taxes are often in %)
· No need to wait for months, one day for paperwork + time for searching
· Possible to buy spare parts for a reasonable price
· Possible to upgrade the van in reliable garages for a reasonable price (obviously, locals are much better with UAZ than people in Europe…)
· NOT registered within Europe
· Old tin can (do NOT buy if you are not ready to spend time with your van)
As I already said, UAZ owners rarely speak English. So actually it is strange that I speak it fluently! I'm was a UAZ owner for about 10 years. At the beginning, we use it for traveling to remote regions with bad roads. We were so in love with the van that even use it for our wedding day! We drove through all European Russia, visited far north, Caucasus mountains and Crimea. We spend days and nights inside the van with our friends traveling somewhere. It was a great time!
Then I stopped my career as a medical doctor and started the tour business with my wife. The idea was simple… we should show people the real Russia. We should answer all their questions giving them a comprehensive picture of what the real Russia is. In that time, UAZ became one of our special features! It's easy to explain Russia if you drive UAZ on the bumpy road in the middle of nowhere passing abandoned churches and barely alive wooden villages after the dazzling Moscow.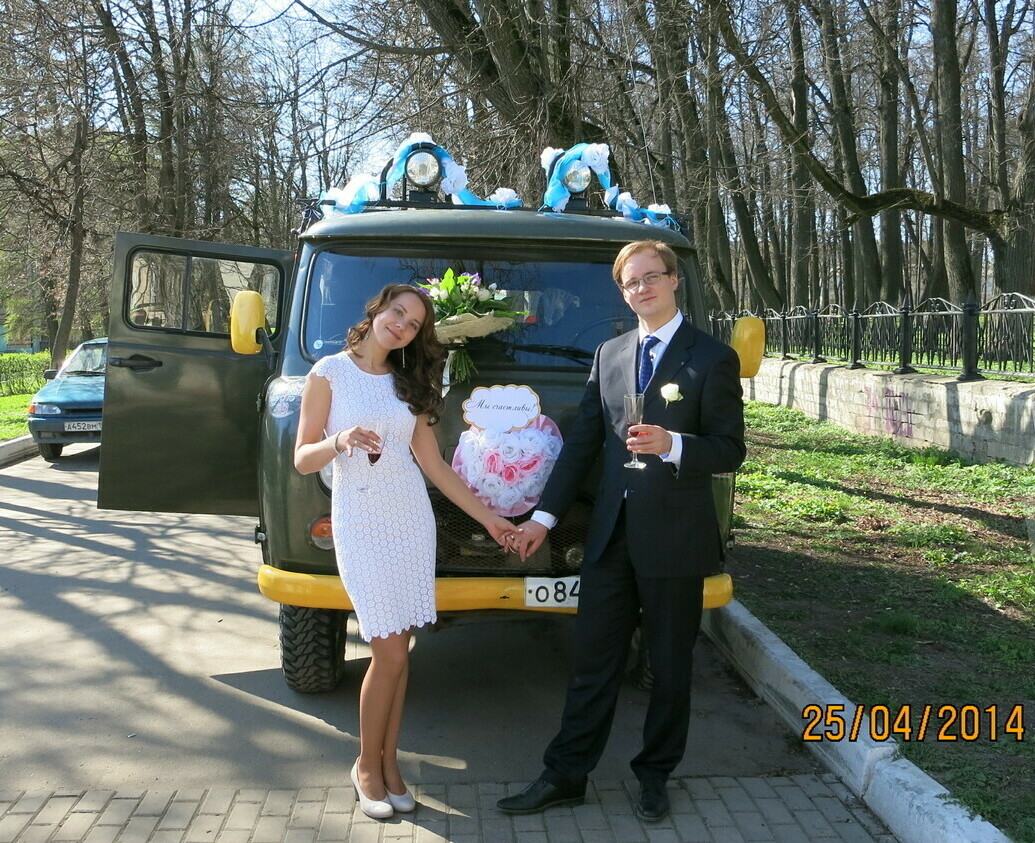 Secret: The website was made and written by the person at the left side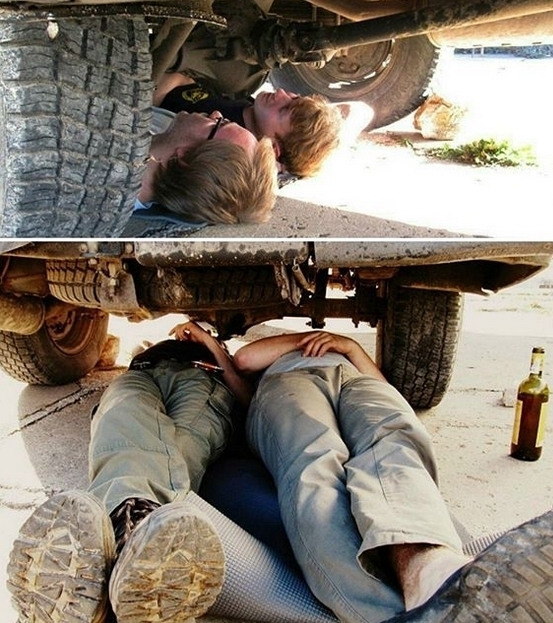 So now we are expanding our services. We are ready to help people buy and maintain UAZ vans! The idea is simple… EU laws often allow people to have retro cars that are older than 30 years old. UAZ van is a perfect option for such car lovers! What's more, you may find a lot of 30+ years retro UAZ vans in Russia that are still in good condition. 
We suggest these main services:
1) Buy Old UAZ in Russia with Tony!
You come to Russia and meet me. Then we choose the right van together, check it before the purchase, buy all spare parts in Russia, make all papers and drive it into the EU. The price is on request (see below). It might be about 1000 euro + expenses.
2) Consultations for Likes and Shares
If you already have UAZ van, we may consult you which spare parts do you need, buy them in Russia and send them to you. Consultations are free, but I would highly appreciate if you share our website on your social networks or own website. I will send you spare parts for about 10-20% extra price + delivery expenses. 
3) Free Blog and Vlog about UAZ and its maintenance
If you have an idea of what we should shoot first, please email us! We will make Blog for our own money, but you may always support us by
PayPal
.
Where to Buy Retro UAZ Van in Russia?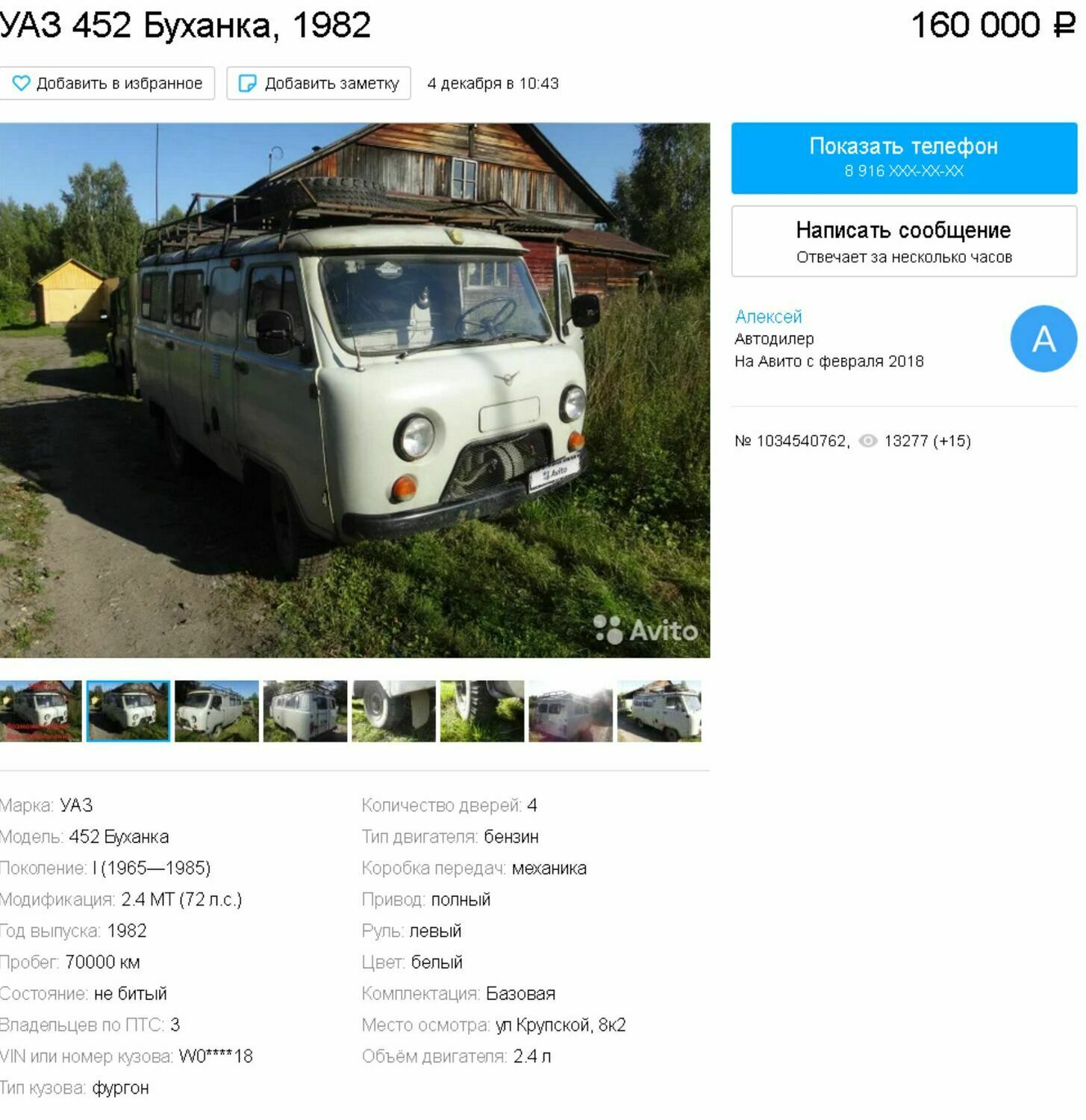 These websites give you the phone number of the owner for free, so you can easily call him and learn everything about the car… if you know Russian and know what to ask.
Remember that the owner of the retro UAZ itself is one of the most important reasons to buy or forget of this exact van. Even 30-years old UAZ van may be in perfect condition if the owner took care of it and used the van carefully. Such people answer all your technical questions and amaze you with their level of knowledge.
The reason for selling is also important. For example, people just stopped using it cause of personal circumstances. It's not to buy UAZ with obvious technical problems, you can not be sure that you will solve them.
There's a lot of other small tips on how to choose the best retro van and make all arrangements. However, we always have a human factor. Every deal may be canceled in the last moment, that's why we should have at least 3 vans to consider!
What is the Normal Price?
The price depends on the age and technical condition of the van. The normal price for 30-years old UAZ is about 100 000 RUB or 1500 USD. It will be a normal van, but you will spend at least the same money to make it condition suitable for you.
Another option is to find a van for 4000-6000 USD that would be not rusty, recently colored by Raptor with new disc brakes, power steering, noise isolation, 5-speed gearbox, installed hubs and mileage of 50 000 km.
It's not easy to say which option is better! You may find simple, cheap UAZ and then spend 3000 USD improving it as well.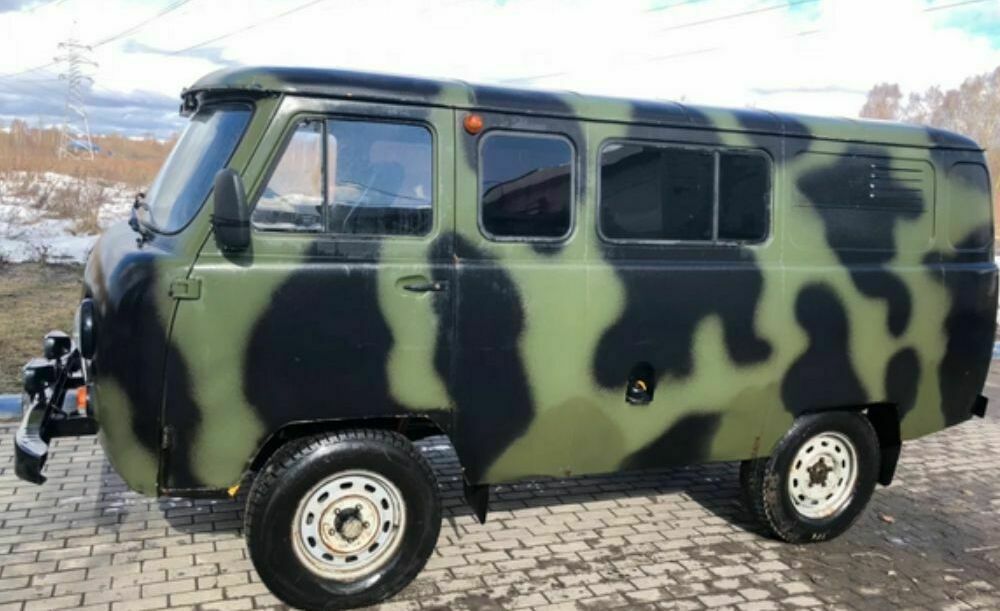 Buying the Retro UAZ: FAQ
What service do you provide?
Assistance in buying the retro UAZ van in good condition (including its searching online and offline check-up)

Customizing the van for your own goals: from the simple check-up to making a fully equipped van for Arctic driving. For all vans, I highly recommend to replace consumables: bearings, belts, hoses, sensors and so on. It would be cheap and save you time.

Buying spare parts in Russia to ship them with the van.

Driving the van to your country / shipping it to you

Technical support on UAZ maintenance (free of charge if you bought the van with me)
What is the price of your service?
We've just started to help people in buying UAZs (our main business is tours with UAZ, that's why I know a lot about these vans...) So we are interested in people for the reasonable price to understand what are the pros and cons by ourselves. I can't tell the single price, because it depends a lot of services needed.
If you want to buy a retro car in a good condition, I will help you to find the right van, then check and upgrade it in Moscow (it's much easier and cheaper than in Europe), then ship / drive the van to another country and make all papers for a custom. I may estimate the price to be about 1000 EUR + expenses if I spend about 5-7 days for it, but it's possible to discuss.
For your comfort, it's better to come and buy the van by yourself. You may pay for our service afterwards. Invoice (with a signed contract), cash or PayPal are OK. We are flexible.
· You come to Russia, buy the van with my help and drive it back to your country. During the single day we will buy the van, register it within Russia to get official transit plates for the car with the all papers, so you may drive it to Europe.
· You do NOT come to Russia. It's also possible to register car in Russia and get plates, then drive it to your country / Poland where I will officially sell it to you. Actually, I think it's more problematic, but it may be the best option in some cases.
What is the best town to buy UAZ?
If you want to buy the old UAZ, it's better to look for the van within the European part of the country. Usually Moscow and St. Petersburg regions are the best.
Is it difficult to maintain the van?
My car is 10-years old and it requires my attention. Sometime I use the van for months without doing nothing. However, usually I spend several days / month maintaining it and changing some parts. The good thing that parts are really cheap here in Russia and the van is quite simple to repair (no complicated electronic and so on). You may do that anywhere, especially if you have spare parts with you (every experienced UAZ owner has a lot of them…)
UAZ is more like LEGO constructor. Even if it seems that it works great, there's always a lot of thing to upgrade to make it better! DO NOT buy it if you are not ready to spend time with your car :)
I heard that UAZes are often rusty, is it true?
Yes! Of course, it's possible to find ALMOST rust-free old van but... they are all a little bit rusty (even just produced). It's nor critical if the climate is better than in Russia :)
How can I upgrade the van?
Kingpin (kingbelt?):

link

It's great to instal extra electrical fens, cause this van is easily overheated

The winch if you plan off-roading

Damper (shock-absorber) for the steerer system. My steering wheel is not powered, so I need it. It's not so important for the new van!

I would also want to change the second 27l tank to a LPG tank.

Move the fifth wheel to the back door (usually it's under the frame at the rear). Instead of the 5th wheel you may install LPG tank. UAZ is officially nor certified to have LPG tank, so we expect some bureaucratic problems with that.

Sometimes it's good to buy new engine here in Russia and install it to the old van (engine type is ZMZ-409). It's a very good engine for modern UAZs, it's easy to instal to the old van.

Cabin is weak, so it's great to strengthen the van from inside:

link

And you can also add sound-insulation
Roof rack of Trophy van is of bad quality I would recommend buying the other one. What about BF Goodrich and wheel rims, you may change them by yourself as well. I recommend to use bigger wheels (30-32 inch instead of 29 standard wheels) for better off-roading.
Do I need engine guard plate?
Engine guard plate is not necessary at all because the engine is protected by the axle. We have no scratches at the bottom of the engine for 10 years of off-roading. So if you do not plan to travel to the Arctic Circle, it will not be a problem.
How about expedition front bumper? 
I'm not sure about the expedition front bumper, it's too heavy. We have the same that is 10 kg instead of 40 kg and it's easily to uninstall from the van. We have two front bumpers in our van, one is original that you see at the photo and the other one is the 5-mm steel bumper that is hiding under the first one. Heavy 5-mm steel bumper is for high-jack, hitting the trees and so on. The light original one is for police officers and the good look :) Cow-bar can be removed quickly and is fixed with the same bolts.
How to install the winch?
Since UAZ has terrible weight balance (70% is at the front axle...), you should put the winch as close to the center of the van as possible. The winch base is fixed to the frame by welding. It's located in the front of the radiator. The winch is hidden from the police officers as well :) (we are not so criminal, Russia just has restricted and weird rules about modifying the car. It's hard to make it officially).
Is it difficult to apply for a Russian visa
It's possible, just a little bit long and bureaucratic. Not like the apples in the supermarket :)
We can't help with the registration of the van inside your country. It may requires upgrading the car to follow all the technical rules of the country. If you ask your local road police about the rules, we may help you with it even in Russia (it might be cheaper and easier).
The Glorious UAZ 452 van… Funny Story of Russian military van
Processing video...
We plan to make

a big winter Tour from Moscow to Baikal for 1-2 months by car in 2020-2021

.
We will visit many cities and villages on our way there to see the real Russia as well as make a wonderful journey in Baikal region with visiting many non-touristic sites. Do you want to join? Email us!